Best Organizing Ideas to help you get your home in order for the new year. From wrapping paper storage to kitchen cabinets & more. Get clean & organized everywhere.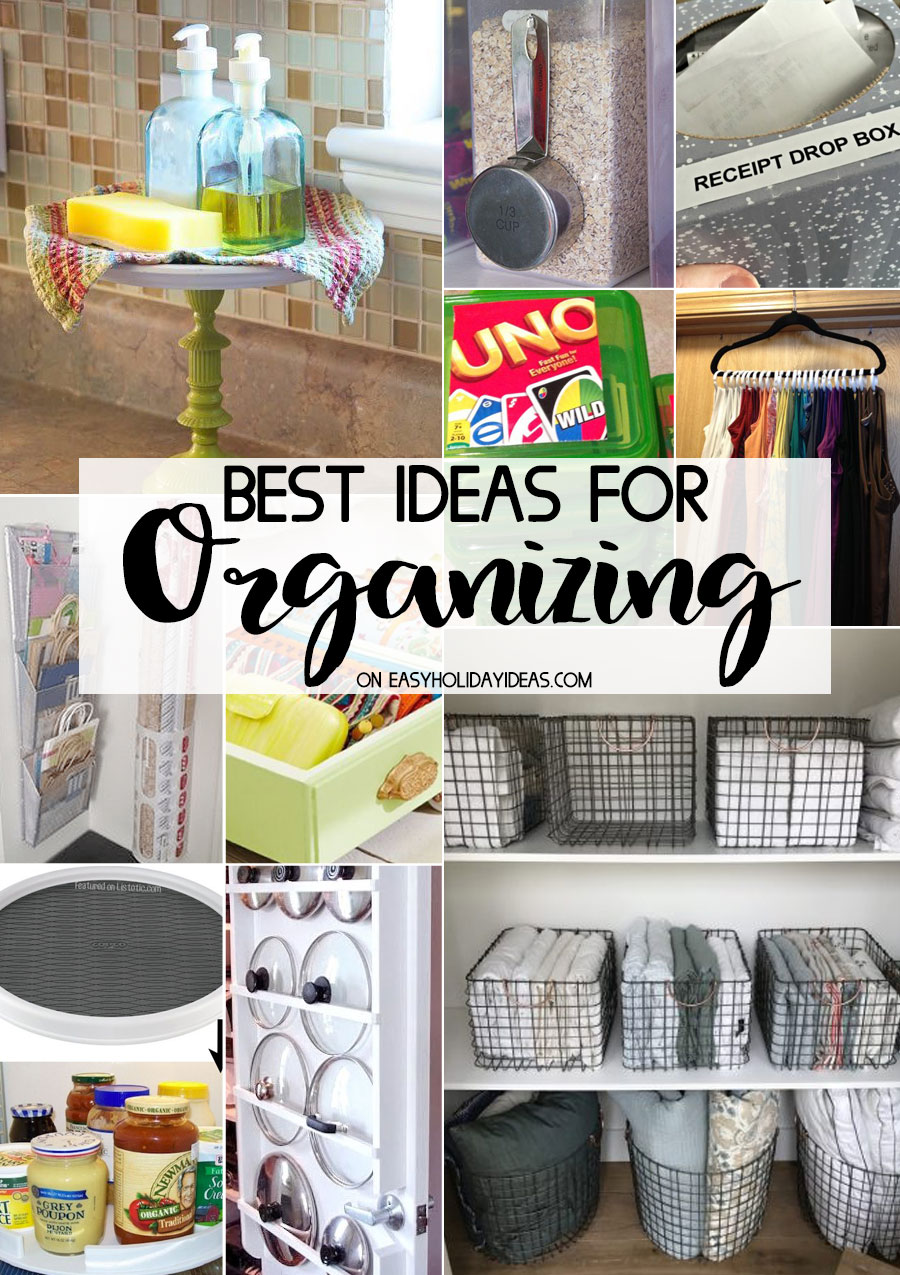 Don't waste your money; organize and declutter your home for a fraction of the price with these incredibly clever ideas.
These are some super ingenius ideas for cleaning up your space.
Check out this list of the Best Organizing Ideas that are easy and quick, they will have you clean & organized in no time.
Organizing Ideas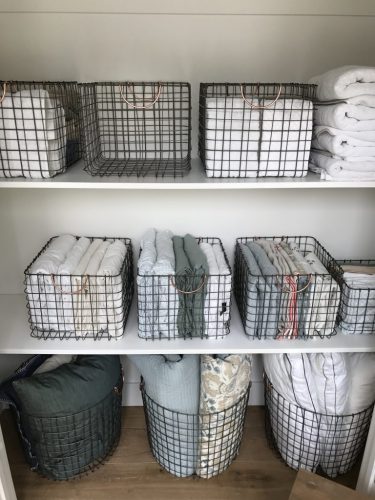 Organized Linen Closet -It's gorgeous and there's still room to grow into the space. via Simply Done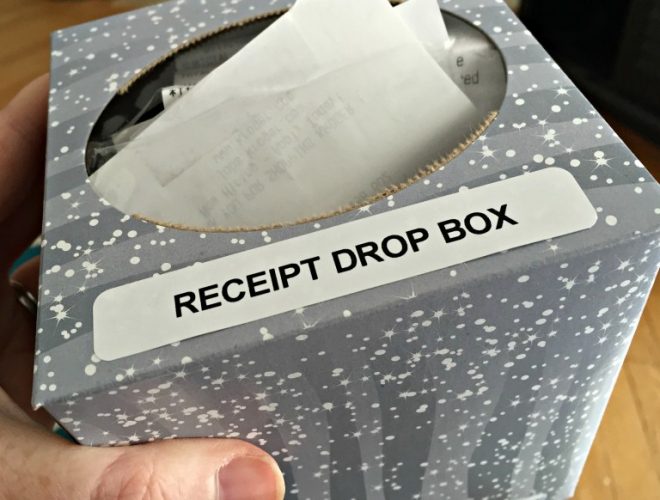 Organizing Receipts – Somewhere near the spot where you tend to empty your pockets, lay your mail to go through, right by a door, etc., use an empty tissue box to collect receipts. via Carissa Shaw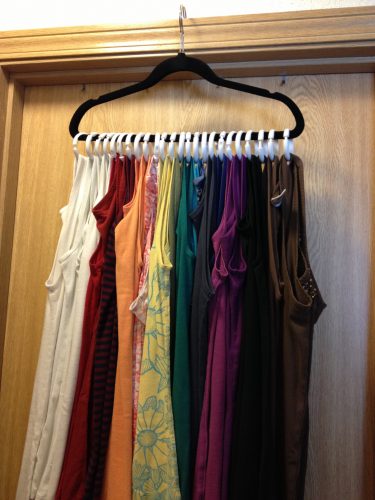 Tank Top Organization – Use shower curtain rings to hang up your tank tops and free up space in your dresser drawers! via StorageGeek on Tumblr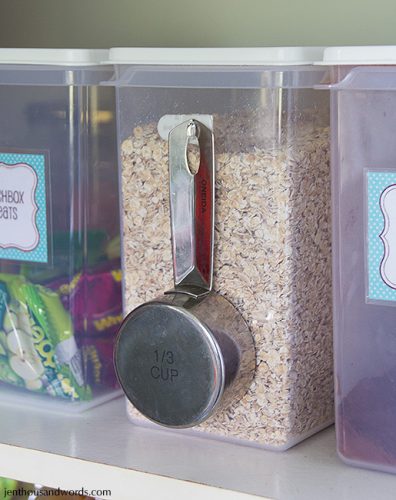 Easy Measuring – Hang your measuring cup on the side of the oats container with a little hook. via A Thousand Words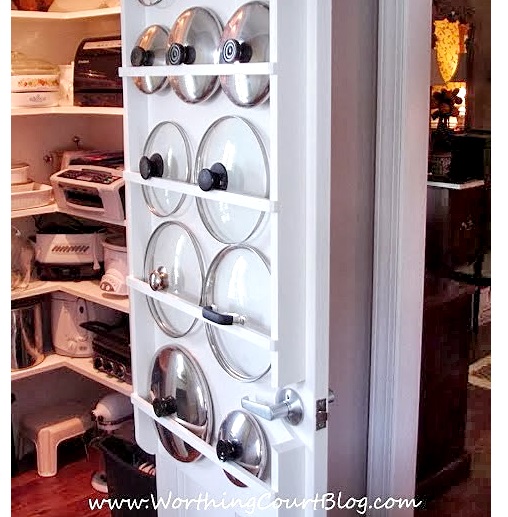 Pot Lid Holder – Transform the door to your pantry into a storage "zone" with towel rods! They can hold your lids! via Worthing Court Blog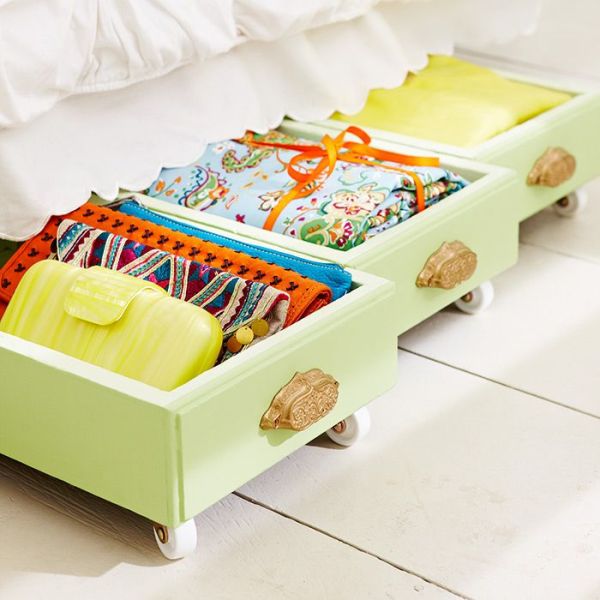 Under Bed Drawers – What better place to store extra bedding, winter clothes, or that instrument you rarely play, than under the bed? via Kuzak's Closet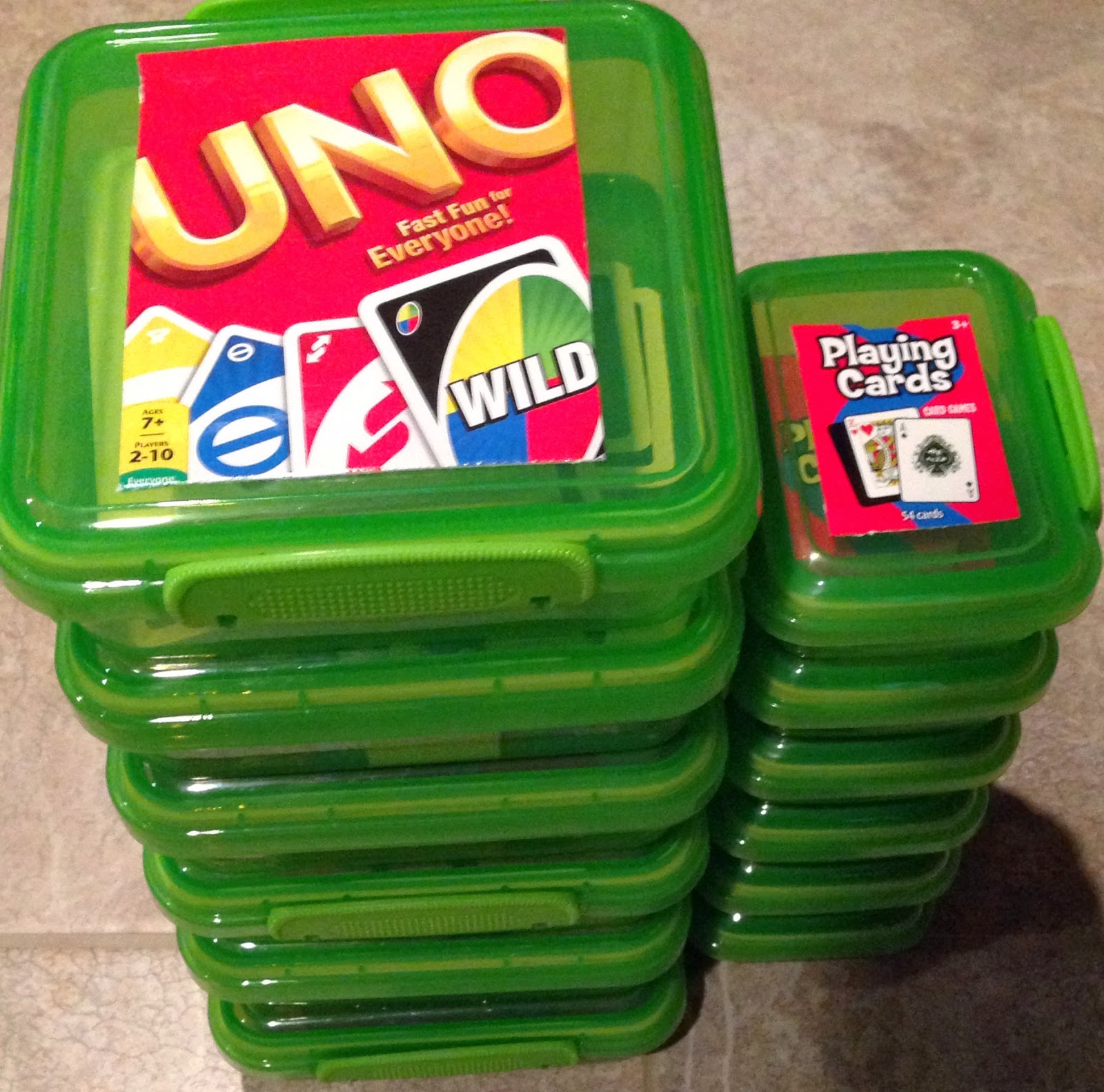 Card Game Storage – On the outside of the box, I hot glued the front of the package. On the inside, I glued the instructions. via All For The Love of Teaching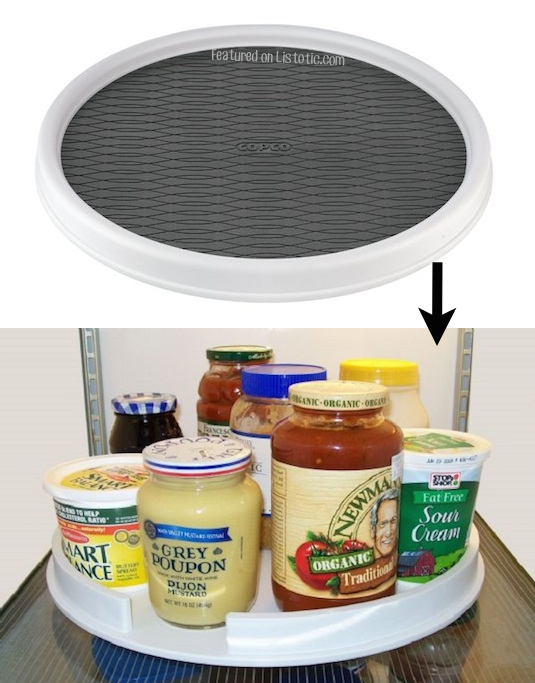 Lazy Susan Fridge Organization – a Lazy Susan in the fridge? For all those containers that get lost at the back of the shelf! via Listotic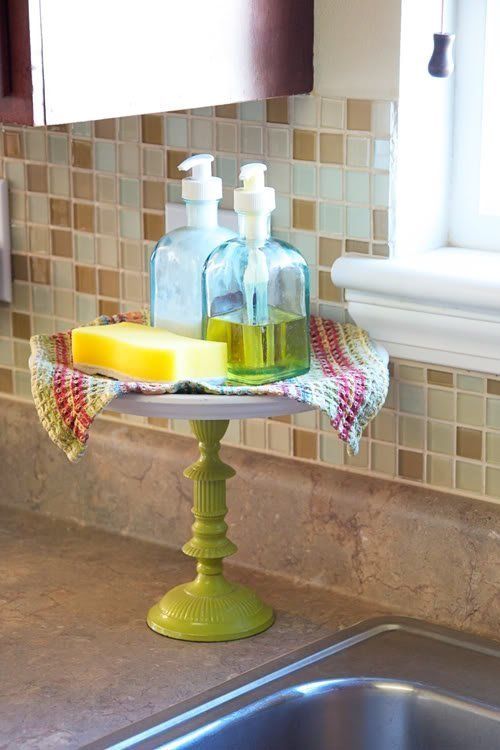 Cake stand by the sink – Here's a smart and pretty idea: keep the sink area free (and brightened up) with a cake stand to hold cleaning supplies. via Natalme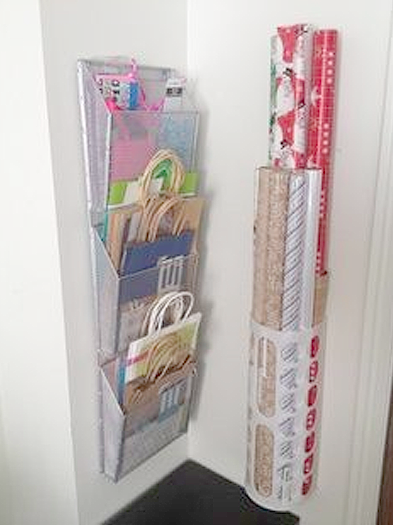 Gift Wrap Organizer – A mail organizer and a grocery bag keeper! That's all it takes to make this easy and affordable wall-mounted gift wrap center. via Pinterest
Best Organizing Ideas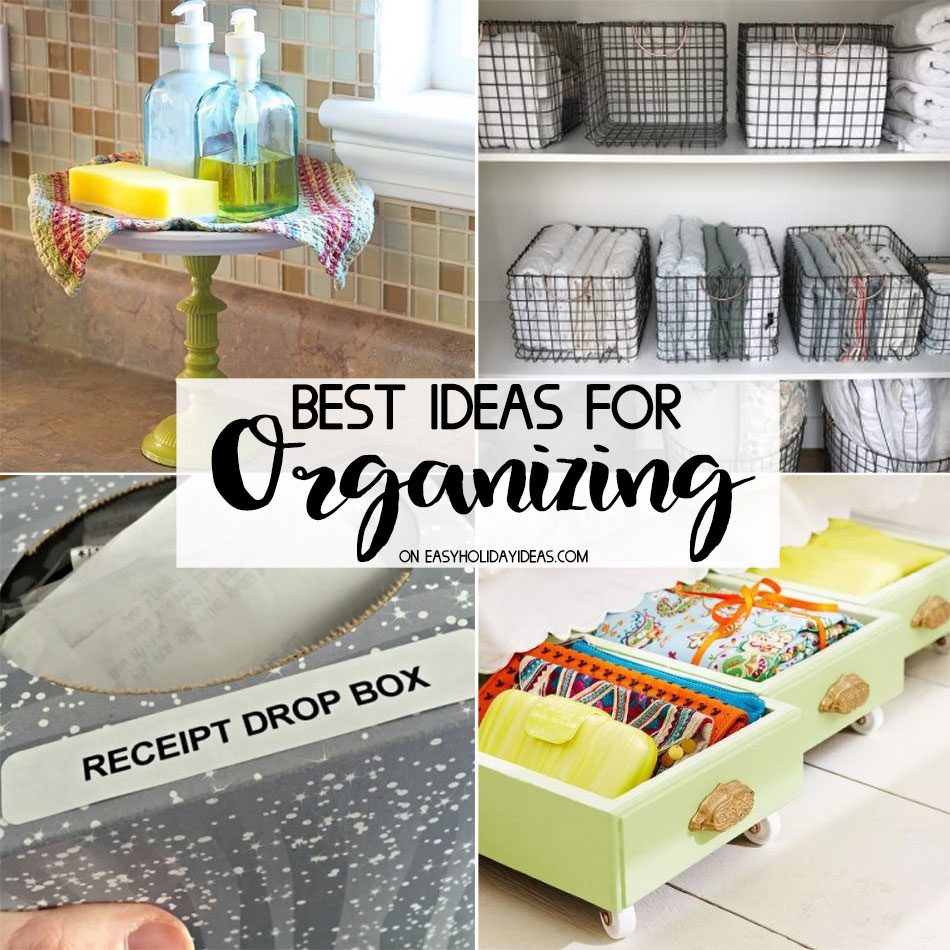 If you need to get your home in order, you must try some of these super clever ideas!