Your star spangled celebration is going to be full to the brim with red, white, and blue fun! These Fourth of July Party Ideas include food, games, printables, and decor that will help make your 4th of July Party the one everyone talks about!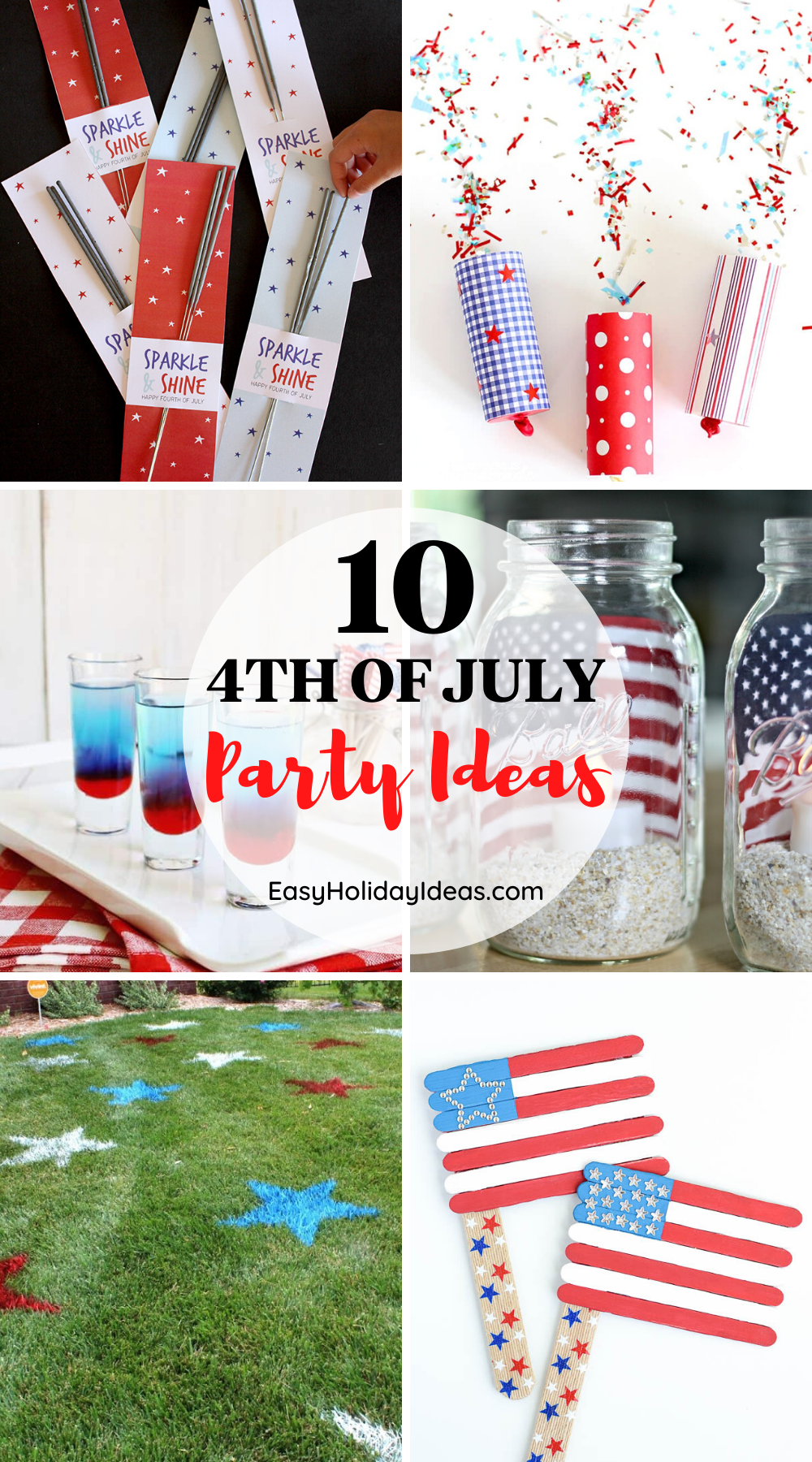 Make sure to grab some 4th of July Dessert Ideas to add into the mix – because what's a party without some delicious desserts, right?
Fourth of July Party Ideas
We've got some pretty great Pinterest Boards you'll want to make sure you follow – for even more Party Ideas. You can never have too many party ideas saved!
Pro Easy Holiday Tip. Follow these Fourth of July boards on our Pinterest, pin your favorite ideas into one board called '4th of July', then hit up that patriotic board you created when it's time to plan your 4th of July celebration. You'll have every recipe, game, and decor item ready for planning, shopping, and execution.
We love all of these Fourth of July Party Ideas that include food, printables, games, and decor. Put these patriotic ideas together to have the perfect 4th of July celebration! You'll have the most perfectly patriotic – red, white and blue party that everyone will be happy to be a part of. What a perfect way to celebrate America's birthday!