These Outdoor Lawn Games are perfect for getting the whole family outside to enjoy some time together. From giant Jenga to yard Yahtzee, it's all here.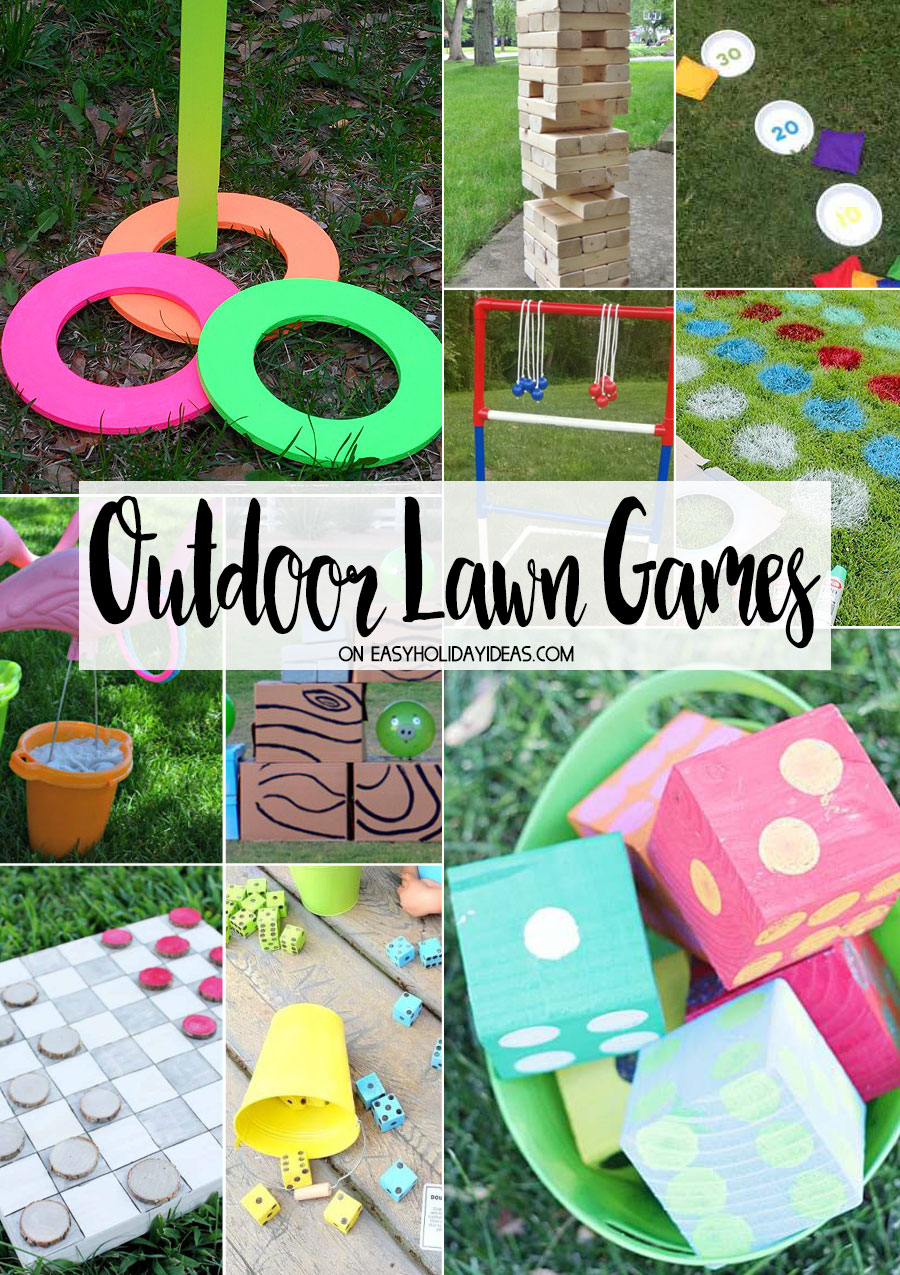 Do you love spending time out in the yard but need something to get the whole family involved? These Outdoor Lawn Games are perfect for lazy summer days, summertime holidays, big family get-togethers, backyard bbq's & birthday celebrations. So much fun & easy to make on your own too.
Lawn Game Ideas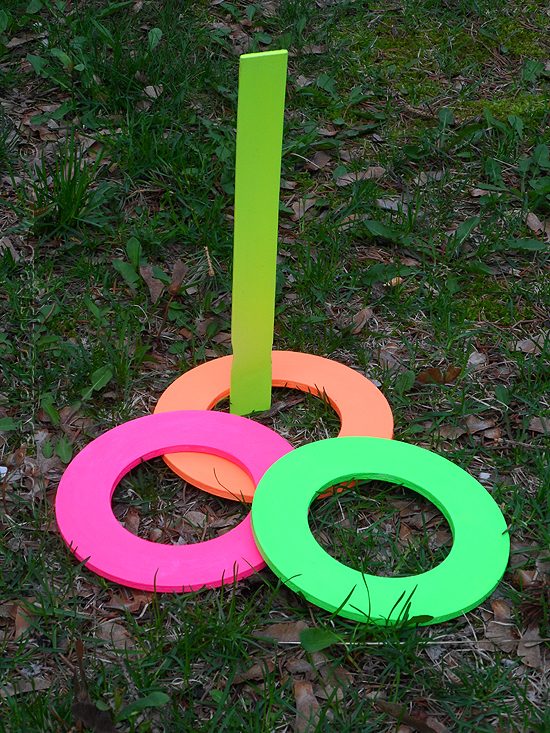 No need to buy a ring toss game, why not make your own in neon colors! Neons make the pieces easy to spot in the yard, and what child doesn't love bright colorful neon?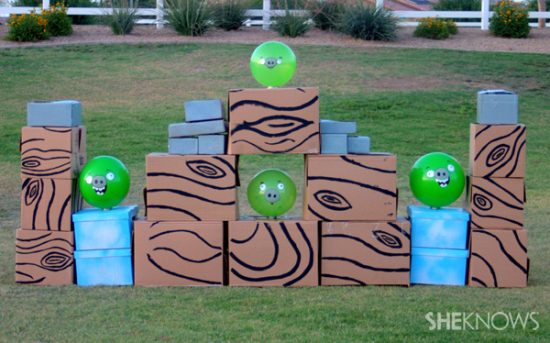 It turns out creating a life-size Angry Birds game is actually easier than you might think. Just try these handy pointers, and you'll be launching those birds before you know it.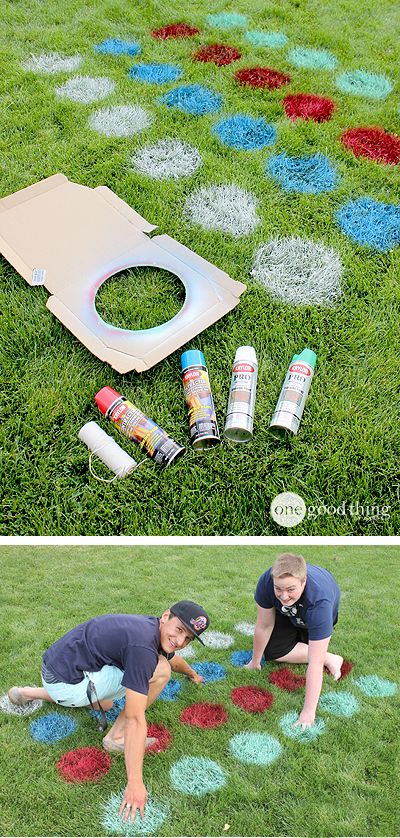 Pretty self-explanatory. Paint a "twister board" onto your lawn and get started!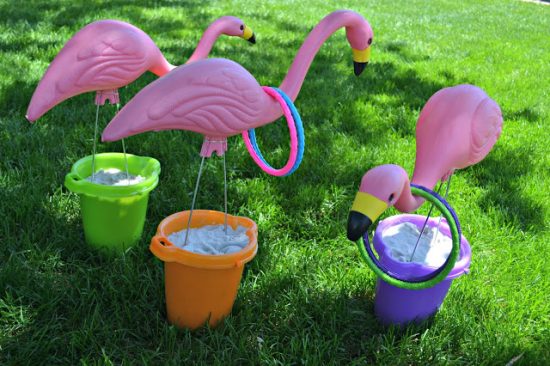 This ring toss screams summer. The flamingos, bright colors and sand buckets are perfect for summer fun in the yard with family and friends.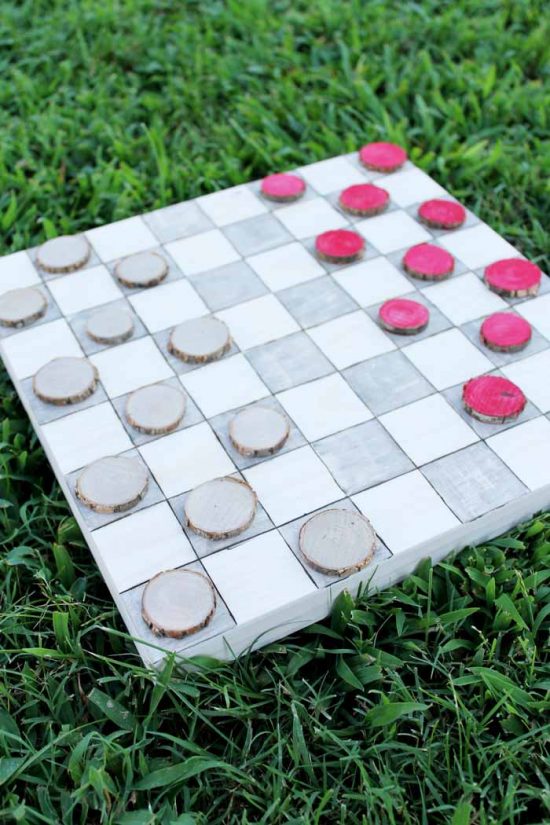 This reversible board game is the perfect activity to have on your summer lawn!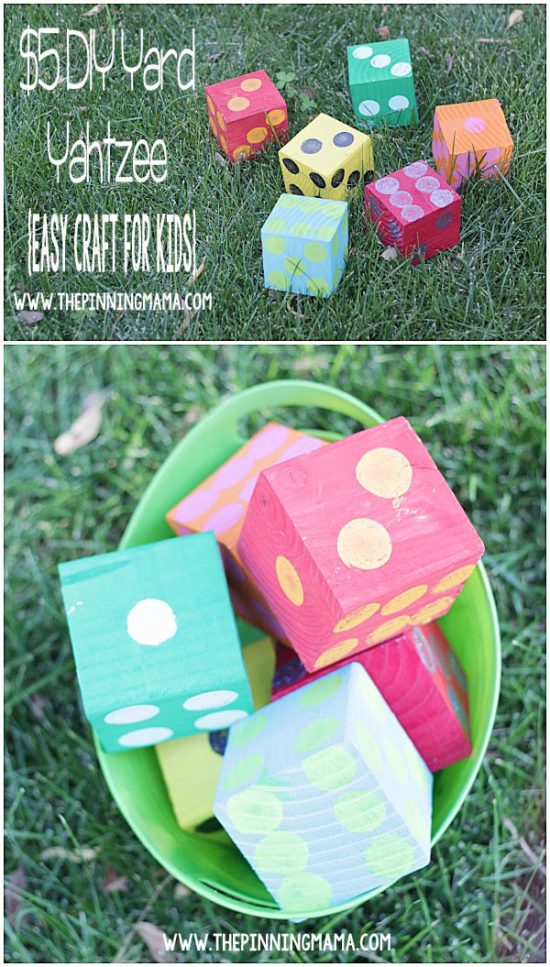 These DIY yard dice are an easy craft for kids and make a great family Yahtzee game night!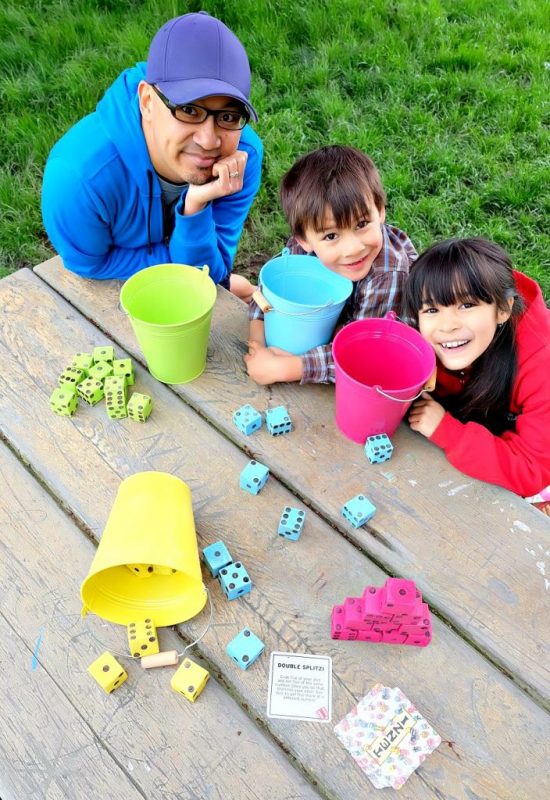 What's a crafty girl to do when she's afraid that she's going to lose small dice from her favorite game while playing outside? Make a bigger wooden set for outdoor play!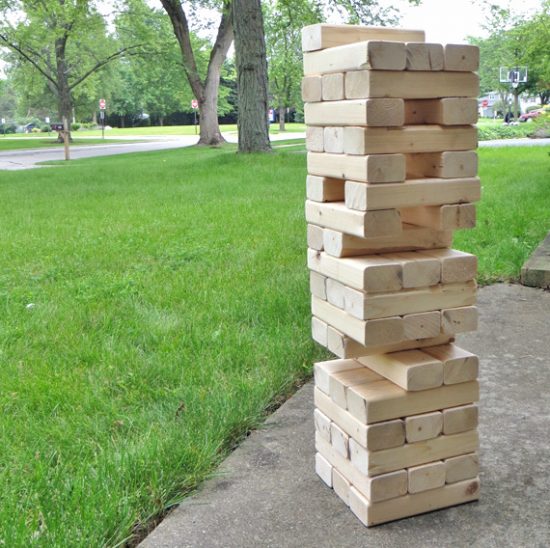 If you have ever wanted to make a giant Jenga style yard game, this post is the one for you! Eery backyard needs this game!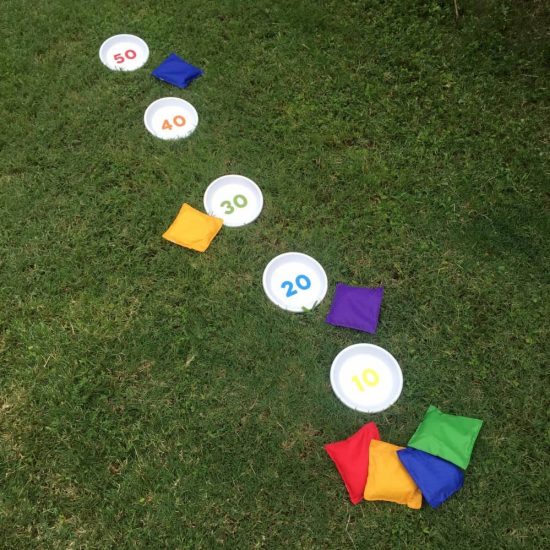 This bean bag game is easy to assemble and you'll have a blast!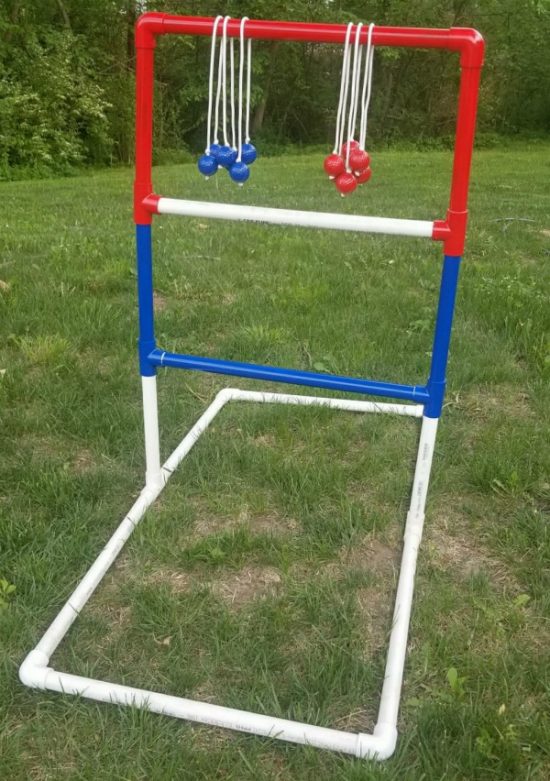 Have you heard of this game before? It's also referred to as Ladder Golf and Hillbilly Horseshoes. It doesn't matter what you call it. All that you need to know is easy to make and fun to play.
Outdoor Lawn Games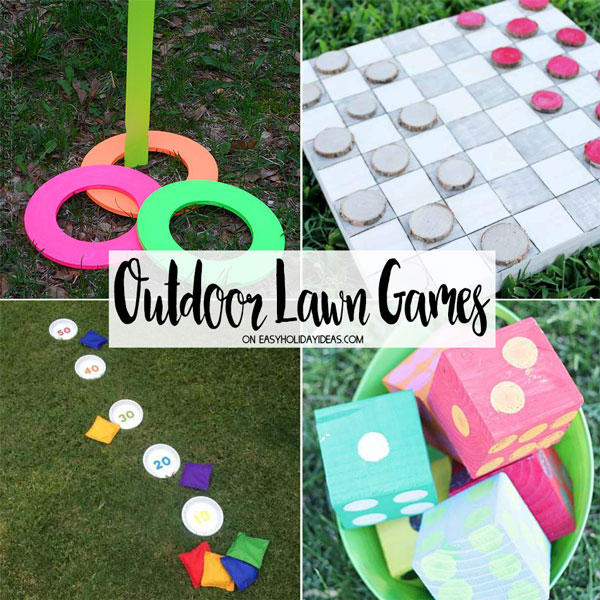 Hope these games make your outdoor time the best ever!