Best Smoothie Recipes to start your New Year off right. Easy recipes for fruit, protein, dessert smoothies & more, there's something for everyone!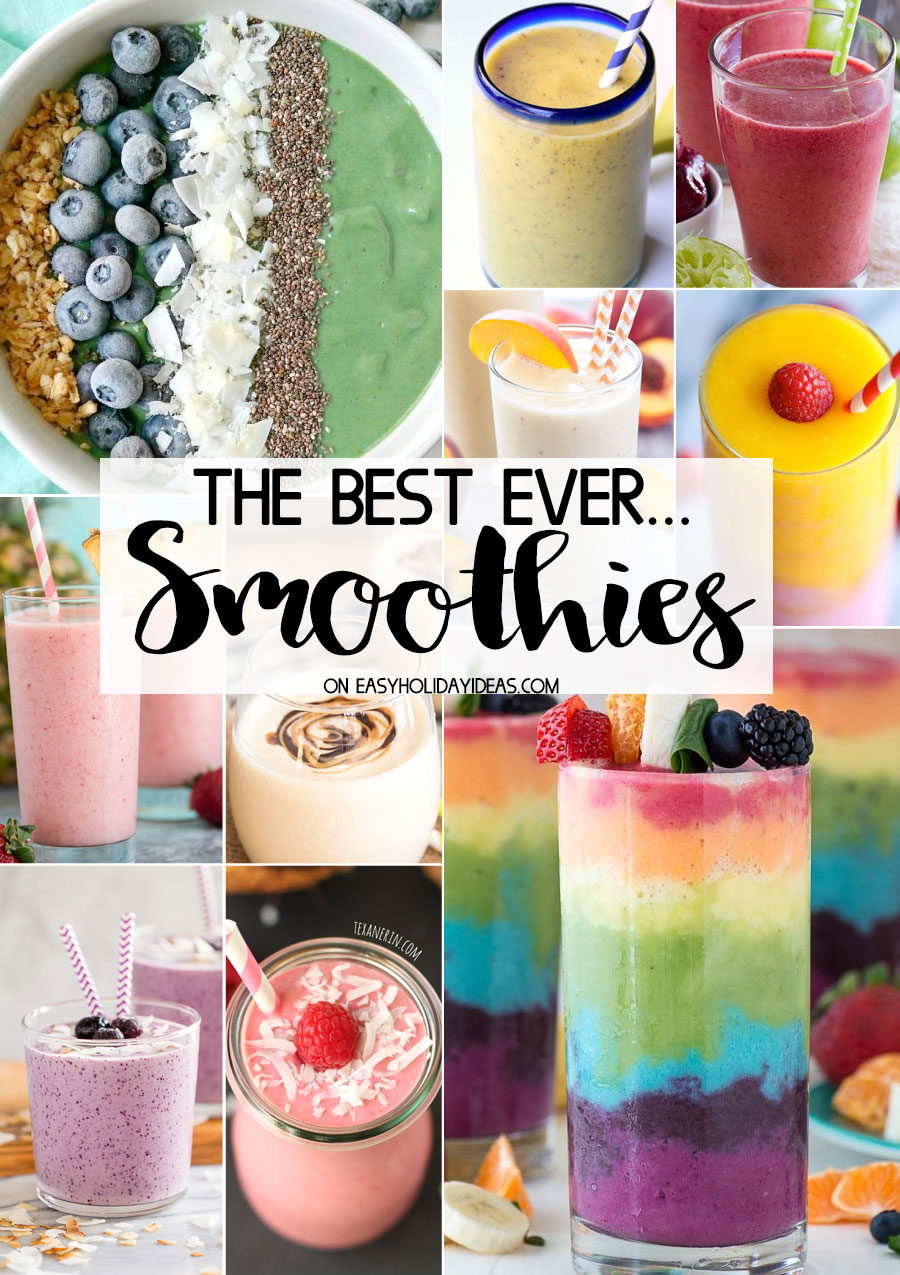 Smoothie recipes are easy to make, and perfect to drink for breakfast, lunch, and even for a quick boost of energy in the afternoon. If made with wholesome ingredients, smoothie recipes can be healthy and nutritious, too!
We have collected the best smoothie recipes that we could find. Whether you are looking for easy smoothie recipes for fruit smoothies, protein smoothies, allergy-friendly smoothies, or dessert smoothies, we have delicious smoothie recipes here for everyone!
Healthy Breakfast Recipes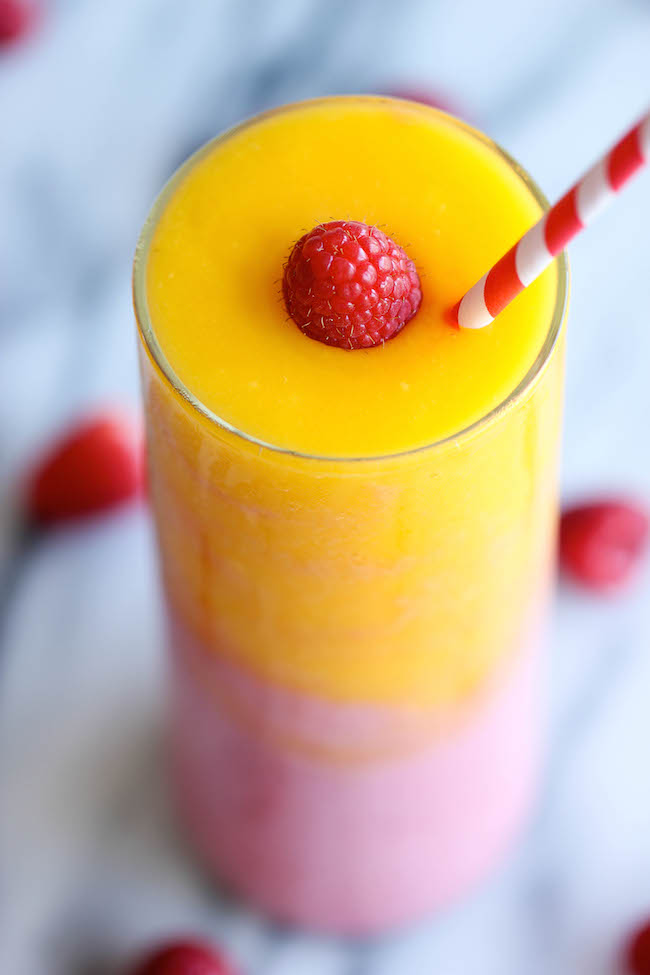 Raspberry Sunrise Smoothie – 4-ingredient raspberry mango smoothie – so easy and amazingly refreshing! Via damndelicious.net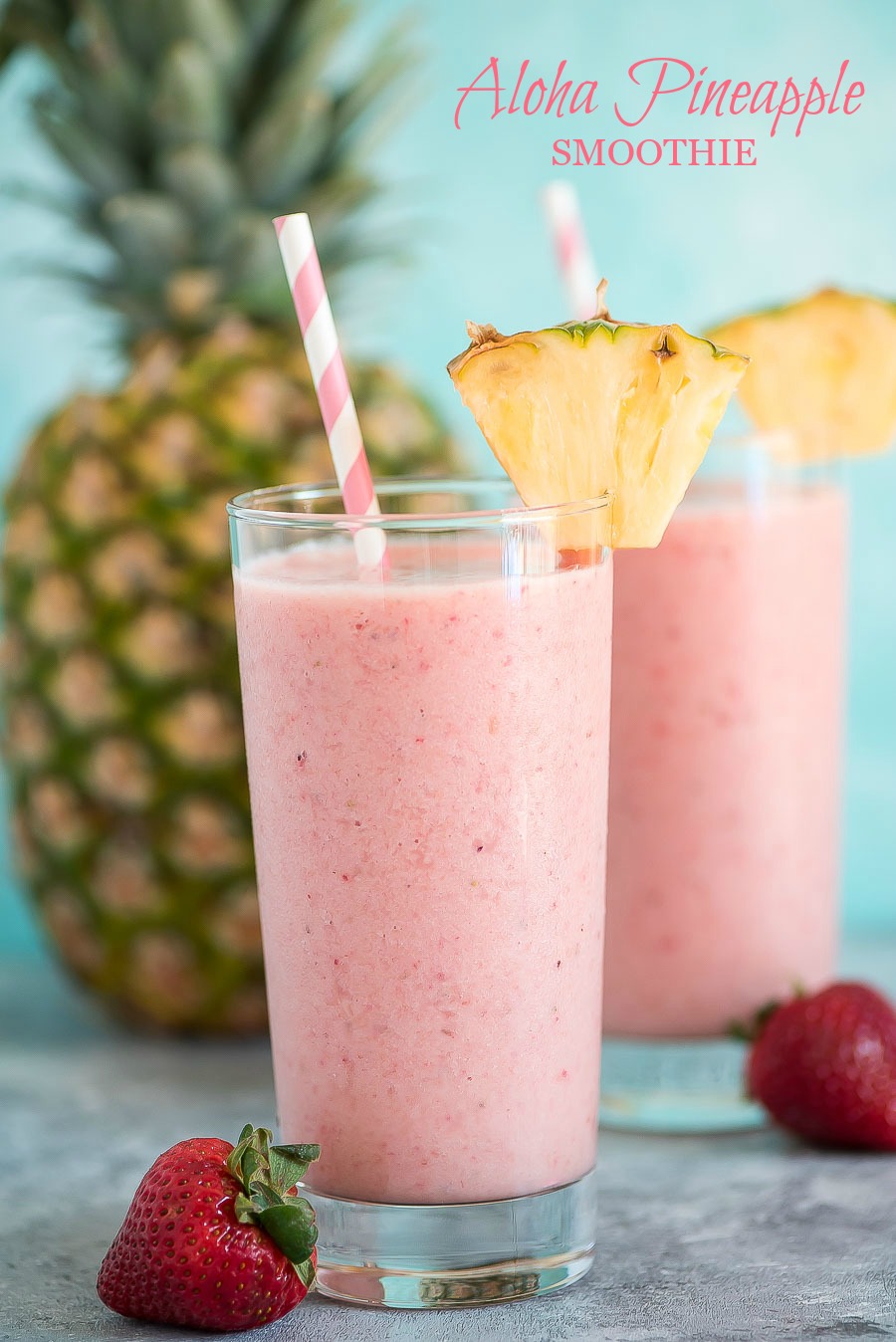 Tropical Smoothie – Just 6 simple ingredients- pineapple, strawberries, banana, yogurt, ice, and juice. Tropical goodness in every sip! Via lilluna.com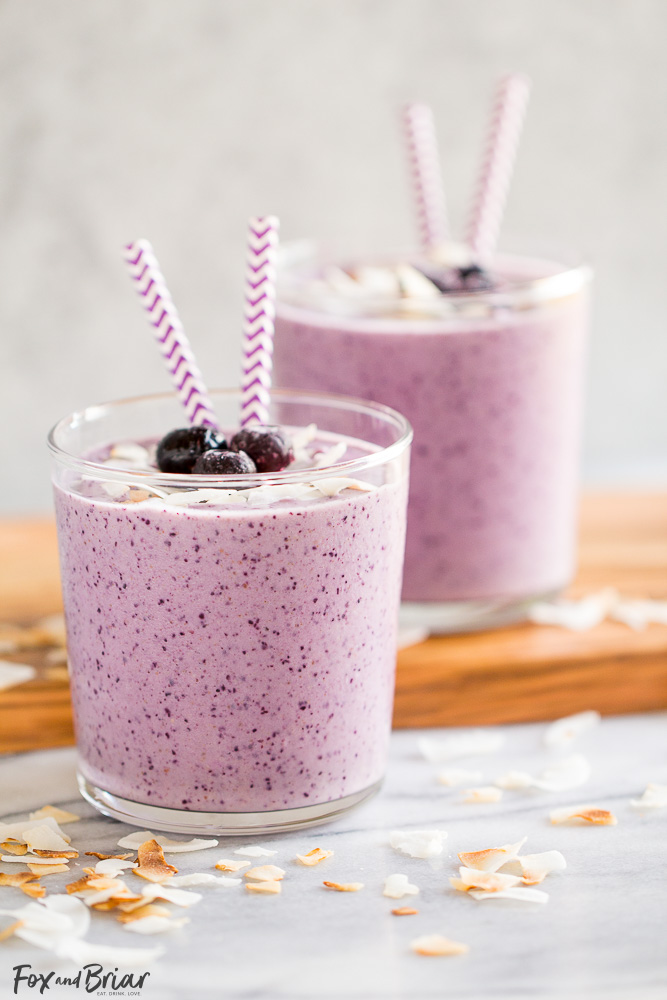 Blueberry Banana Coconut Smoothie – Coconut milk, bananas, blueberries, almond butter and yogurt blend together to make a flavor and protein packed smoothie! Via foxandbriar.com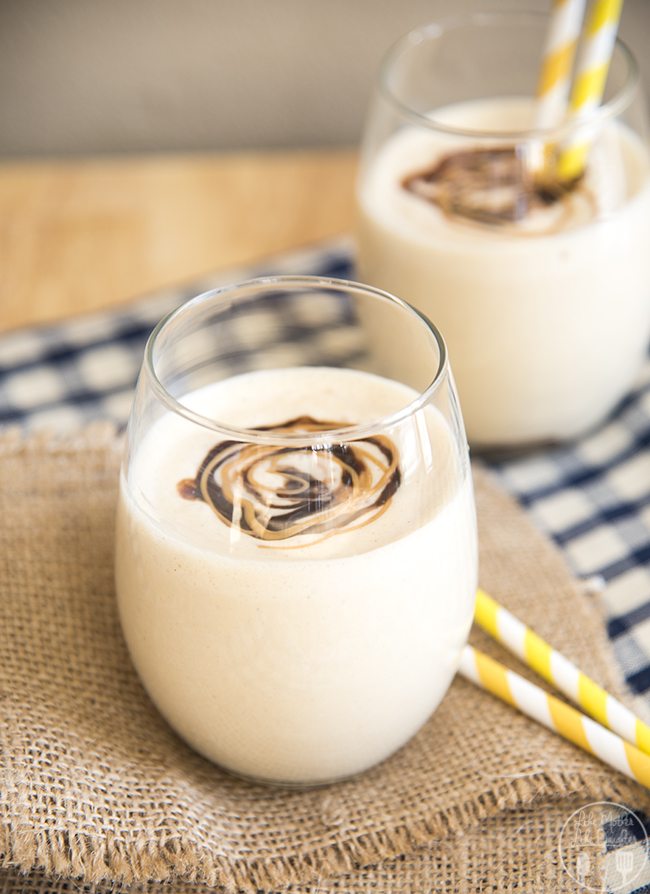 Peanut Butter Banana Smoothie– Comes together in minutes for a quick breakfast or late night sweet. Via lmld.org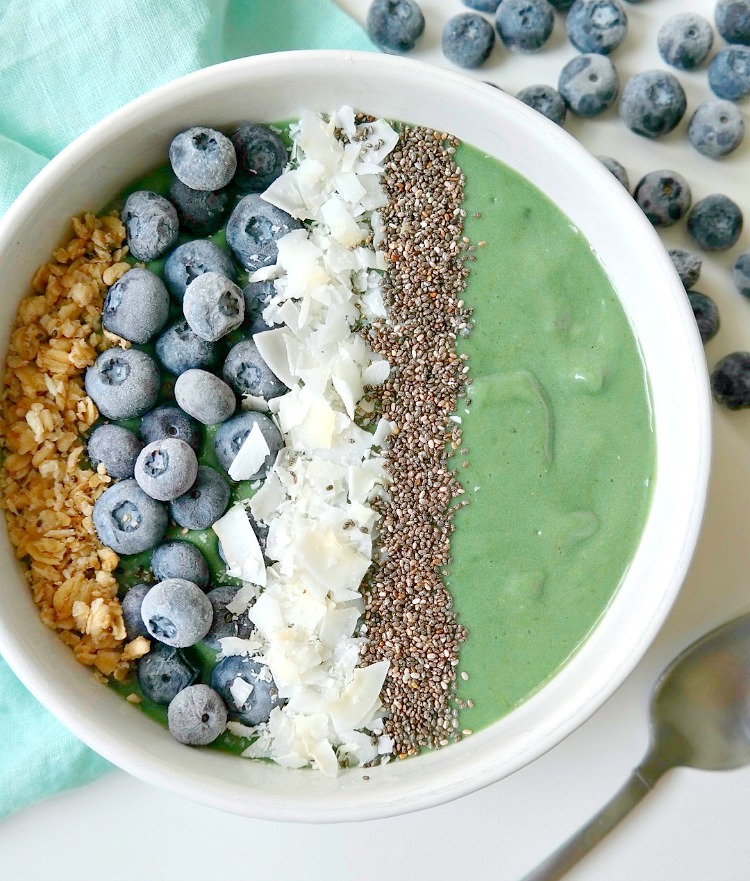 Mermaid Smoothie Bowl – Vegan and Dairy-Free. No added sugar or sweetener. Balancing and super nourishing ingredients for a beauty-enhancing power breakfast! Via theglowingfridge.com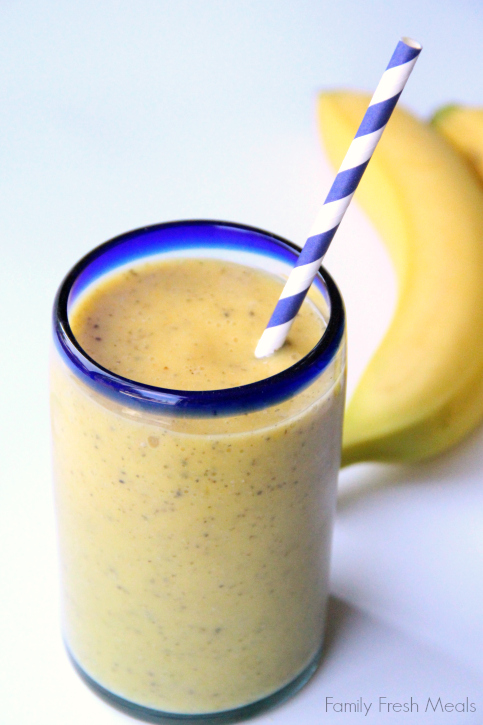 Banana Mango Smoothie – This fun combo of this smoothie will surely have your taste buds doing a happy jig! Via familyfreshmeals.com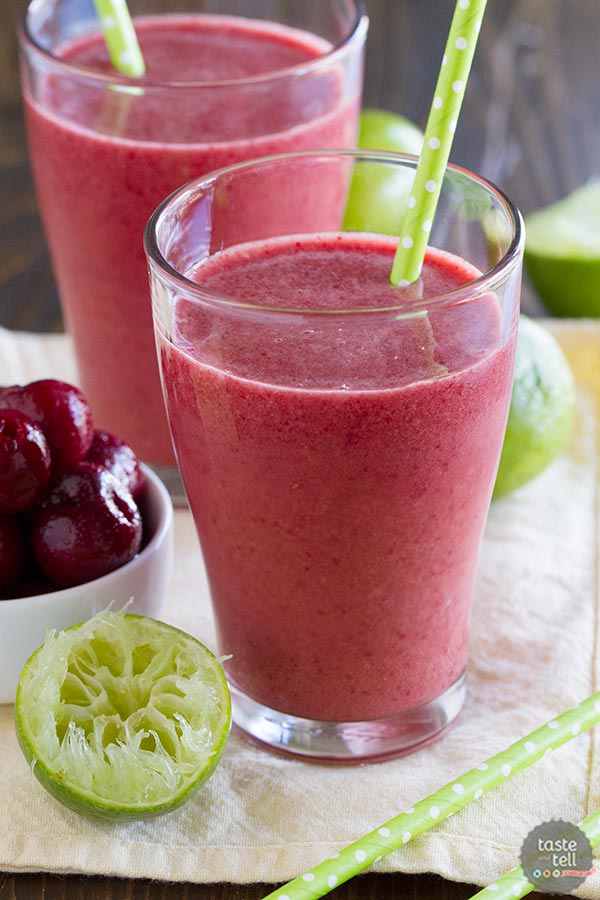 Cherry Coconut Smoothie – Sweet and refreshing, this Cherry Coconut Smoothie is only 115 calories and 3 ingredients! Via tasteandtellblog.com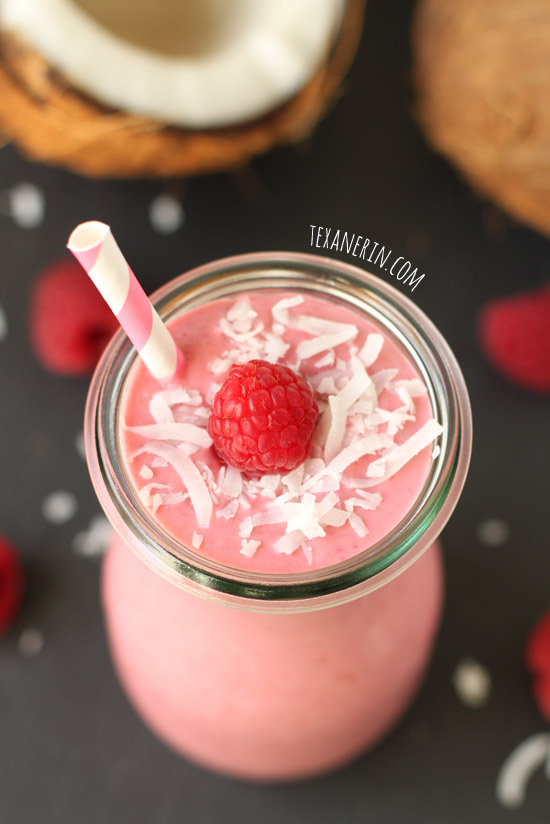 Raspberry Coconut Smoothie – Naturally dairy-free and vegan! A banana or avocado adds to the creaminess. Via texanerin.com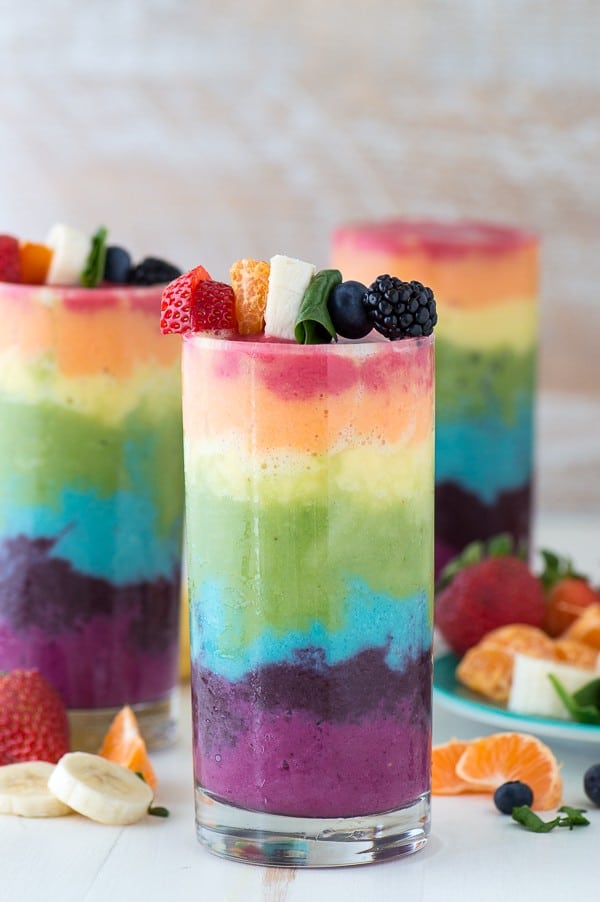 Rainbow Smoothie – A beautiful 7 layer rainbow smoothie recipe! Full of tons of fruit and topped with a fruit skewer, it's the ultimate rainbow smoothie! Via thefirstyearblog.com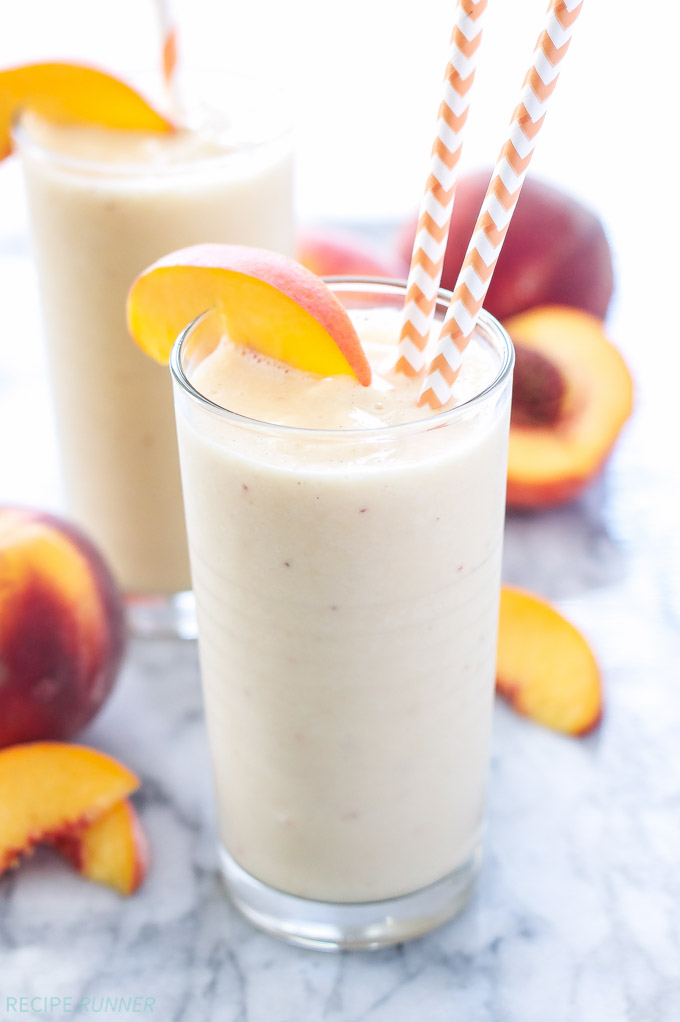 Peach Green Tea Smoothie – Frozen peaches, green tea, Greek yogurt, and honey are blended together making the most delicious, frosty, and filling smoothie you'll make this summer! Via reciperunner.com
Best Smoothie Recipes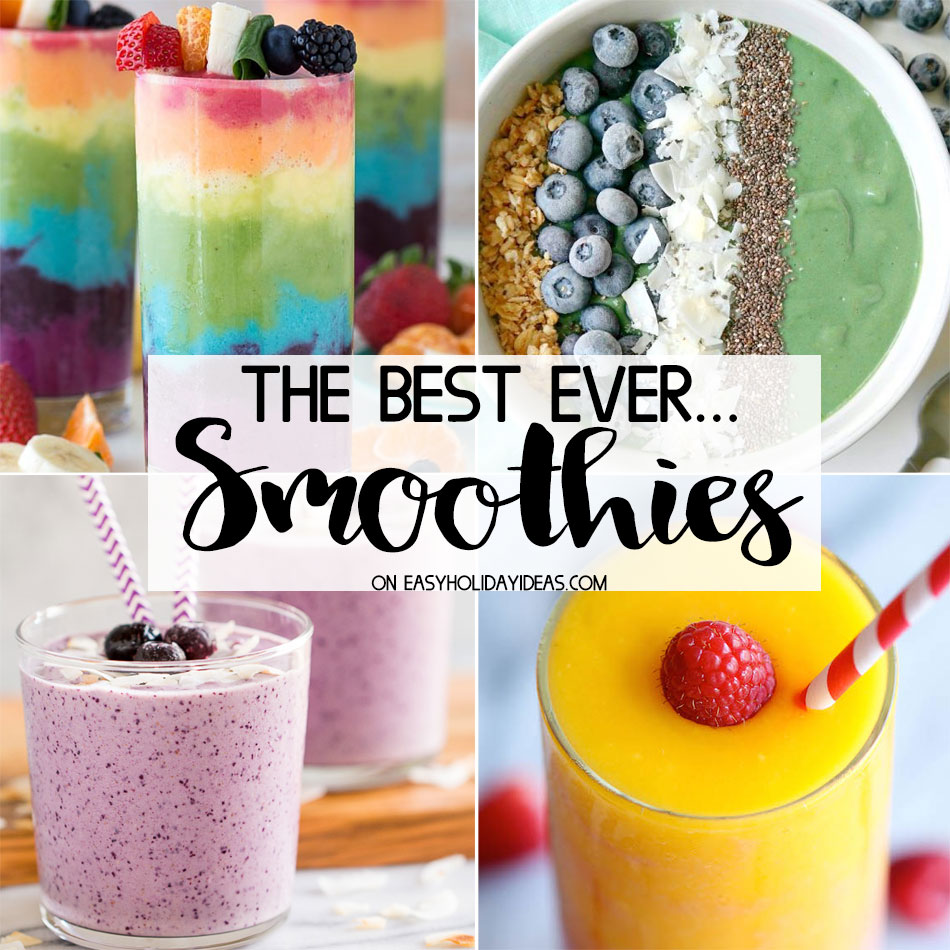 We hope you enjoy what we think are the best smoothie recipes around!
Don't forget to bookmark your favorite smoothie recipes so you have them handy, or Pin them to your favorite board on Pinterest.
If you're looking for more delicious, easy recipes, you'll want to check out Easy Weeknight Dinners and Back to School Meal Ideas.