This Easter Bingo Game Card Set is designed to be played with candy or buttons as markers! Marshmallows are perfect as well! Imagine keeping the kids playing Bingo at the kids' table before dinner!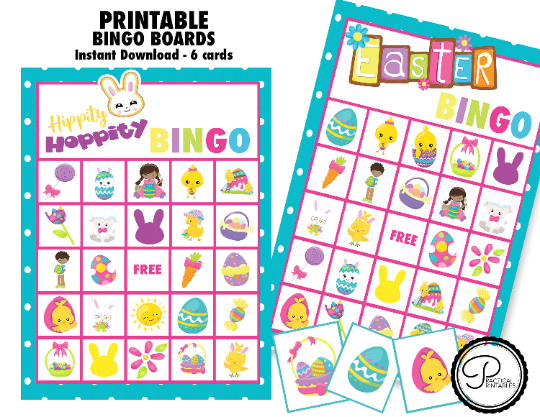 Six different cards, that can be used over and over if you laminate them! Around our house, we laminate the Bingo Board and the calling cards. Then, we keep them with our Easter decor in the attic.
When it's time to decorate for the season, the kids know it's also time to start playing the Easter Bingo Game when people need a few minutes of fun! Everyone (even the adults) are happy to play!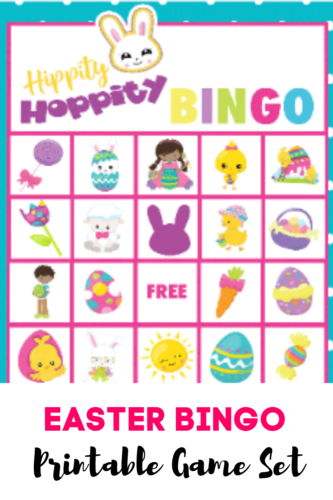 Comes with one set of "calling cards" that even non-readers can understand!
Print on cardstock for best quality!
These EASTER BINGO CARDS can be purchased in our Etsy Shop. For more Easter Fun with the Kids you'll want to make some Easter Pretzel Treats, too!