If you love having something over the top delicious when relaxing at home, then you must try these Best French Toast Recipes for Weekends. From simple & easy recipes to over the top creations – there's something for everyone.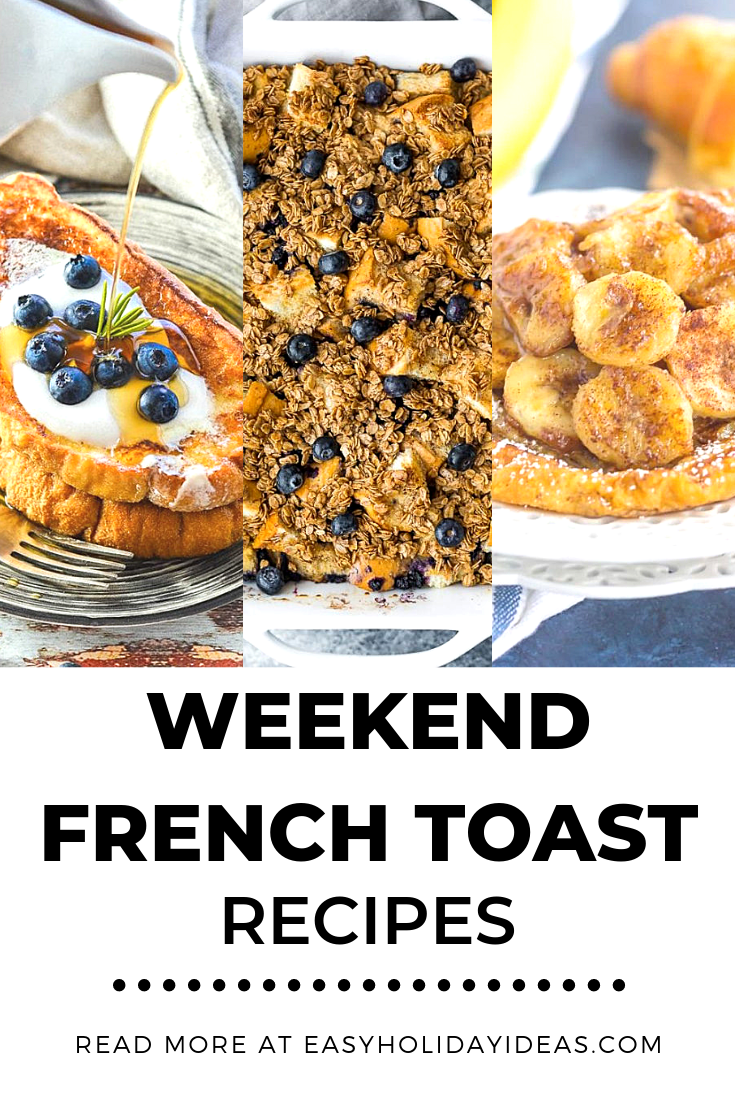 Who loves a big ol' stack of french toast? We sure love it & know that it is a favorite meal to start the day. We can't think of a better dish for weekend mornings. So we knew you had to see these Best French Toast Recipes for Weekends.
We have effortless overnight recipes, baked, smothers & topped for a birthday celebration & even more. These are some of the most delicous recipes you'll find. We guarantee you won't be disappointed!
French Toast Recipes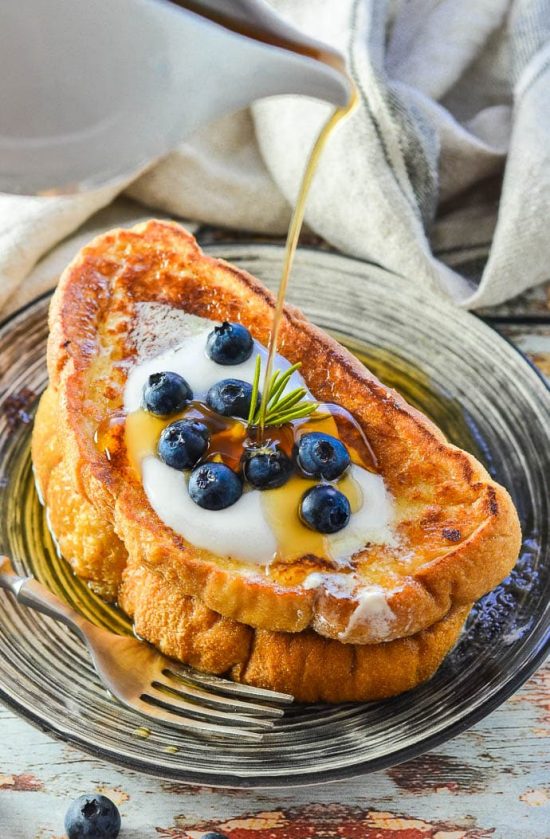 THE best Vegan French Toast ever! It's soft, sweet, vanilla scented, golden perfection & all you need to make it are a few simple ingredients & 15 minutes.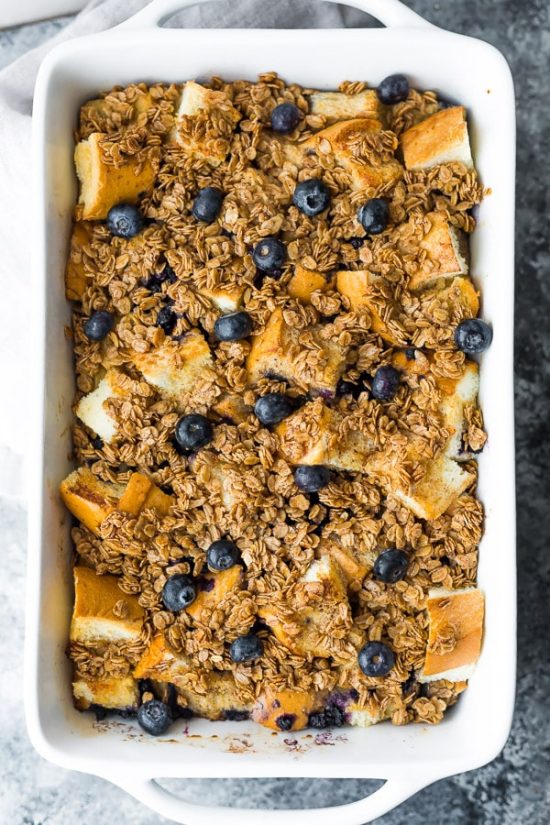 Blueberry Overnight French Toast Bake is the perfect breakfast or brunch recipe for a crowd! Assemble it the night before, and bake it up in the morning.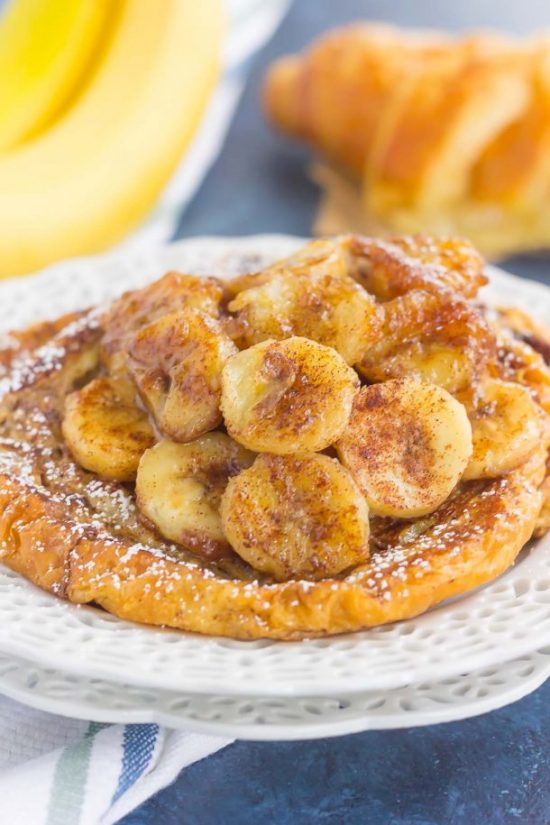 This Cinnamon Banana Croissant French Toast features thick slices of flaky, buttery croissants that are sprinkled with a cinnamon mixture and topped with caramelized bananas. Simple, fresh, and bursting with a rich flavor, this is the perfect way to switch up your french toast routine!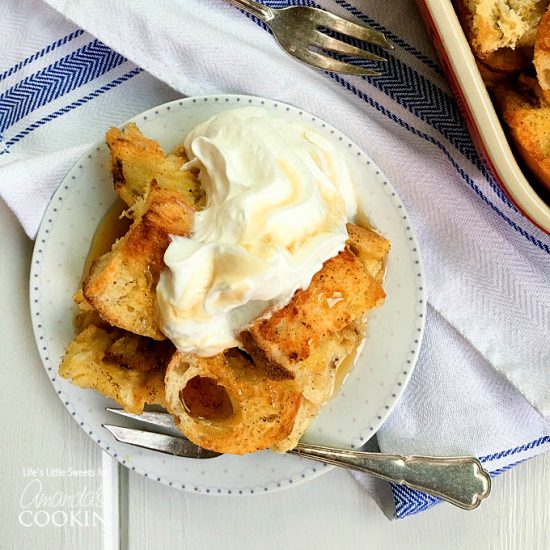 French Toast Casserole is made with 2 crusty French baguette loaves, and has all the delicious flavor and spices of classic French toast just in casserole form to feed a crowd!  Assemble this baked dish the night before and toss it in the oven in the morning for a delicious breakfast!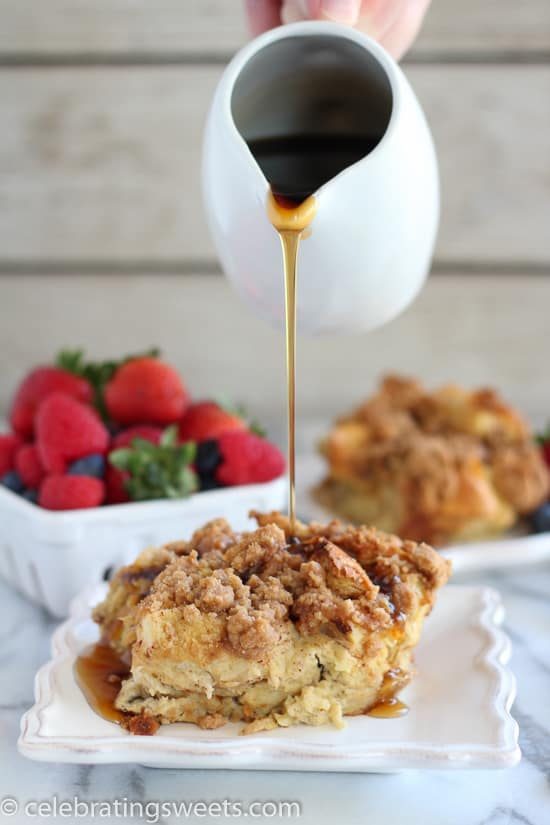 Overnight Baked French Toast Casserole spiced with cinnamon, flavored with vanilla, and topped with a brown sugar crumb topping. Prep it the night before and pop it in the oven in the morning!
Best French Toast Recipes for Weekends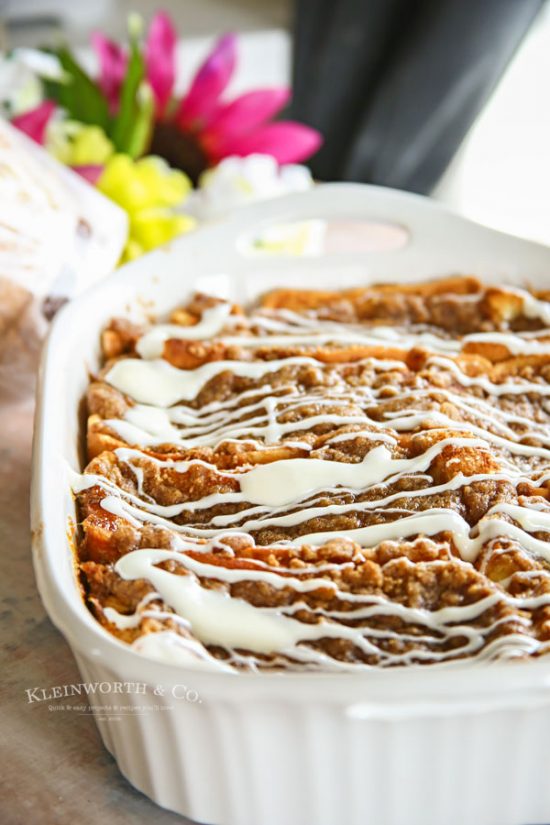 Cinnamon Roll French Toast Bake is a simple to make breakfast recipe. Just prepare the night before & refrigerate. Bake when you are ready for breakfast the next morning. Easy & delicious.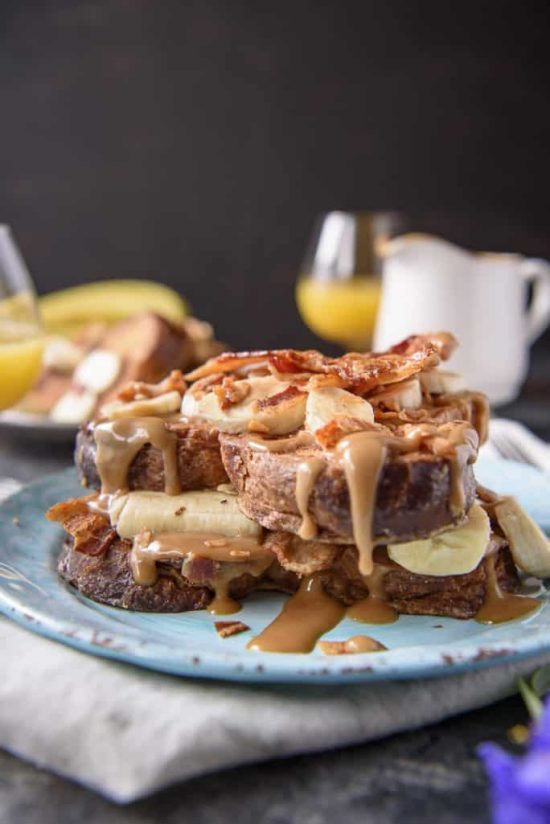 Elevate your breakfast with a batch of this incredible Elvis-Style Brioche French Toast! Fresh bananas, crispy bacon, and an easy peanut butter syrup turn an ordinary weekend breakfast into something super special!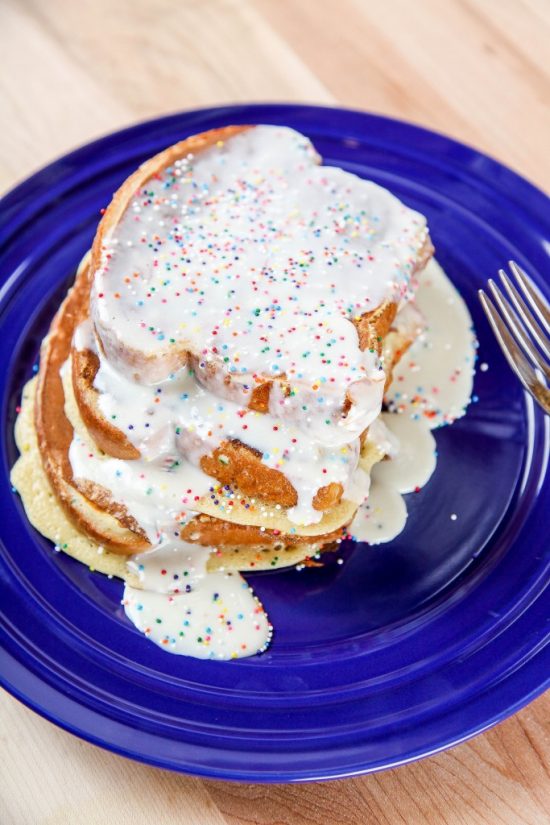 Cake Batter French Toast is fluffy french toast that tastes just like cake batter! Finally, you can enjoy cake for breakfast!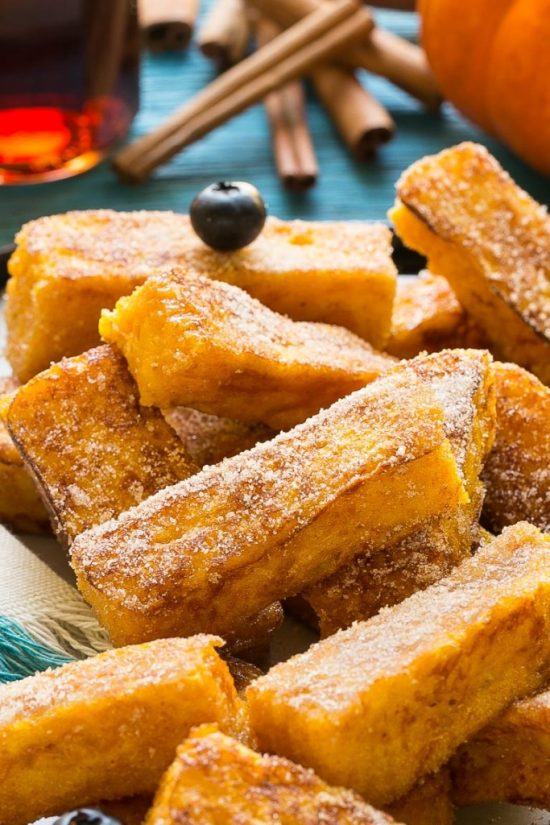 Light and fluffy Pumpkin French Toast Sticks coated in cinnamon sugar. They're super fun to eat and they taste like a churro!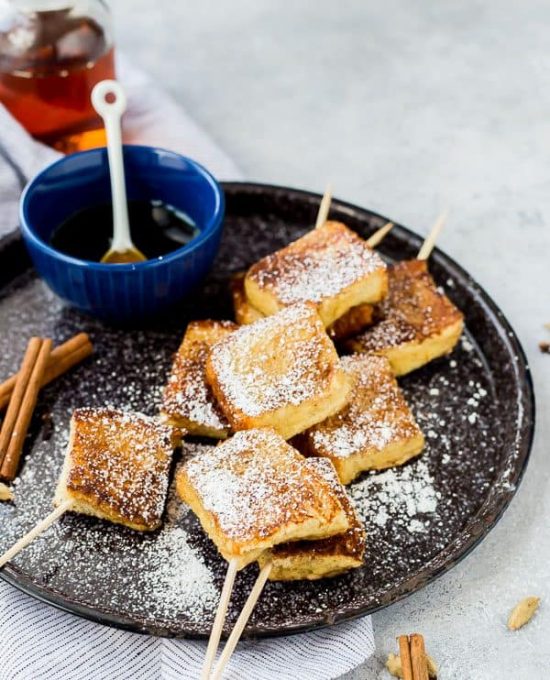 Full of warm spices, these Chai French Toast Skewers are a fun take on French toast that can even be made ahead! They're a must-make for your next brunch!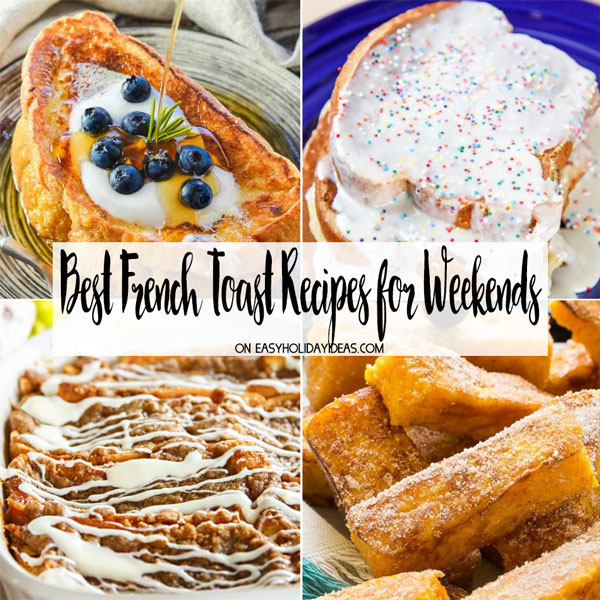 If you love an amazing breakfast, these are sure to make you swoon!