Amazing Ham Leftover Recipes that are perfect for after the holidays, tailgating, game day parties & so much more. From sliders to cheese dips, there's something for everyone!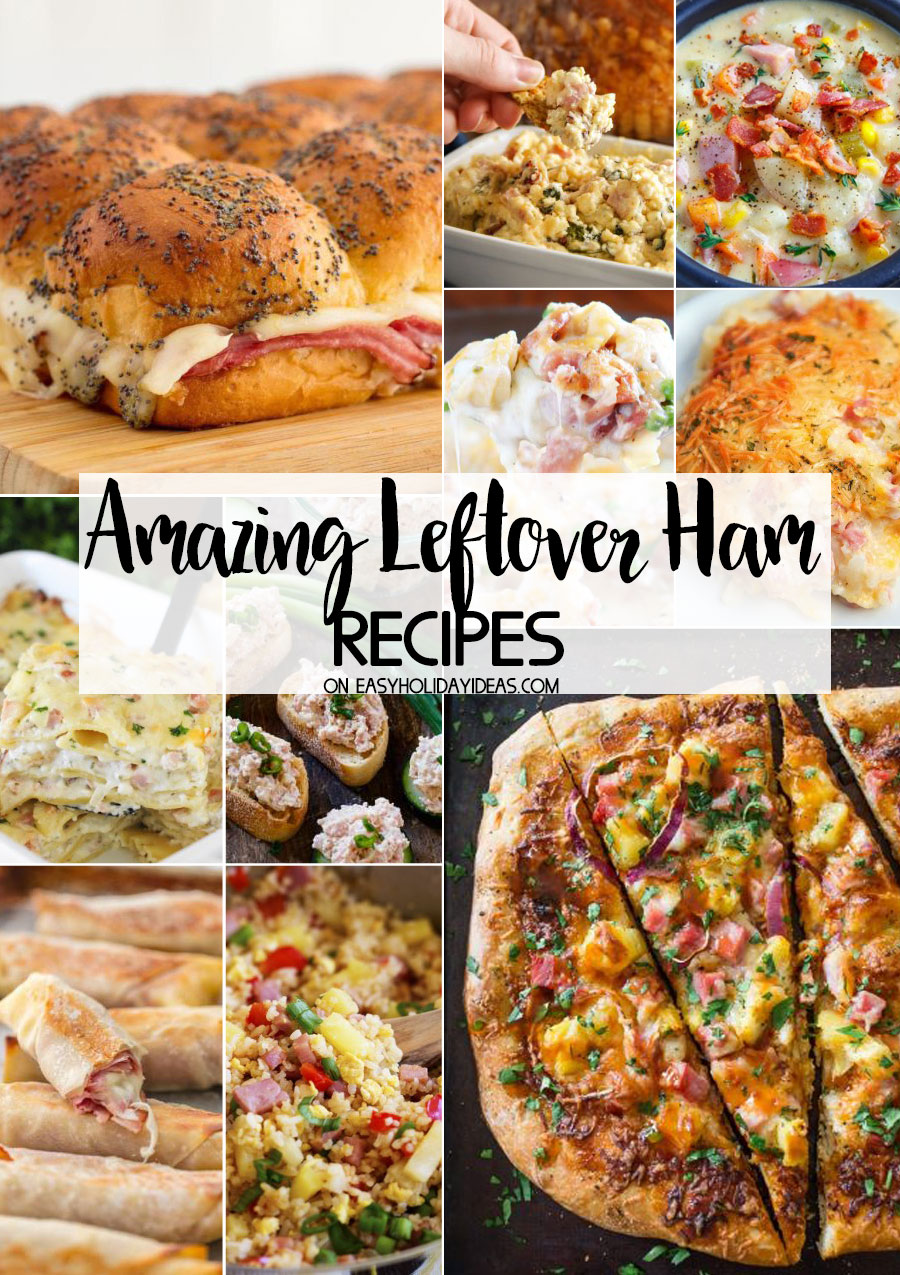 Have leftover ham you don't know what to do with? Check out these 10 ways to use leftover ham that will have you looking forward to the leftovers!
Ham makes for a great party or holiday gathering main dish. However, it's pretty much inevitable that you're going to have some ham leftovers that you're wondering how to use. While you can easily freeze your ham to use within the next few months, you can also use it in a lot of dishes to change things up. Check out these 10 ways to use leftover ham.
Recipes with Leftover Ham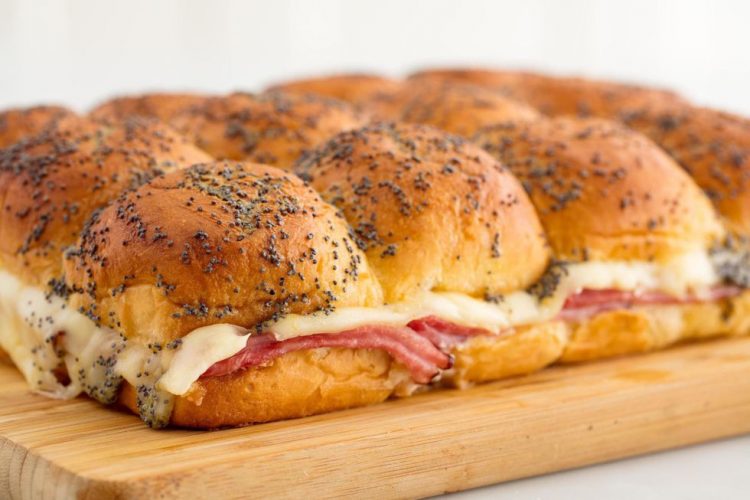 Baked Ham & Cheese Sandwiches – Family approved! They're easy to make with leftover ham and won't last long!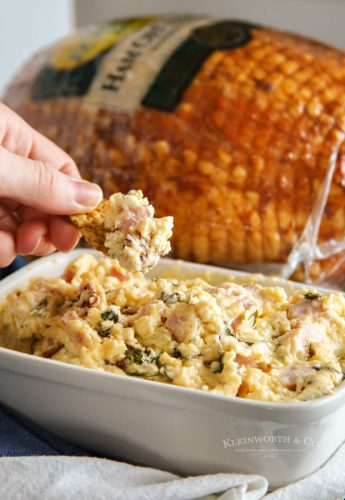 Slow Cooker Ham and Cheese Spinach Dip – An easy game day appetizer that preps in just 5 minutes. Perfect for your homegating parties, it's delicious – and is a perfect use for leftover ham!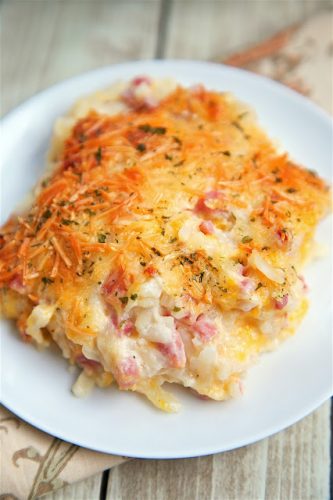 Ham and Cheese Hash Brown Casserole – This casserole can be made ahead of time and refrigerated or frozen for later. This is great for breakfast, lunch or dinner.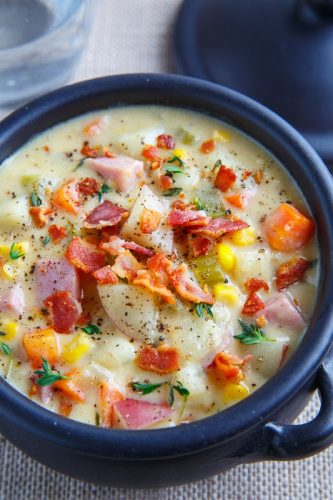 Ham and Potato Corn Chowder – Full of veggies and a perfect dinner after the holiday!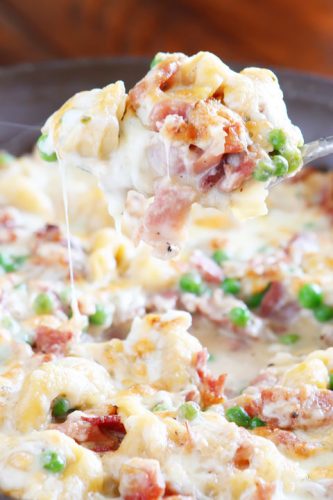 Ham and Cheese Tortellini – Just look how creamy, cheesy it is! You can't go wrong with this one!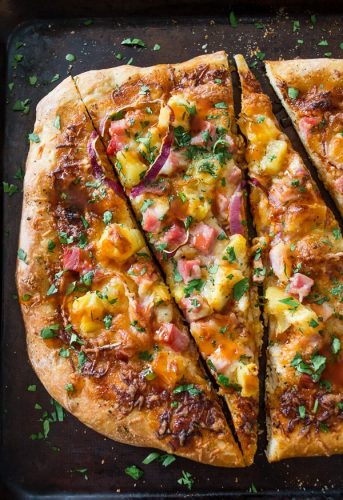 BBQ Hawaiian Pizza – This bbq Hawaiian pizza is the perfect use for all that leftover ham. Tangy bbq sauce topped with melted cheese, red onions, pineapple, and ham. You'll love how easy this is to throw together PLUS it's ready in just 25 minutes!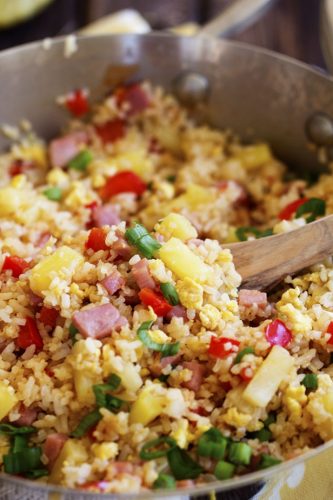 Hawaiian Fried Rice – Fried rice that is loaded with sweet pineapple, ham and veggies that is so much better than take out!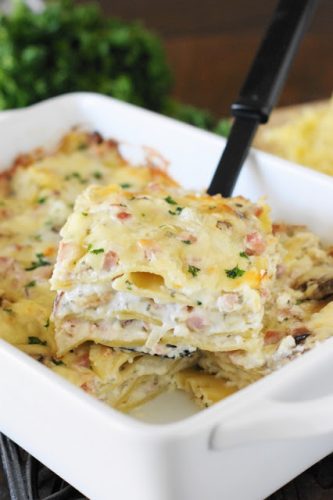 Ham and Cheese Lasagna – Monterey Jack white sauce with chopped ham and mushrooms make for a deliciously different twist on classic lasagna.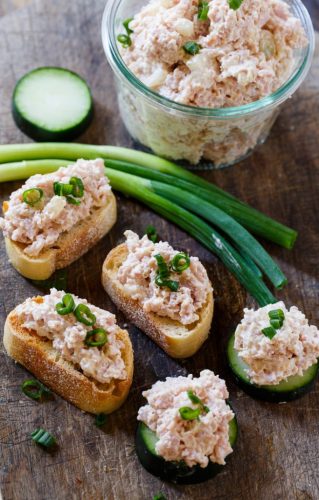 Old-fashioned Deviled Ham – Makes a delicious savory spread and is a wonderful way to use up leftover ham. Spread it on crackers, cucumber slices, or between 2 pieces of white bread to make a sandwich. You can buy it in a can, but homemade is so much tastier.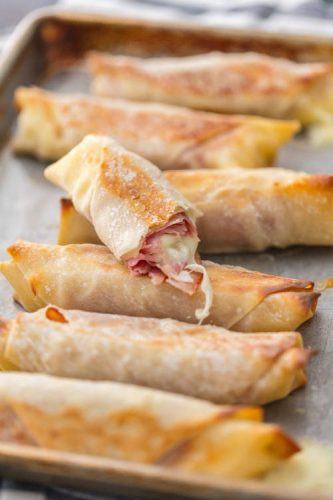 Ham and Cheese Baked Mozzarella Sticks – This recipe is awesome because you can make it in under 30 minutes. This is good news for those who have little ones underfoot, or have a heavy workload and need something quick.
Amazing Ham Leftover Recipes
There are so many great ideas here for using up all that extra holiday ham! Delicious!