Awesome Ham Recipes that are sure to make your holiday celebration deliciously perfect. From brown sugar glaze to pineapple & more. There's surely a favorite recipe for everyone!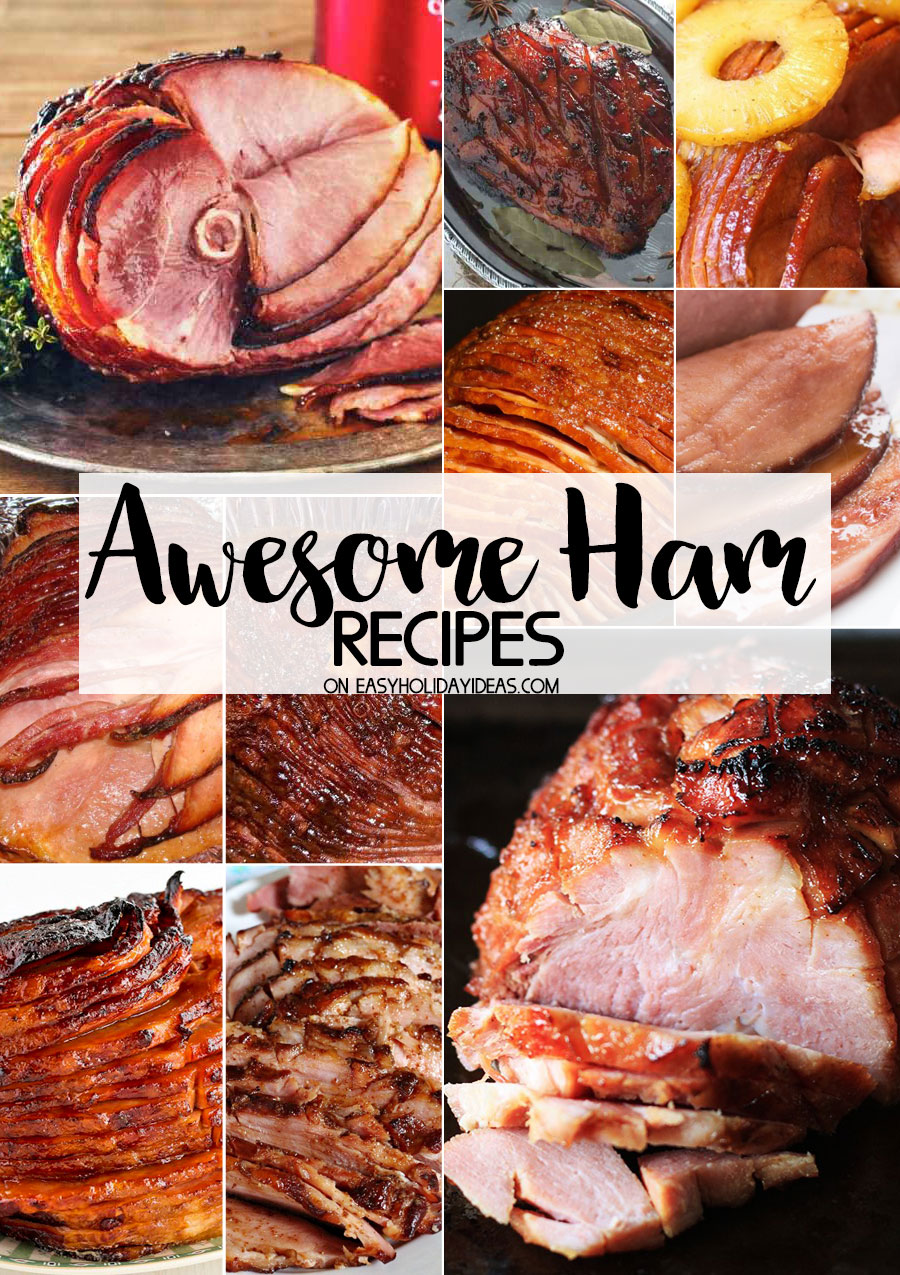 Holidays are a pretty good reason for serving up a ham, but you should also consider a ham if you're having a good crowd for dinner.  They're so easy to make, they feed a lot of people, they're quite elegant, and leftovers are awesome!
With the holidays approaching rather quickly, consider making a ham with a simple glaze for your holiday dinner with the family.
Baked Ham Recipes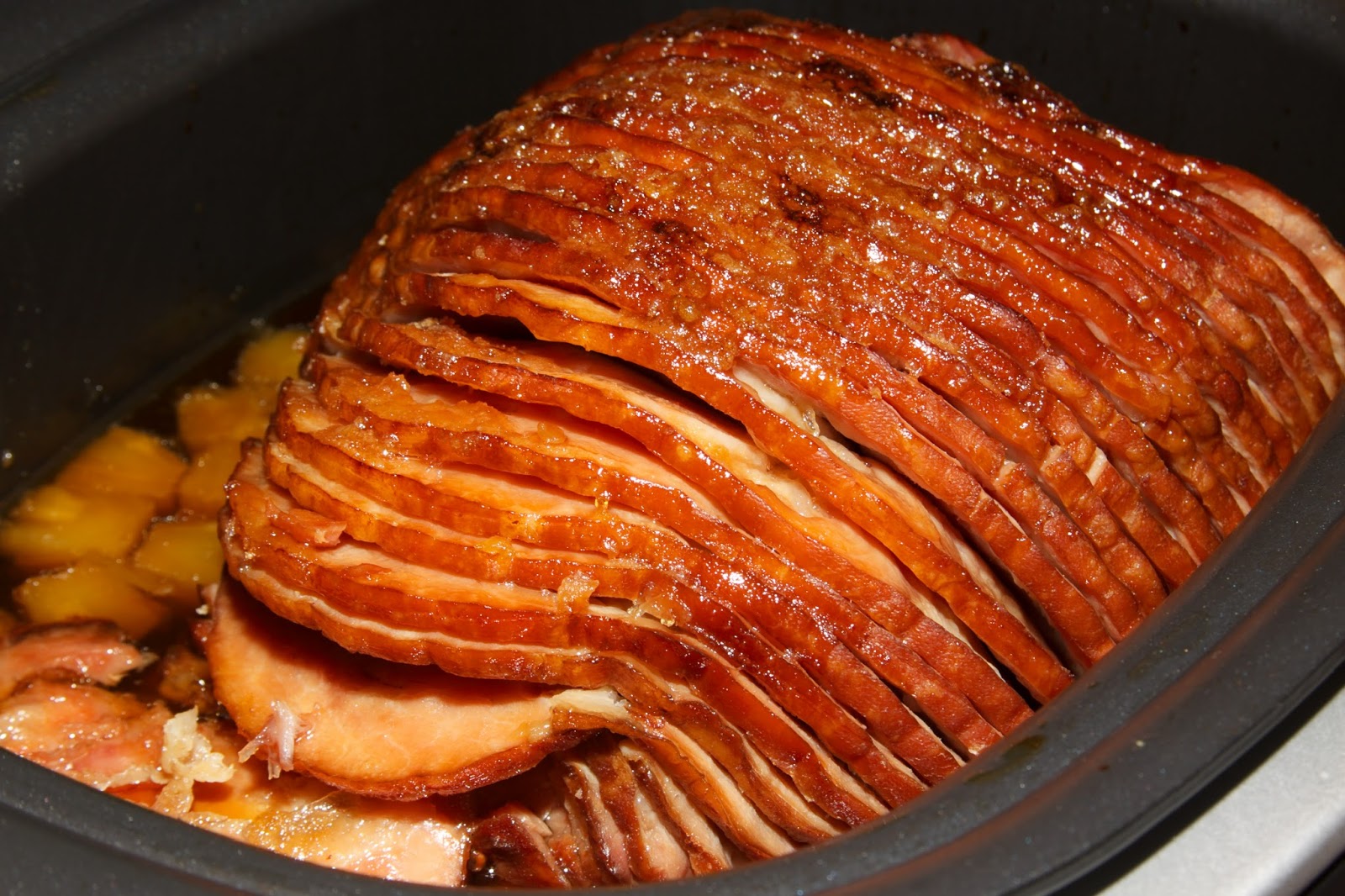 Crock-Pot Brown Sugar Pineapple Ham – You are going to love this brown sugar and pineapple crusted ham. It's so tender it just falls apart and the best thing- just throw it in the Crock-Pot for six hours and forget about it!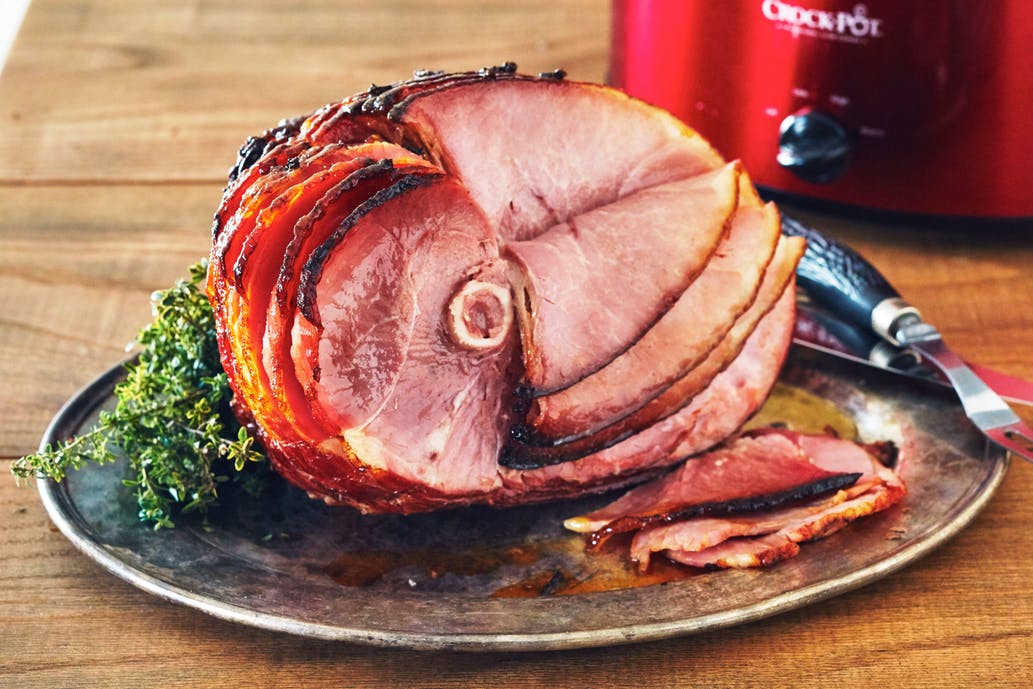 Honey-Glazed Ham in the Slow Cooker – Beyond how much better a slow cooker ham is than an oven-baked ham, cooking the ham in the slow cooker eliminates some of the challenges of serving a ham alongside your other holiday dishes!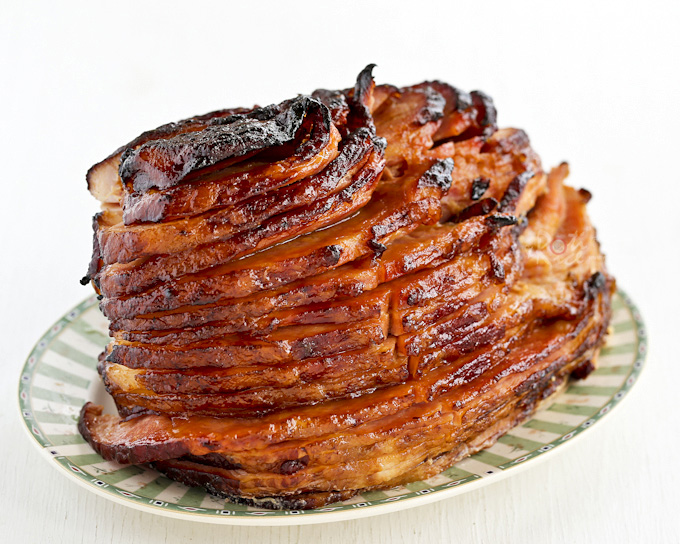 Baked Ham with Pineapple Brown Sugar Glaze – Beautifully caramelized ham for the holidays or Sunday supper. Feeds a crowd and takes only minutes of hands-on prep time.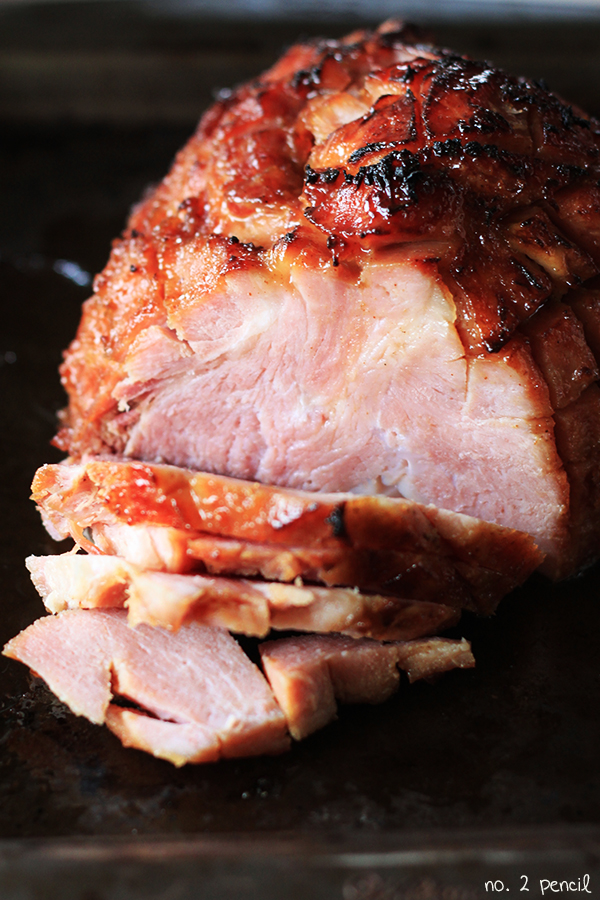 Slow Cooker Ham with Maple Brown Sugar Glaze – This slow cooker ham is gorgeous, and would be beautiful on any holiday table. The best part is, this slow cooker ham recipe is easy and economical.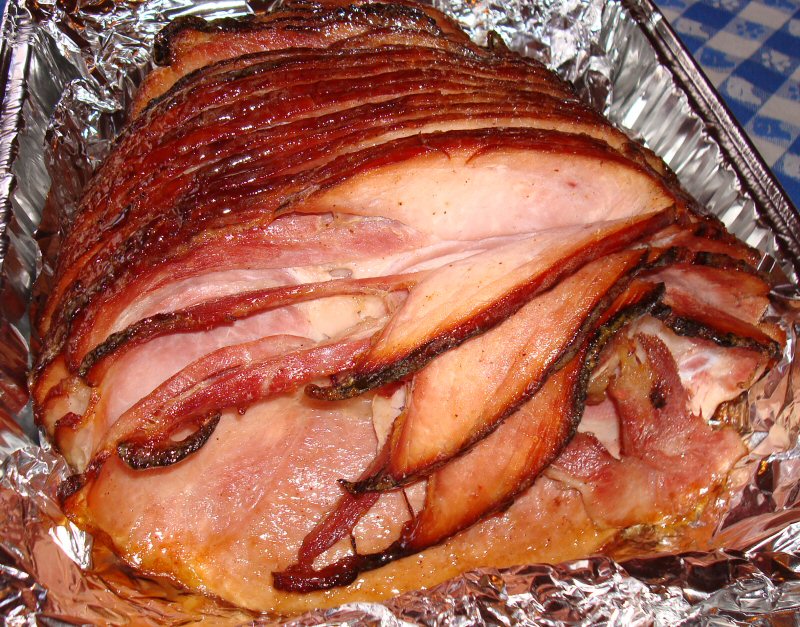 Southern Honey Baked Ham – Honey-glazed ham, only made at home and much cheaper.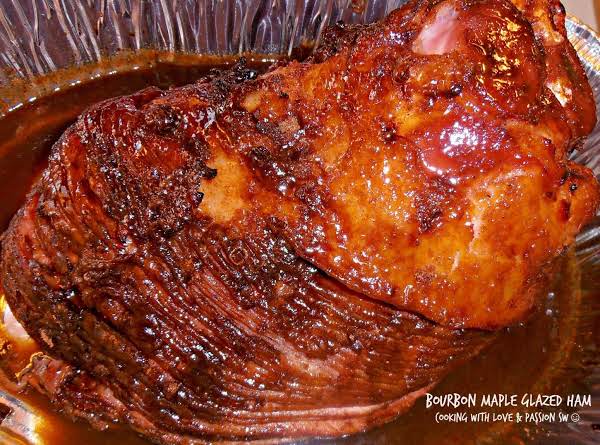 Bourbon Maple Glazed Ham – Perfect for any holiday table!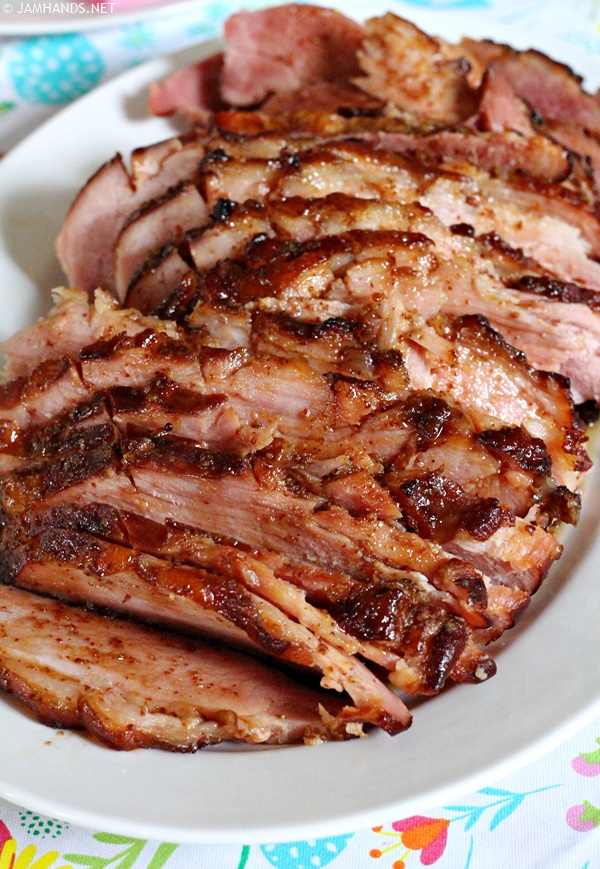 Dr. Pepper Ham – The glaze for this delicious ham uses traditional ingredients, like cloves, brown sugar and spicy brown mustard but adds in a can of Dr. Pepper for an interesting and tasty flavor.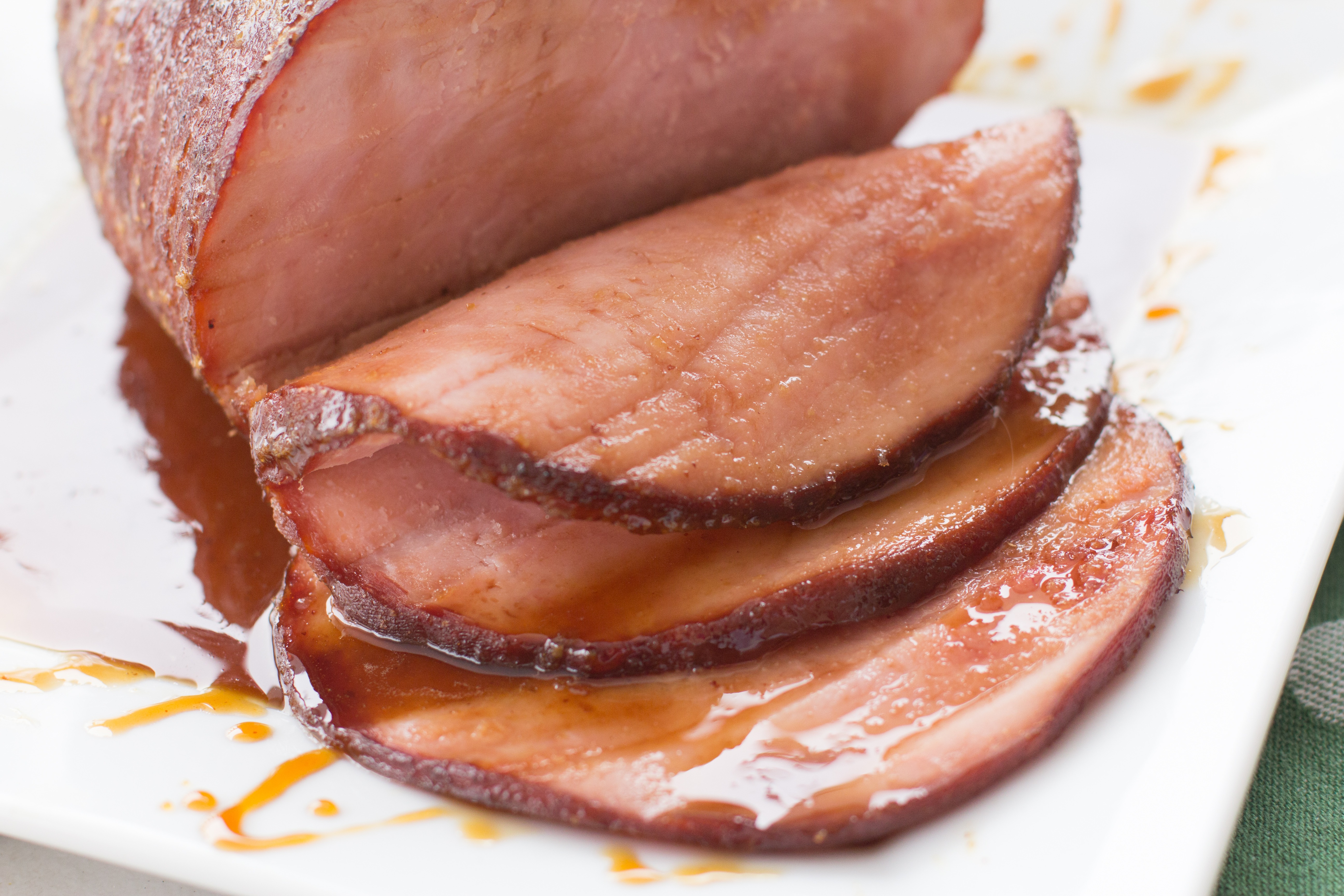 Coca Cola Glazed Ham – If you are looking for a new twist to your holiday ham, you might want to give this one a try. Three ingredients are all it takes to make this delicious Cola Glazed Holiday Ham.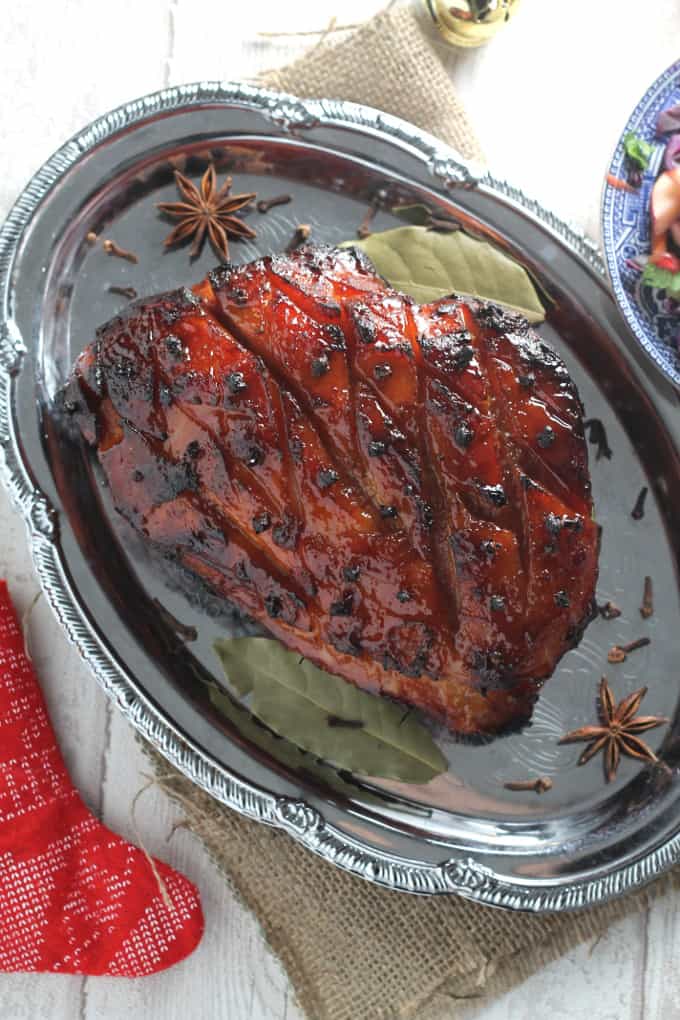 Easy Slow Cooker Holiday Ham – The easiest slow cooker Christmas ham or gammon, lightly spiced and served with a refreshing red cabbage salad!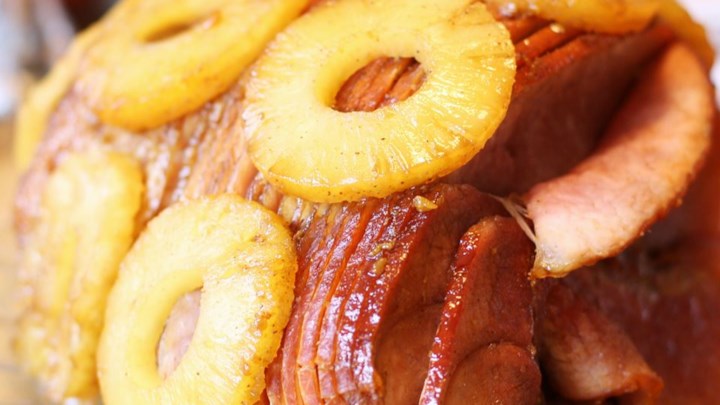 Tangy Honey Glazed Ham – Best part of this recipe? If you have any glaze left over, you can add it to the pan drippings with a little flour or cornstarch and make a nice sauce to accompany the meat.
Awesome Ham Recipes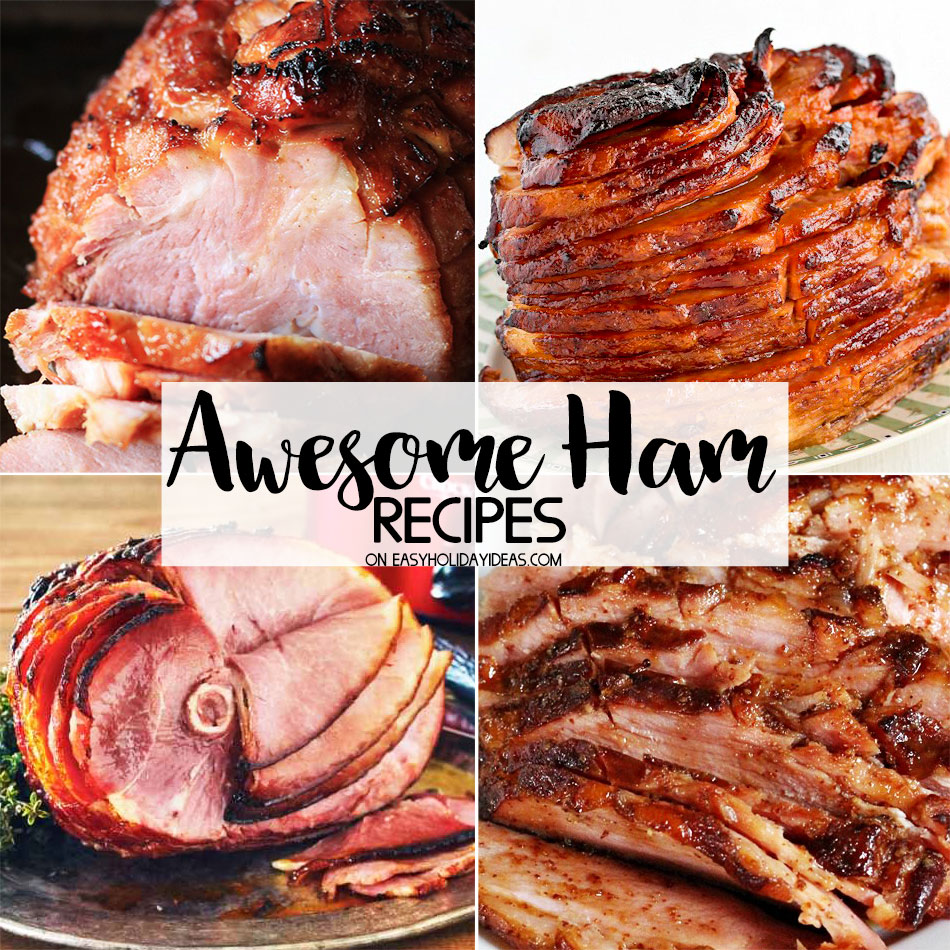 These are sure to make any celebration positively delicious!!