Best Foil Packet Recipes that are perfect for outdoor grilling, camping or even baking in the oven on cold winter days. They make for some scrumptious meals & super easy clean up too.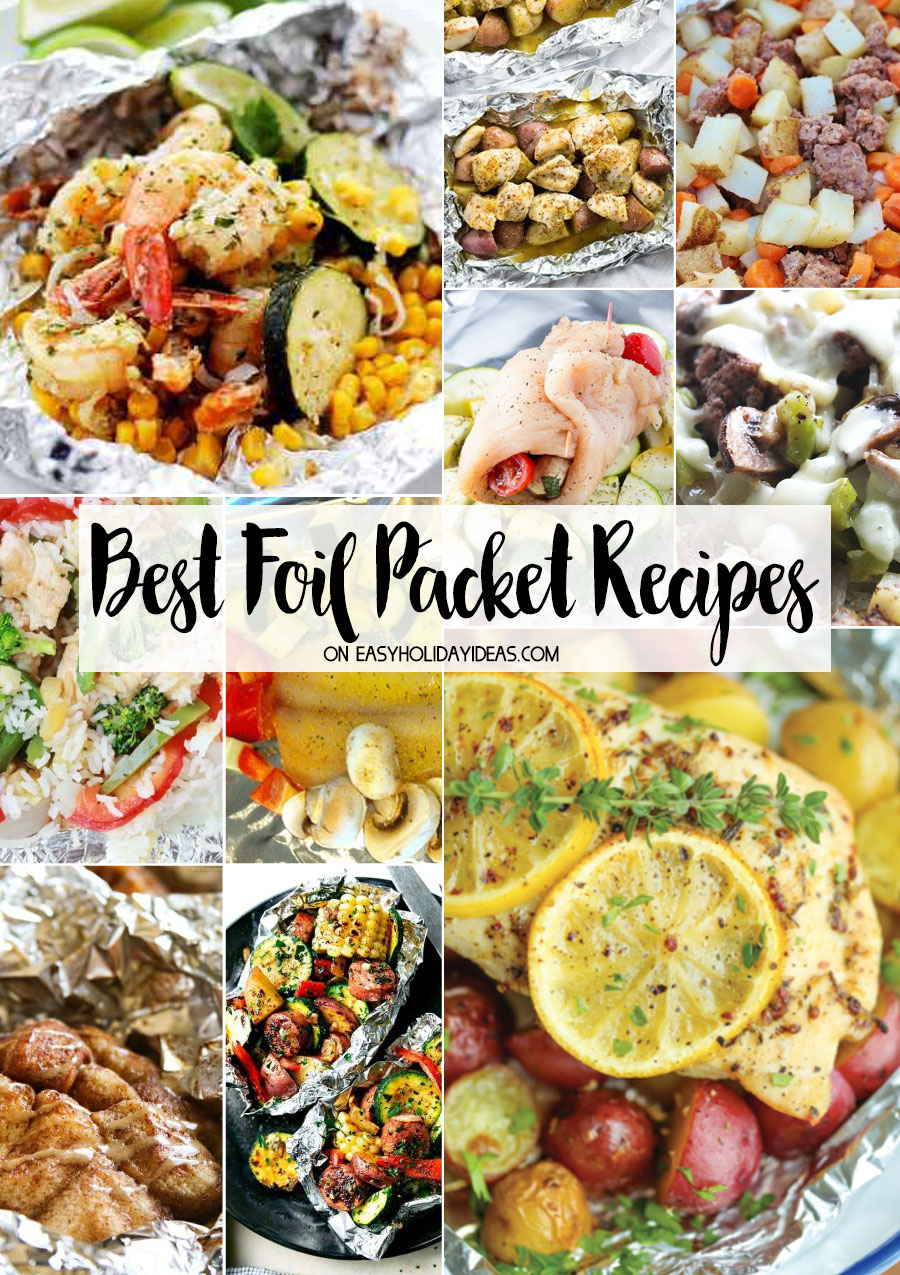 10 Easy Foil Packet Meals that the family will enjoy, with virtually zero clean-up!
You gotta love foil dinners because they are cheap, easy to make, and packed with flavor! Foil pack dinners have quick prep times and very little cleanup, making them perfect for busy nights!
Check out these foil packet recipes that could change the way you look at preparing and enjoying your meals. No more mess, no more washing the dishes, and no more sweat with foil packet recipes!
Foil Packet Recipes for Camping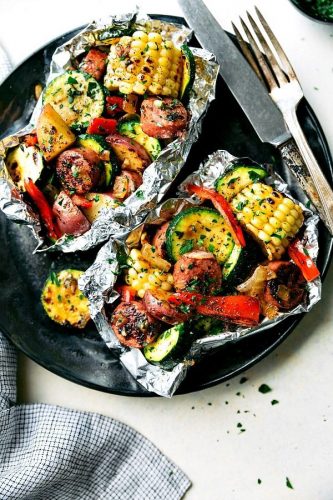 Sausage and Veggies Packet -These delicious and easy tin foil packets are so quick to assemble! They are packed with sausage, tons of veggies, and the best seasoning mix.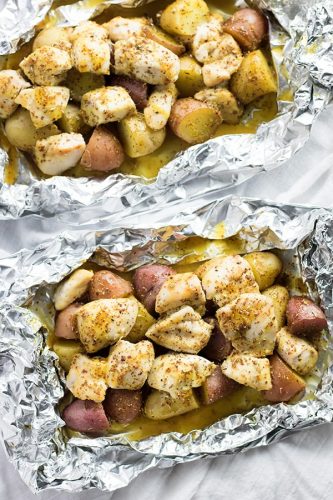 Honey Mustard Chicken and Potatoes – Juicy chicken and potatoes are cooked inside of foil packets with an easy and flavorful honey mustard sauce!  This recipe is perfect for the oven or the grill.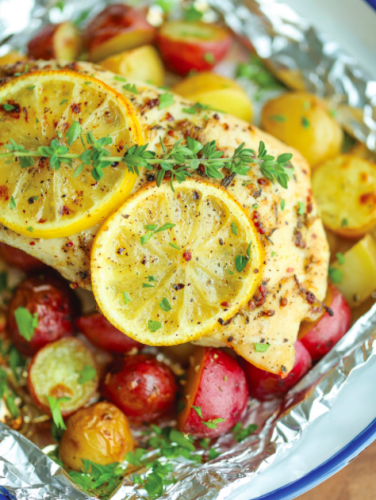 Lemon Chicken and Potatoes – The most amazingly moist and tender chicken breasts cooked in foil packets – so easy and packed with tons of flavor!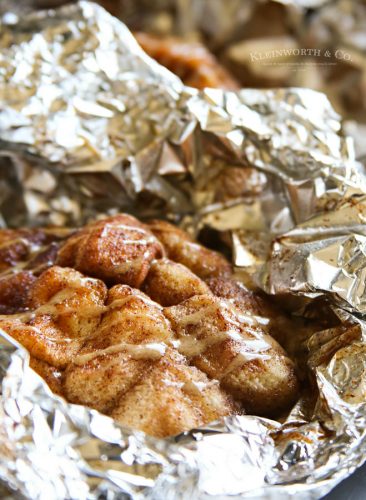 Campfire Cappuccino Monkey Bread – A yummy breakfast bread coated in cinnamon, sugar & Salted Caramel Cappuccino mix, baked in tin foil over a campfire.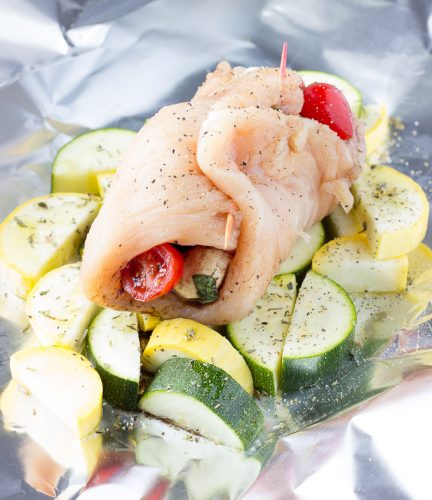 Caprese Stuffed Chicken – These can be cooked in the oven, on the grill, or even over a campfire.  They're chicken breasts stuffed with tomato, basil, mozzarella cheese, and balsamic vinegar; placed on top of seasoned veggies, and wrapped up in foil packets.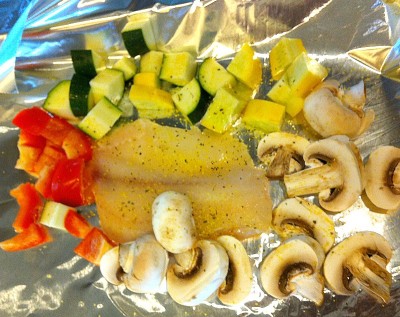 Lemon Herbed Tilapia and Veggies – Love the ease of tin foil dinners when you're camping?  Why not bring tin foil dinners from the campground to your oven – and this Tilapia meal is perfect!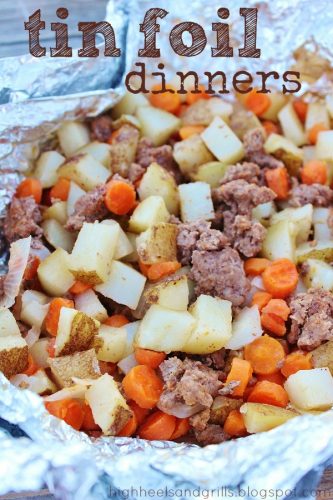 Beef and Carrots  –  Put these together, wrapped up in foil? You get a juicy mix of meat and veggies that don't lose an ounce of deliciousness.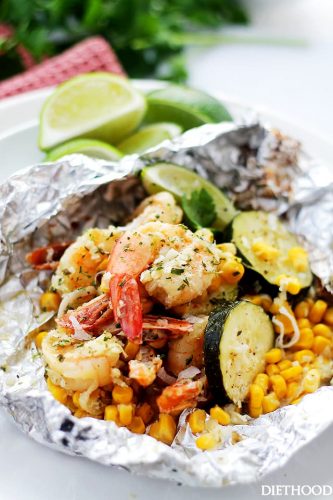 Coconut Lime Shrimp and Veggies – Corn, zucchini and coconut-lime marinated shrimp grilled in foil-packets makes for one easy, delicious, 30-minute summer dinner!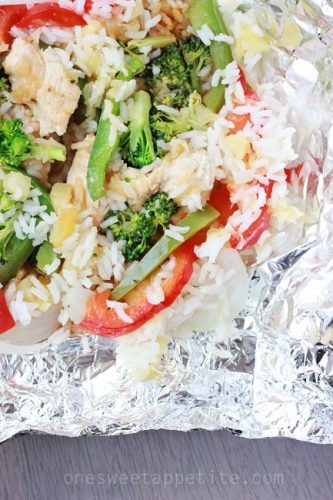 Hawaiian Chicken Stack – These Hawaiian chicken stack tin foil dinners are so fun to put together, but aren't most tin foil meals that way?!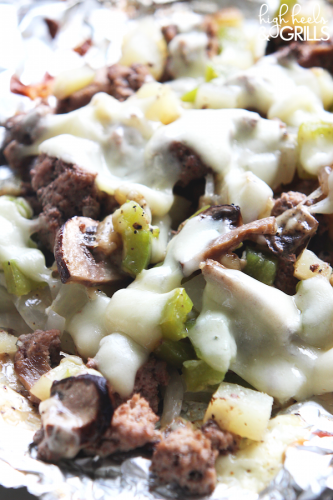 Philly Cheesesteak – Beef, green peppers, onions, mushrooms, provolone, salt, and pepper, wrapped up in an easily made tin foil packet.
Best Foil Packet Recipes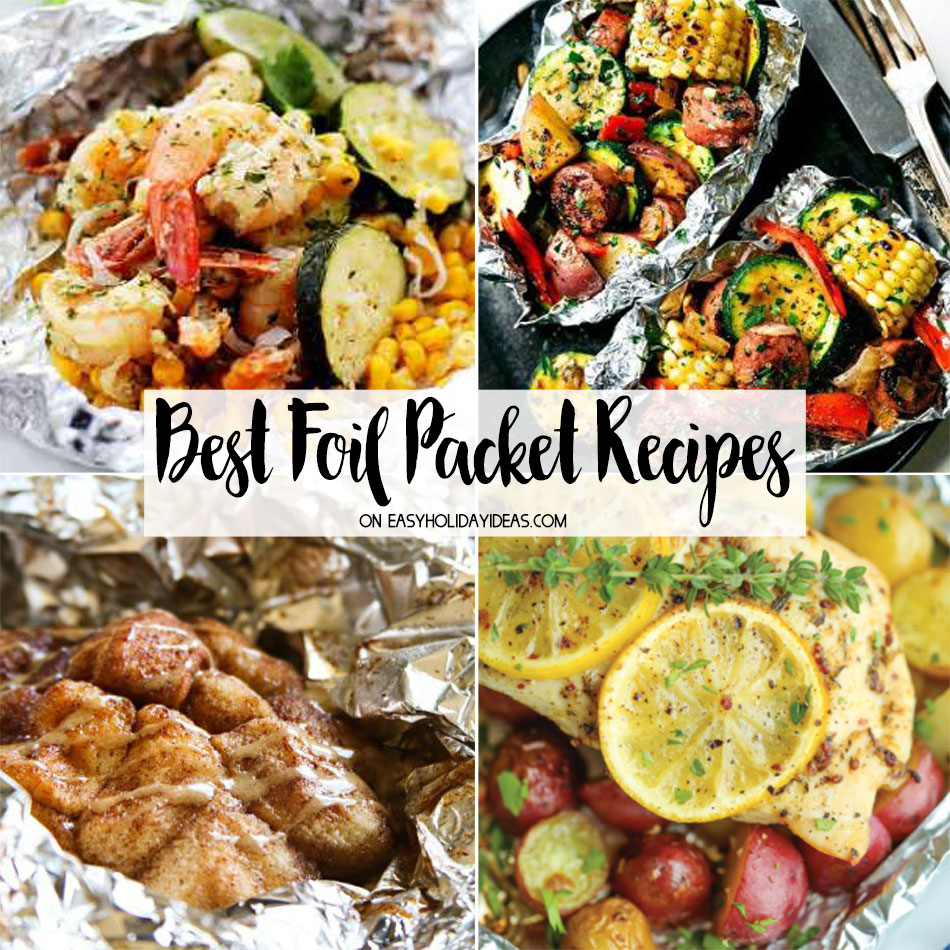 Delicious meals that are not only easy to make but easy to clean up too- these are GREAT!