Best Hot Dog Recipes to kick off your grilling season with a BANG! From Philly Cheesesteak Hot Dog to Korean Slaw Dogs & more – these will surely change the way you think about franks.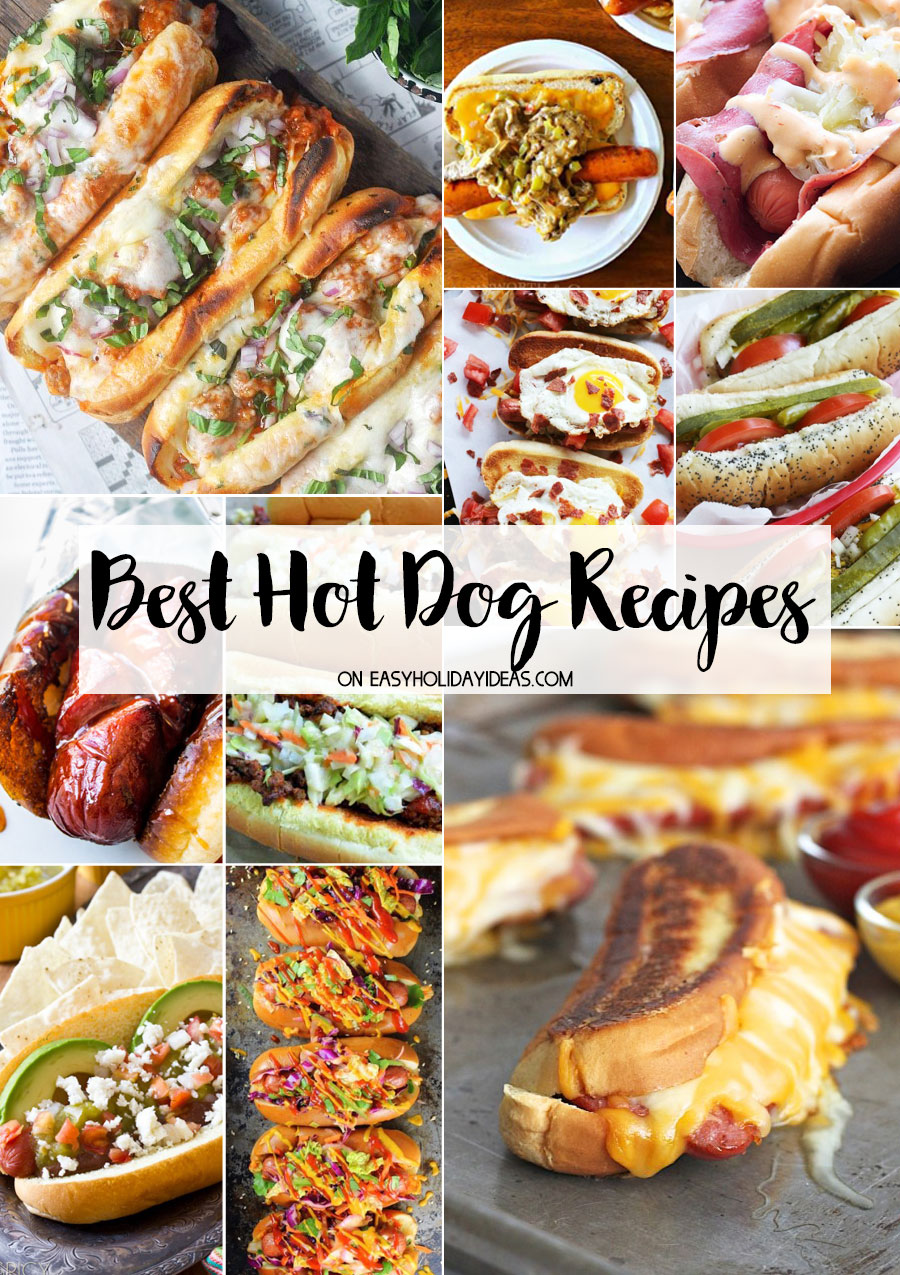 WHETHER YOU GRILL 'EM, BOIL 'EM, OR FRY 'EM, HOT DOGS ARE A FAMILY-FRIENDLY MEAL THAT IS A STAPLE IN AMERICAN HOMES. THESE ARE THE BEST HOT DOG RECIPES & WILL TAKE YOUR LOVE OF HOT DOGS TO A WHOLE NEW LEVEL!
Quick & Easy Hot Dog Recipes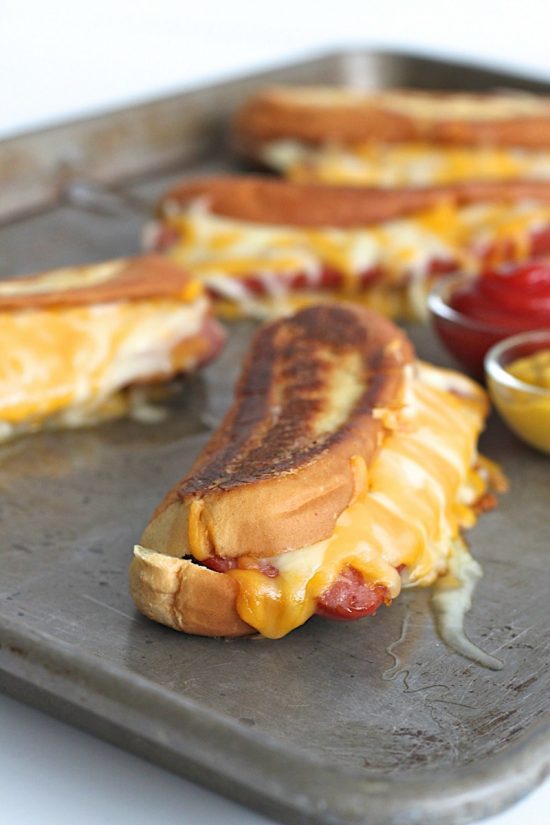 Grilled Cheese Hot Dogs are a brilliant combination of two classics: grilled cheese and hot dogs! A buttery crisp hot dog bun filled with lots of melted cheese and a juicy grilled hot dog. Why choose when you can have both?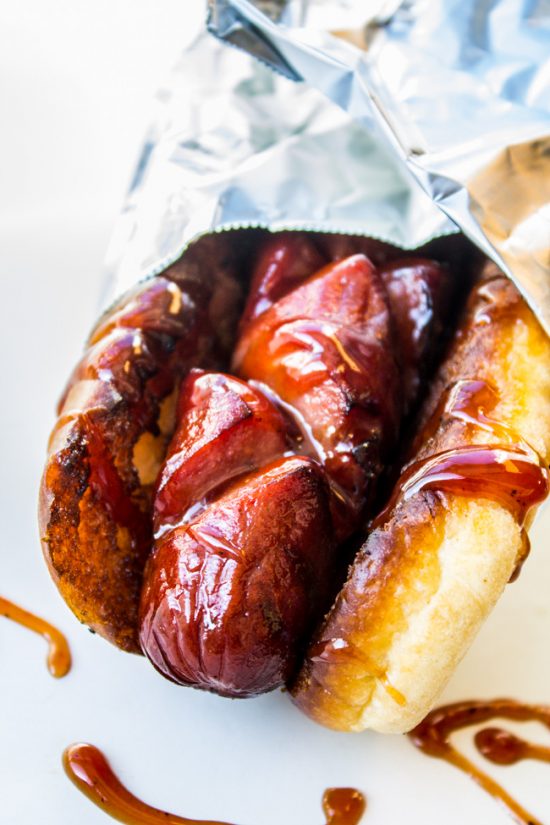 Three things make this The Best Hot Dog You Will Ever Eat: A quality bun, diagonal cuts before grilling, and the Special Sauce. It's so easy, you will be making this all summer!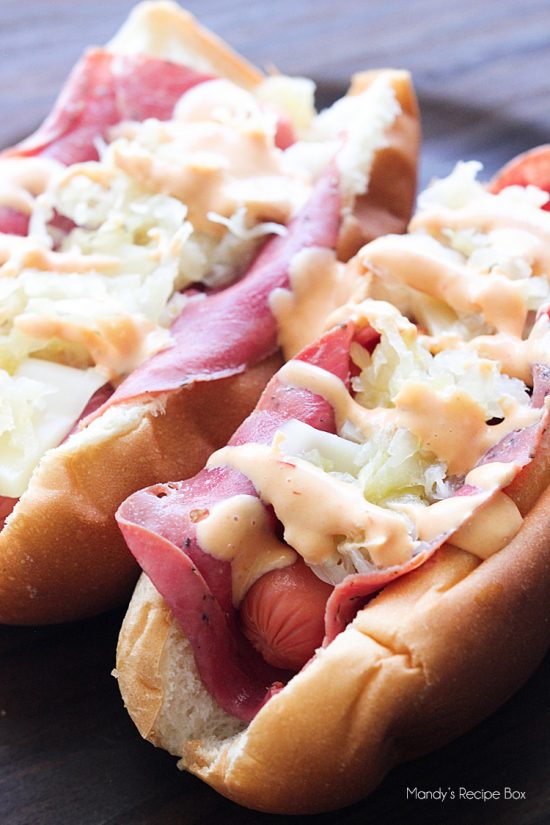 If you're looking for a spin on the classic hot dog, you're in luck. This Reuben Hot Dog recipe will make your grilling game on point!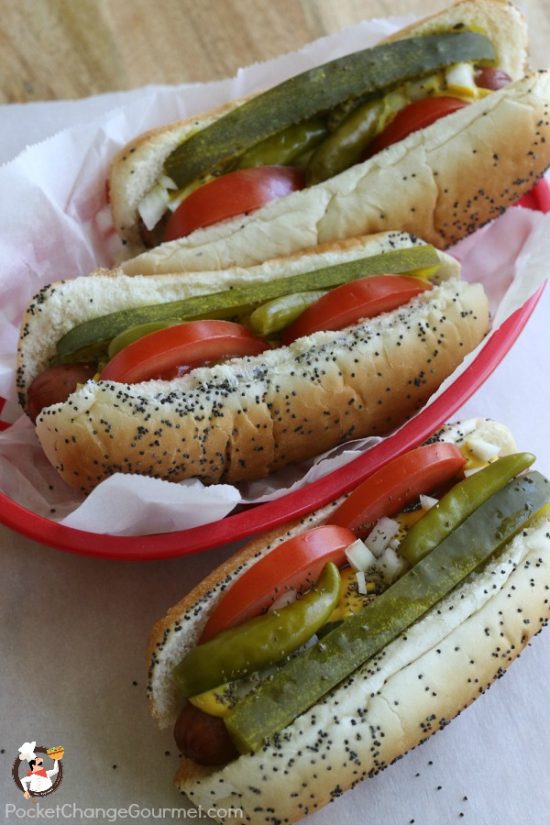 Whether you live in Chicago or not, this Chicago-Style Hot Dog Recipe is sure to please! Piled high with flavorful toppings, there's nothing like a good hot dog recipe!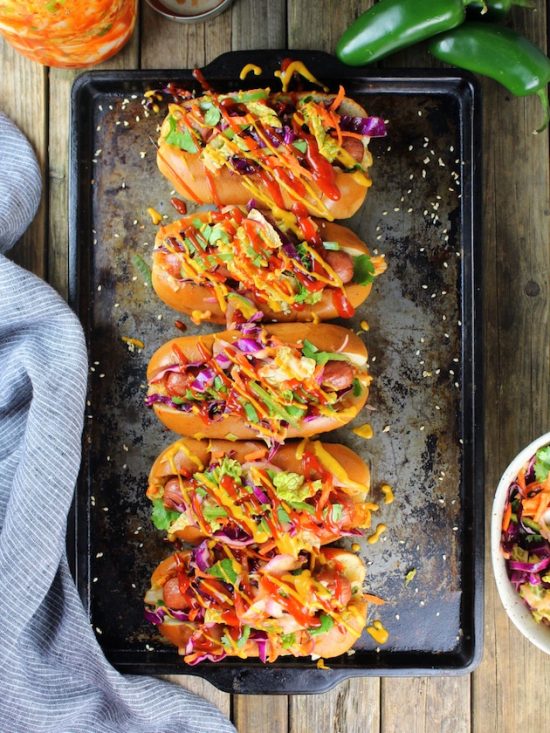 Korean Slaw Dog Recipe: all-beef hot dogs loaded with Korean BBQ sauces, spicy kimchi, & sweet/tangy slaw, topped with kickin' ketchup & mustard. Such an amazing recipe you MUST check out!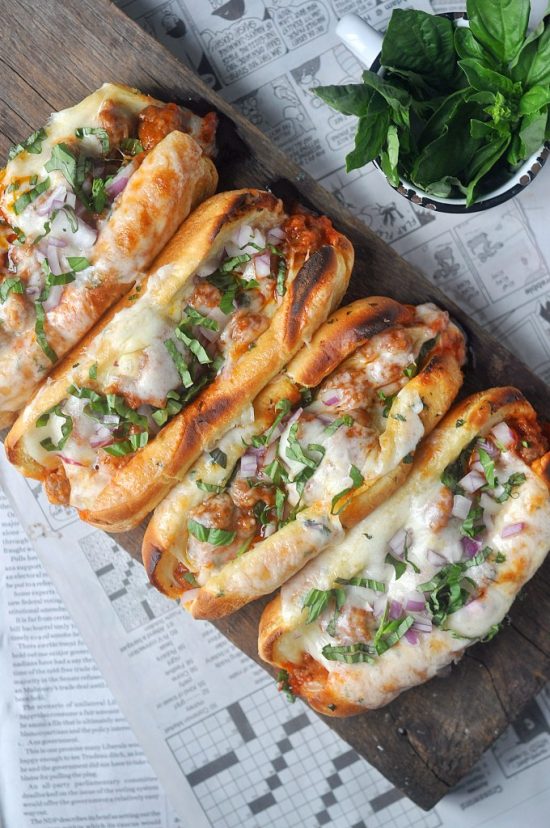 These garlicky, cheesy, Italian Sausage Sandwiches will easily win over the pickiest of eaters. These are loaded with hot Italian sausage, spicy tomato sauce, tons of cheese and garlic butter in a toasted bun to make the ultimate game day food!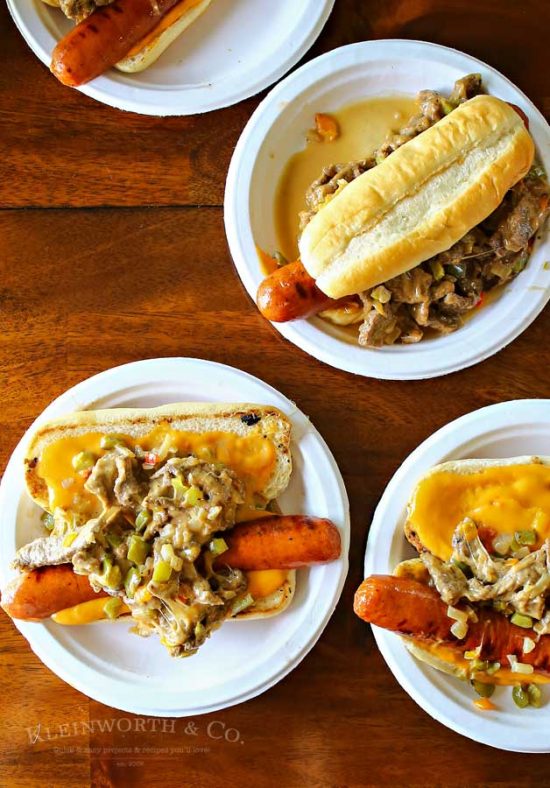 The Philly Cheesesteak Hot Dog is a twist on two iconic food recipes. Combining grilled hot dogs & the best philly cheesesteak recipe is over the top amazing!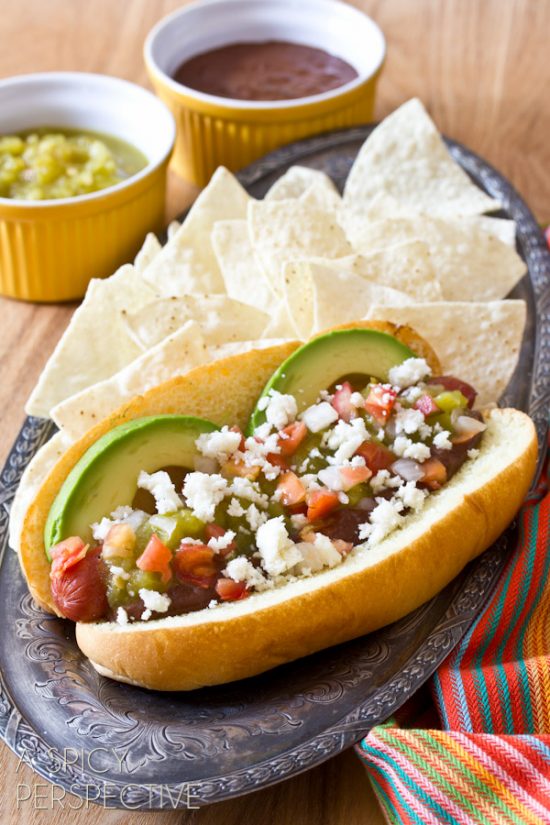 This Green Chile Mole Hot Dog Recipe will make you say OLE! Plus a quick and easy mole recipe that gives these Mexican style hot dogs serious wow-factor.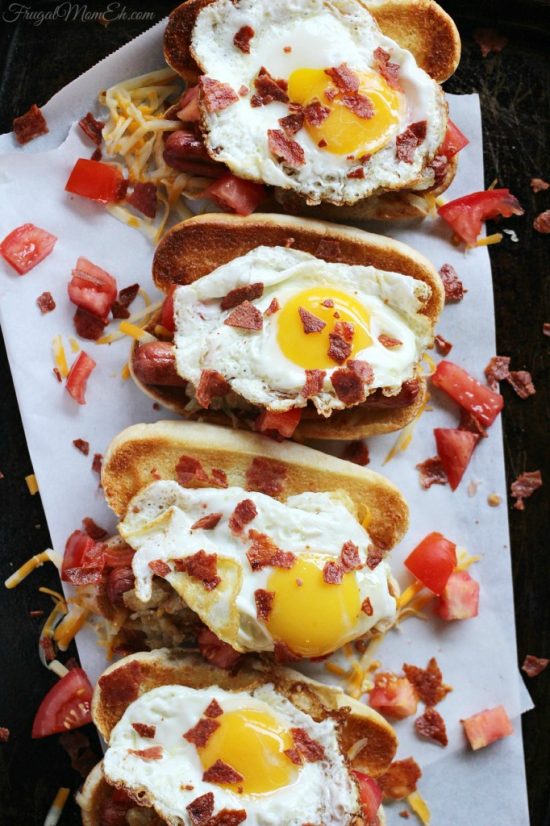 This Breakfast Dog is perfect for basically any time of day. Dinner, lunch, brunch and yes, breakfast too!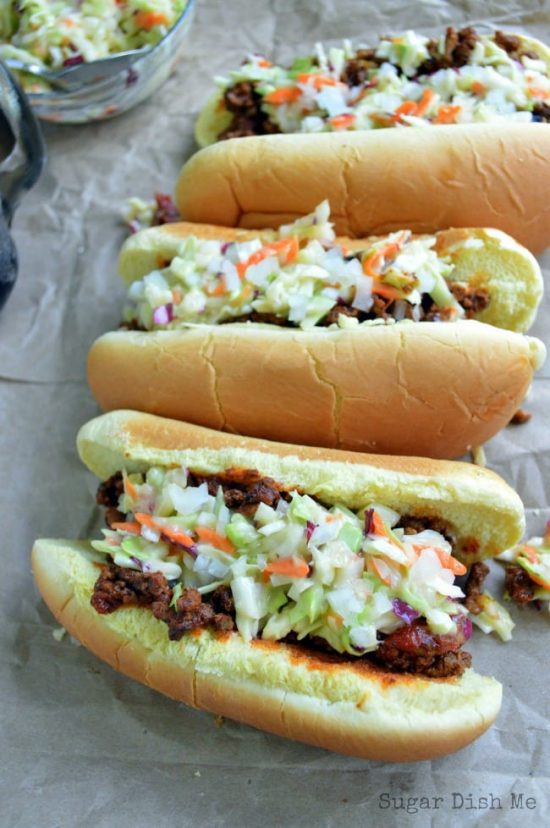 Carolina Style Hot Dogs are covered in a beefy chili, creamy homemade cole slaw, and onions. Ketchup and mustard are optional. Serve these at your next backyard BBQ for a crowd-pleasing win!
Best Hot Dog Recipes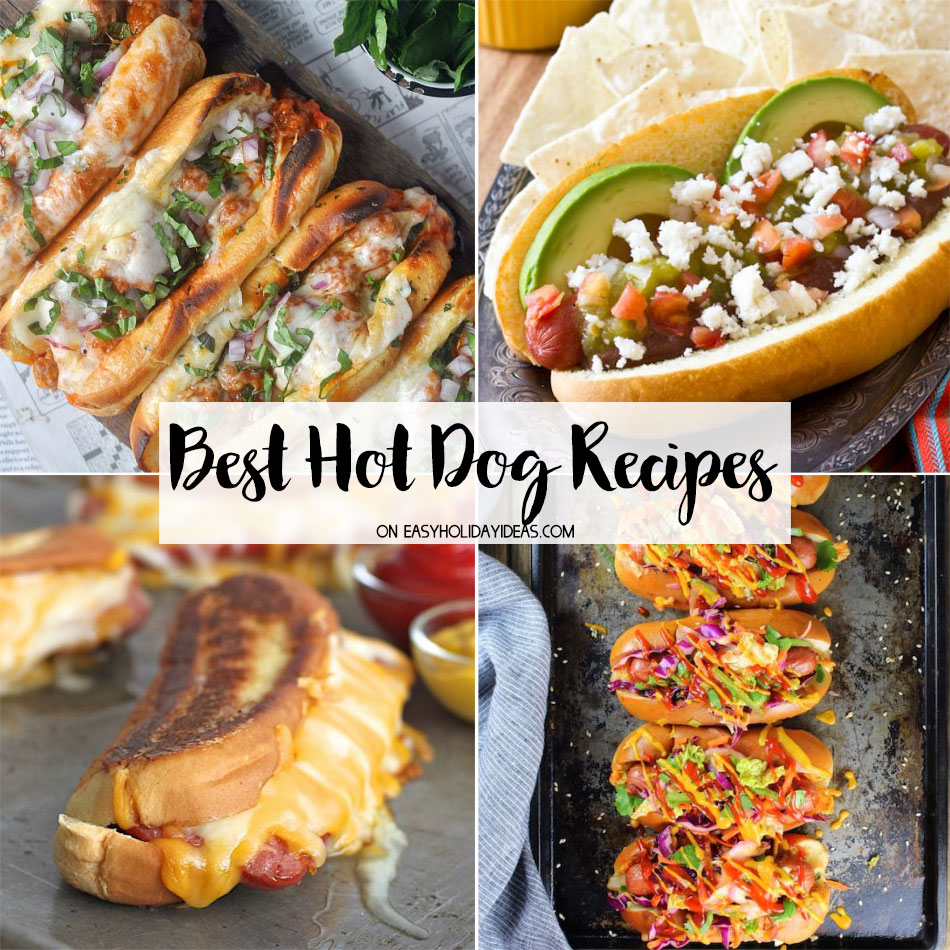 These will surely make your summer grilling phenomenal!