Super Fun Funfetti Recipes to make you HAPPY. Those colorful sprinkles are a favorite on anything! With Funfetti- you can make any day a celebration, no holiday or birthday required. Check out these awesome funfetti ideas!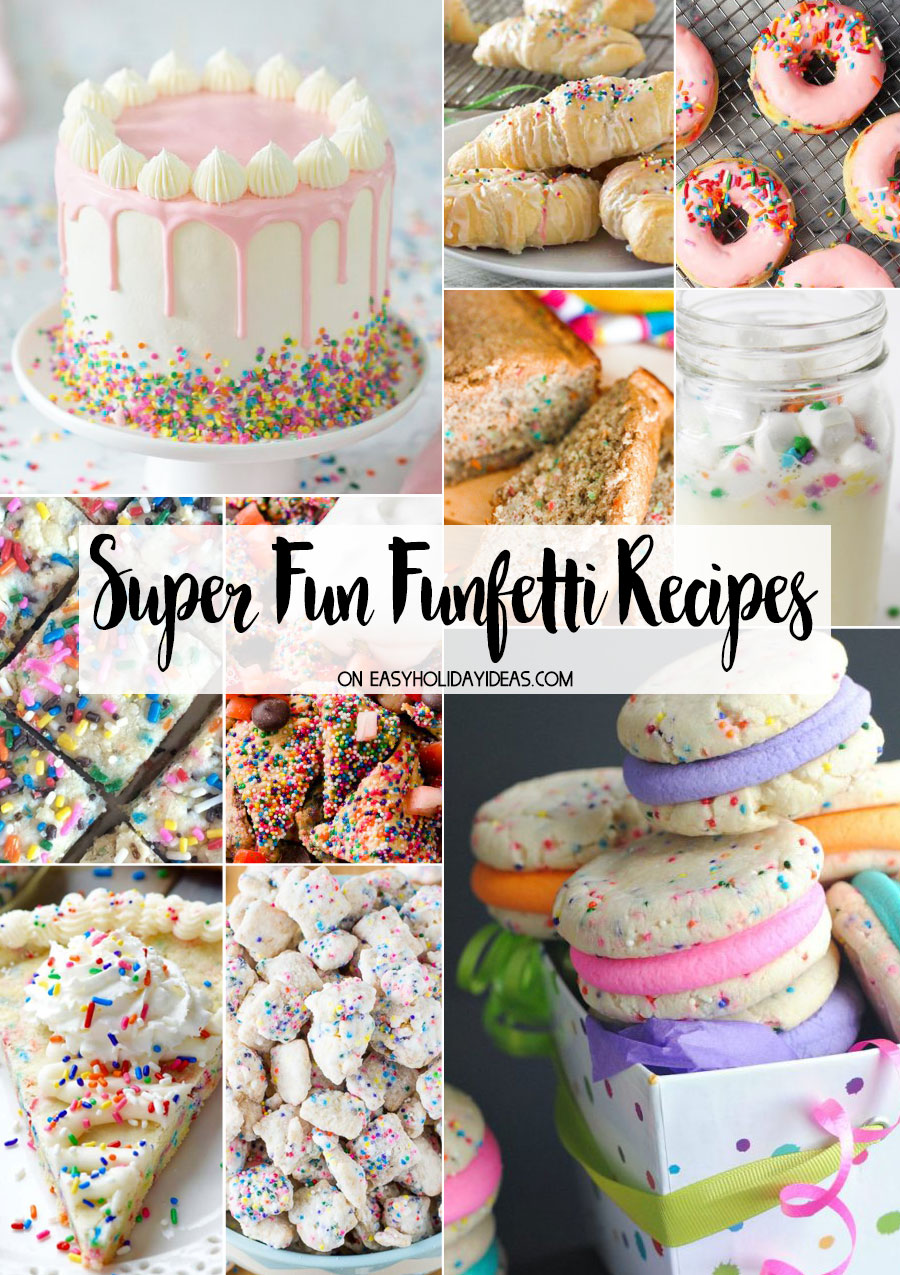 FUNFETTI RECIPES for all of you who love cake batter and funfetti and sprinkles!
Funfetti recipes that taste like cake batter. Make one or 10 today!
What's your favorite way to eat funfetti?
Funfetti Recipes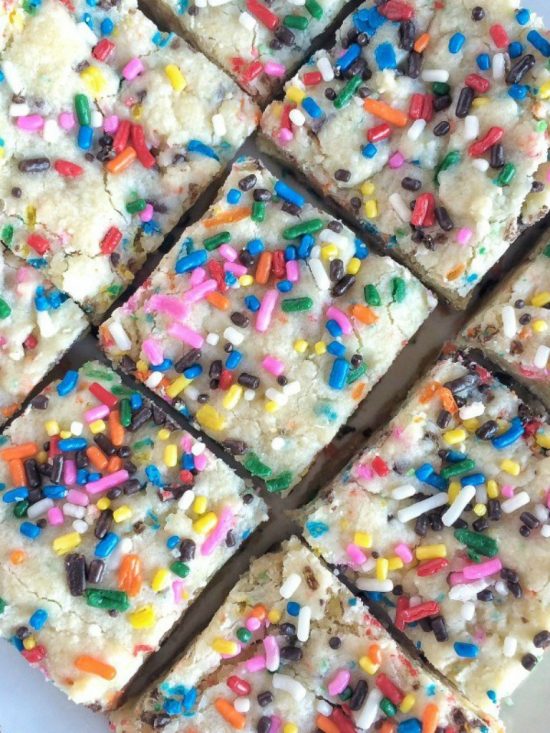 Soft, super sweet, white chocolate, funfetti cake mix, and a healthy dose sprinkles make these Funfetti Gooey Cake Bars a big hit! They are only 6 ingredients and super simple to make too.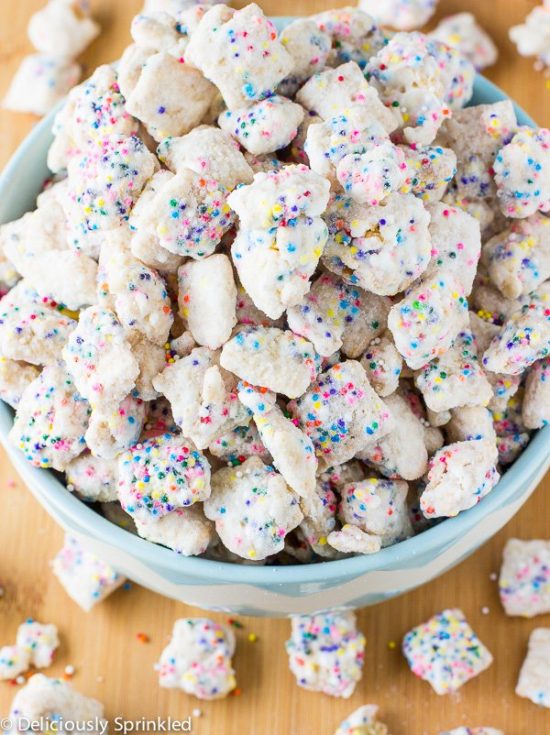 This Sugar Cookie Puppy Chow is a delicious, easy to make snack that everyone will love.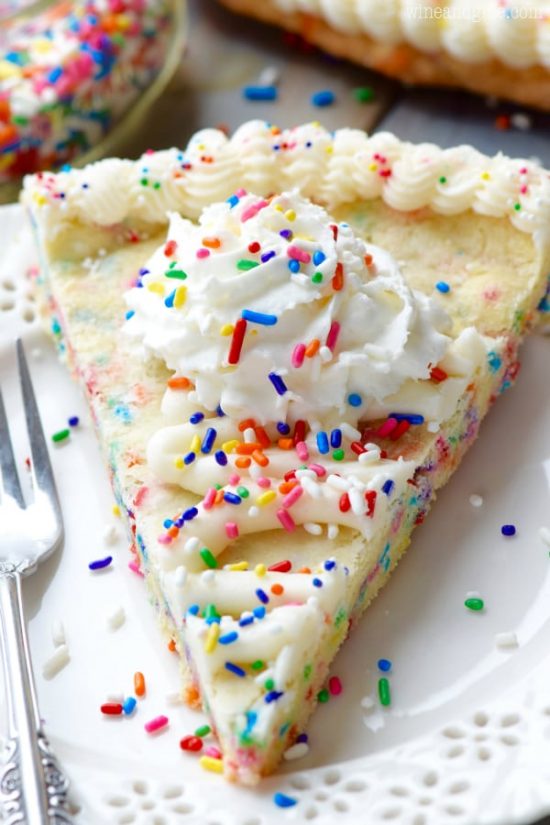 This Funfetti Cookie Cake is the perfect mixture of cake and cookie taste.  Super easy to make, it's perfect for your next birthday party!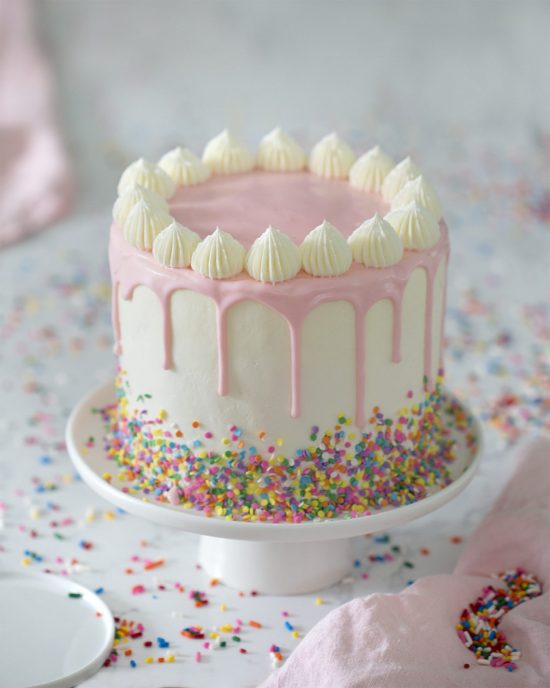 Funfetti Cake that is maybe the cutest birthday cake ever!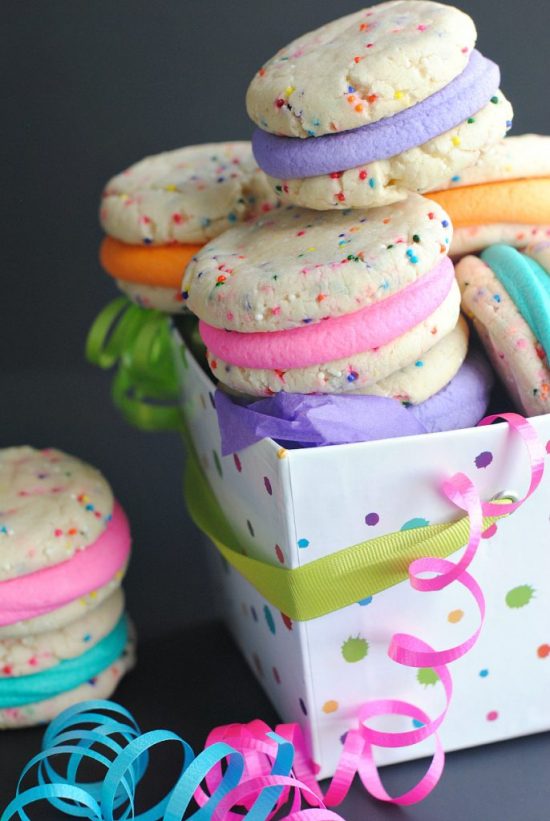 These easy Funfetti Whoopie Pies are made from a cake mix and super simple to make but they taste amazing. Bright and colorful, these whoopie pies are sandwiched with buttercream frosting and are a fun dessert!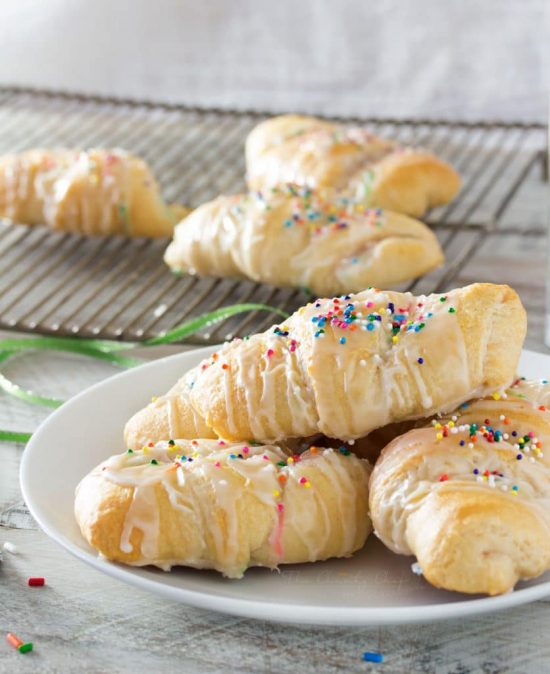 Buttery crescent rolls filled with a funfetti cream cheese spread make these Funfetti Crescents a one of a kind dessert that is super easy to make, and FUN!  Rich, buttery, sweet, colorful, and perfect for getting your kids into the kitchen to help!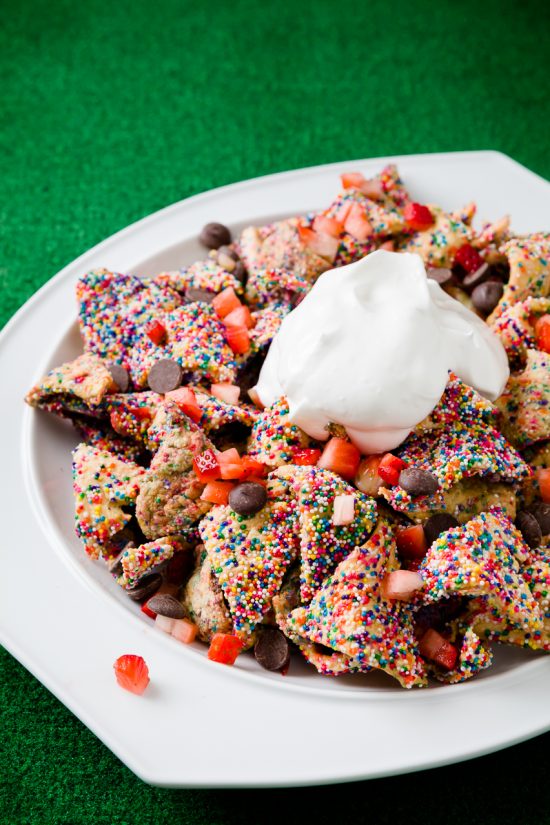 Loaded Funfetti Dessert Nachos may be the Super Bowl dessert of all Super Bowl desserts!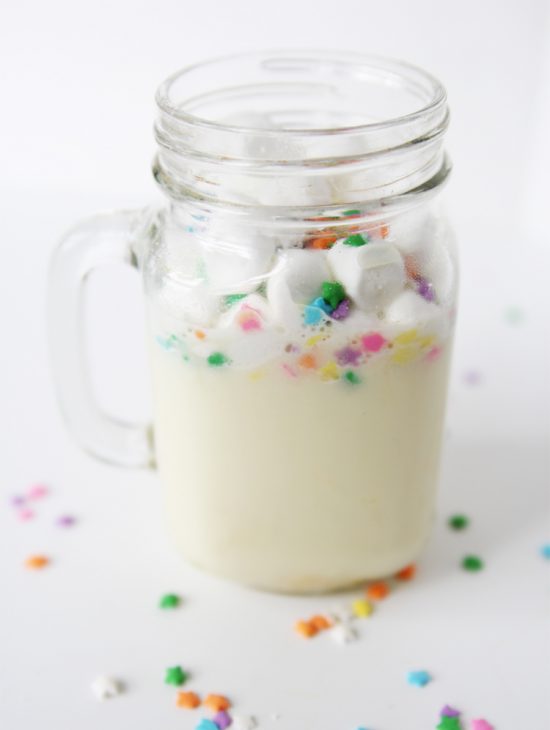 Crazy Funfetti Cake Hot Chocolate Mix is pretty much the cutest thing ever and is an over the top decadent homemade hot chocolate that pretty much no one will be able to resist!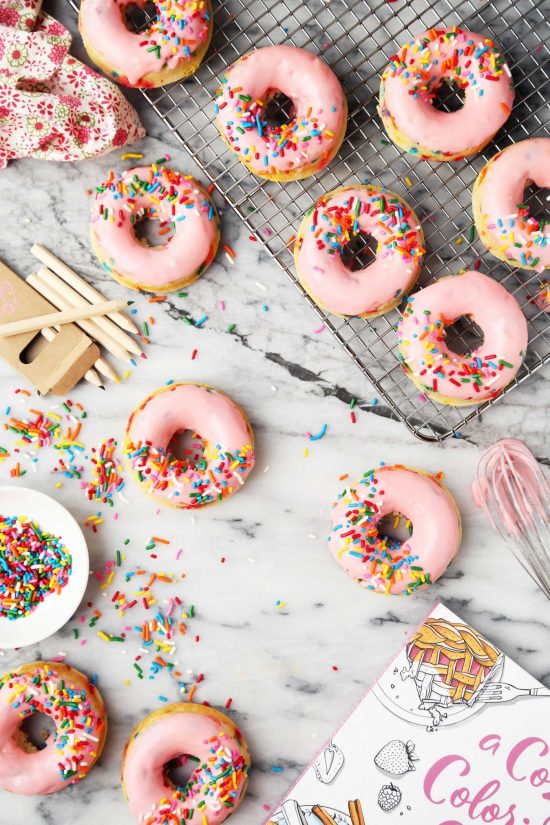 Baked Funfetti Doughnuts are always a yes, and since these are baked and also funfetti flavored, I think that makes them the ultimate weekend treat.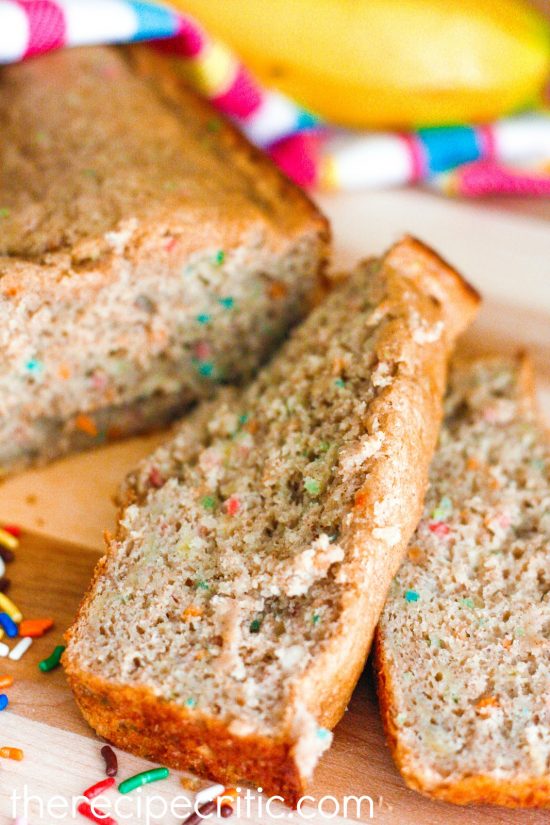 This Funfetti Banana Bread is easy to throw together with just a few ingredients!
Super Fun Funfetti Recipes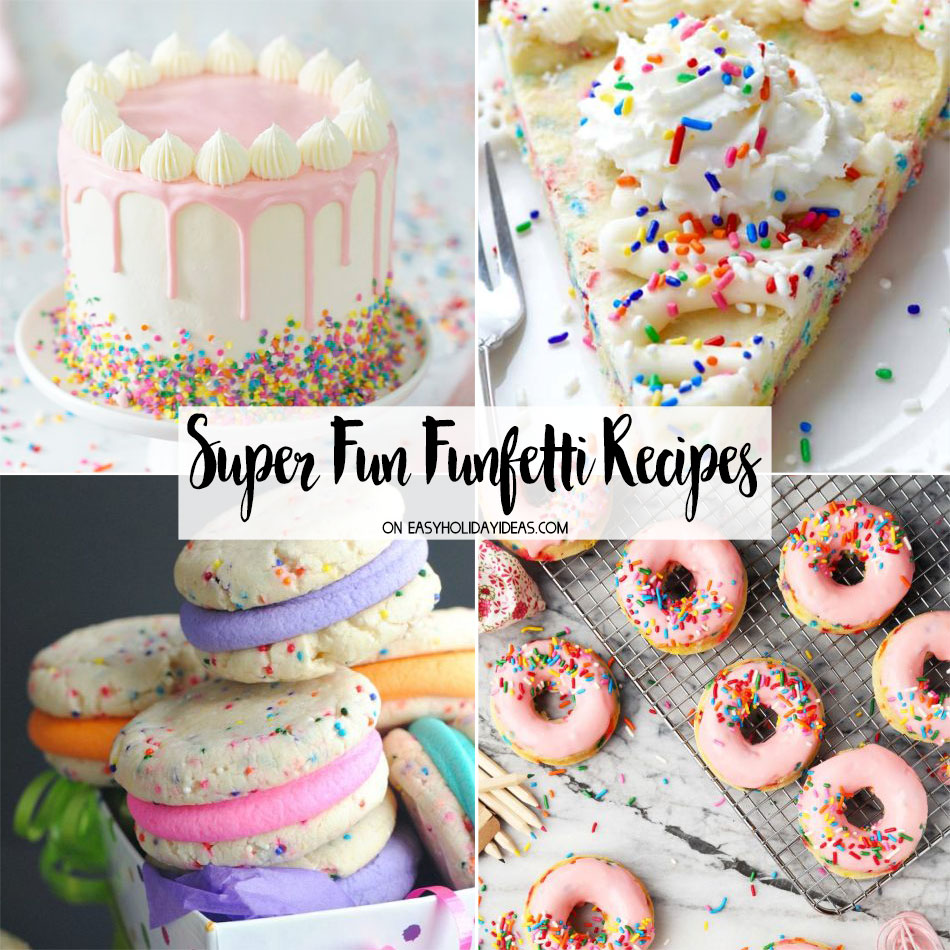 These are sure to make any celebration the best ever!