We found the Most Amazing Pancake Recipes that are sure to kick your day off in the right direction. If you love something light but sweet or an absolutely sinful tall stack – there are perfect pancakes for everyone here.
Do you like to start your day off with something delectable? We do too! One thing that tops the list for morning goodies, PANCAKES! We found the Most Amazing Pancake Recipes that are sure to start your day off happy.
We have light & fluffy traditional pancake recipes, Dutch babies topped with fruit, Swedish Pancakes (also called crepes) & so much more. You will definitely want to try them all. If you love something a little sweet or an over the top tall stack of goodness, smothered in everything- there are perfect pancakes for everyone here.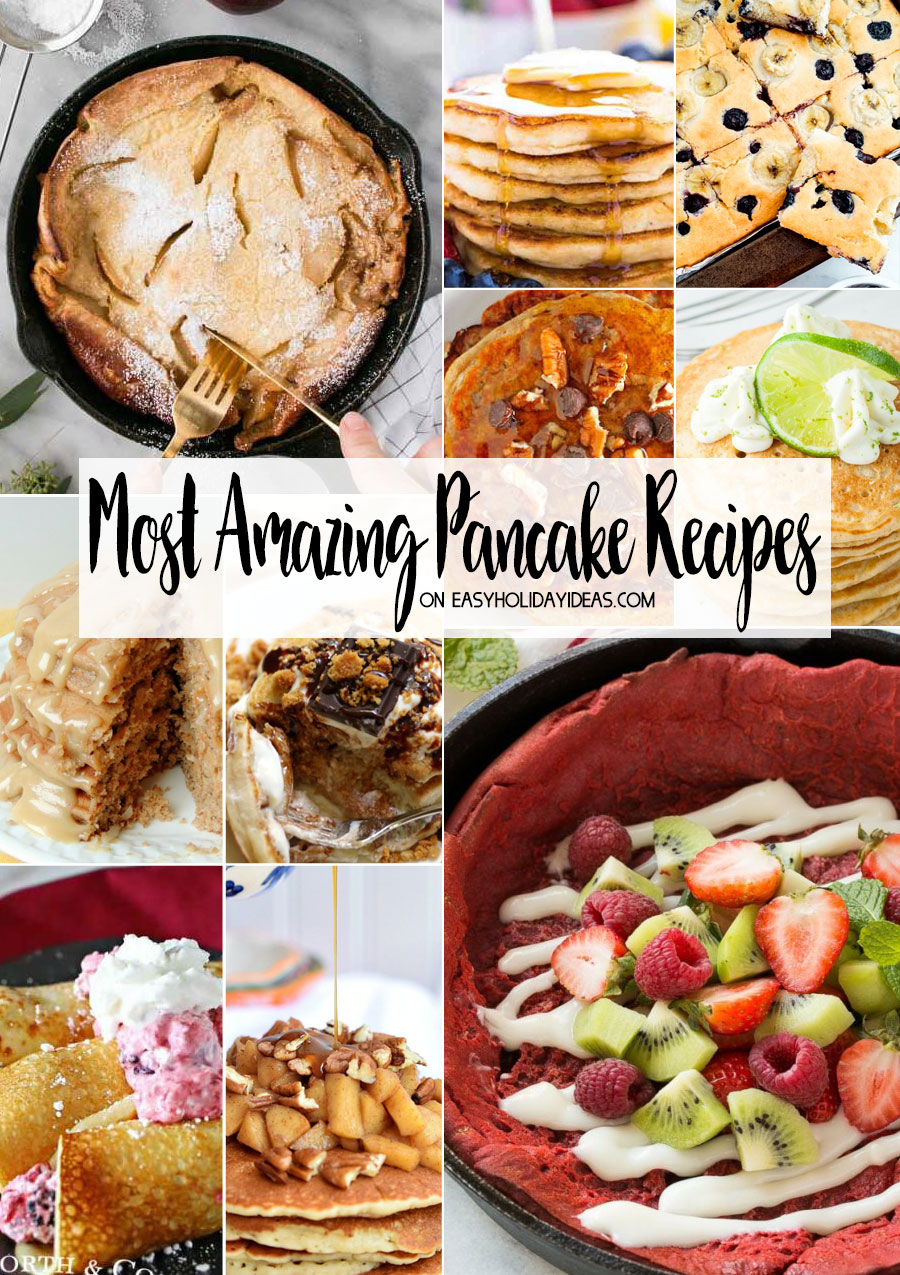 Pancakes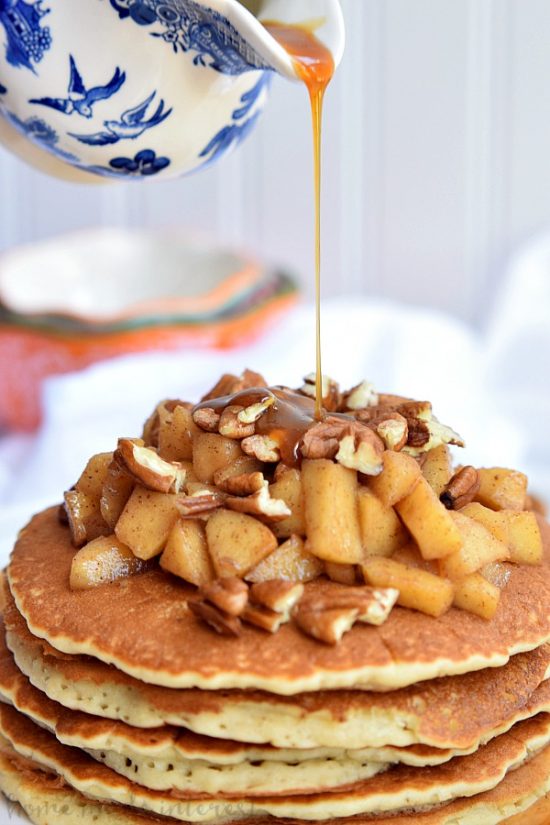 These Caramel Apple Pecan Pancakes are a fall breakfast recipe made with light and fluffy pancakes topped with caramel sauce, baked apples, and pecans.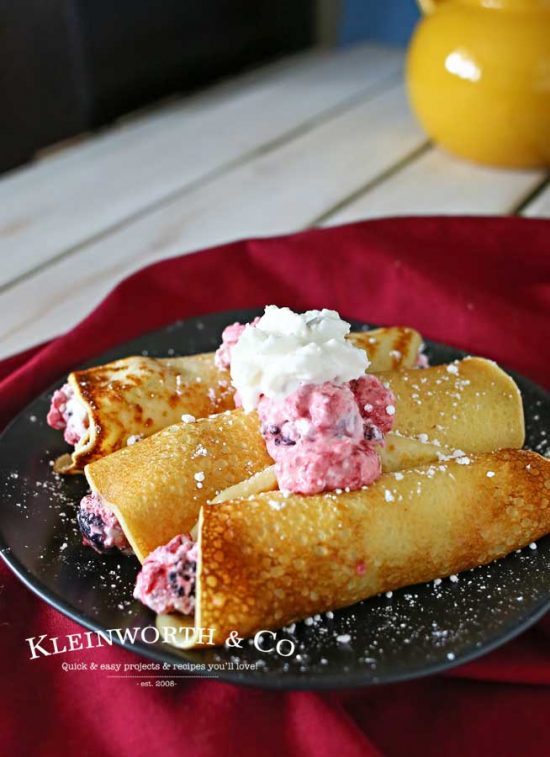 Don't miss these easy Swedish Pancakes are a cross between a pancake & a crepe. Buttery & delicious, perfect when paired with whipped cream & berries.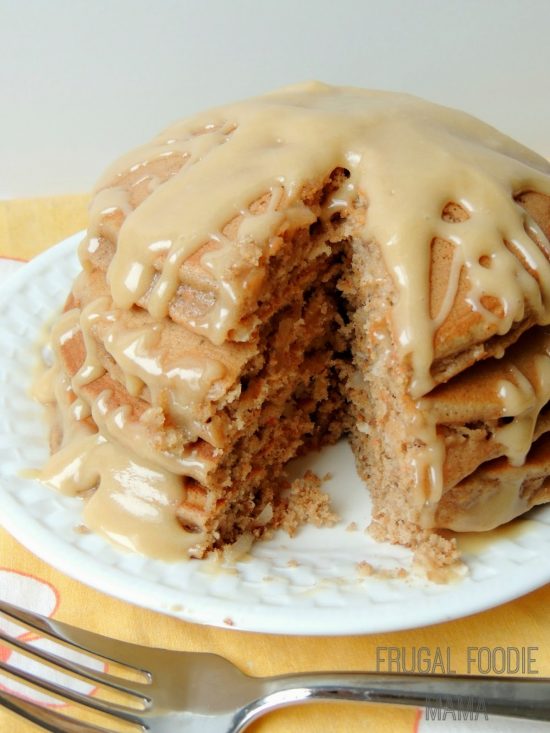 These Carrot Cake Pancakes come together super quick with the help of a boxed mix, leaving you plenty of time to whip up the decadent Biscoff cream cheese glaze to pour over top of these.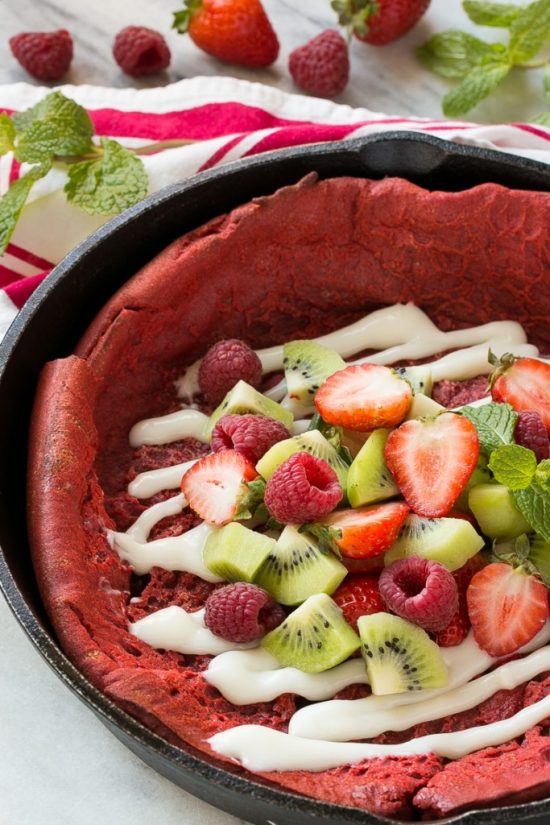 This giant Red Velvet Puffed Pancake bakes up in the oven and is topped with a cream cheese glaze and fresh fruit. It's a breakfast delight that will brighten up any morning!
Most Amazing Pancake Recipes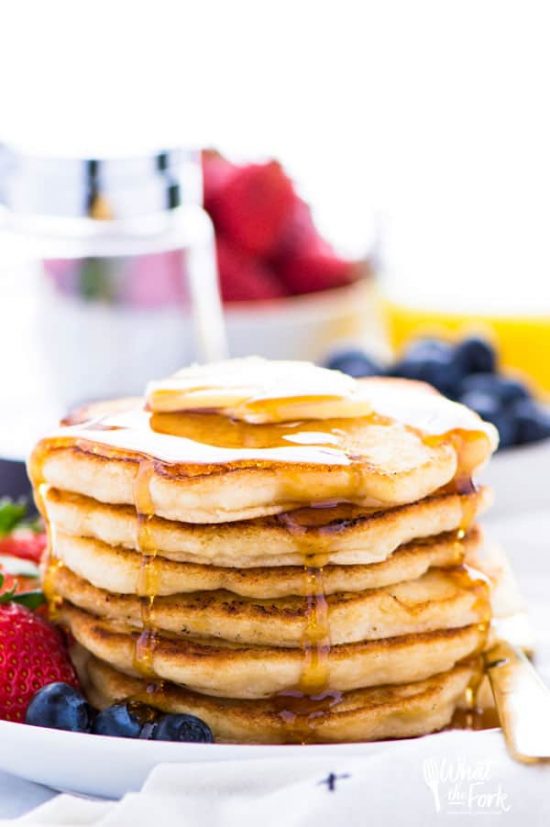 Gluten Free Pancakes are a staple recipe for every gluten-free kitchen. They're super easy to make, freeze well, and can be made dairy free too!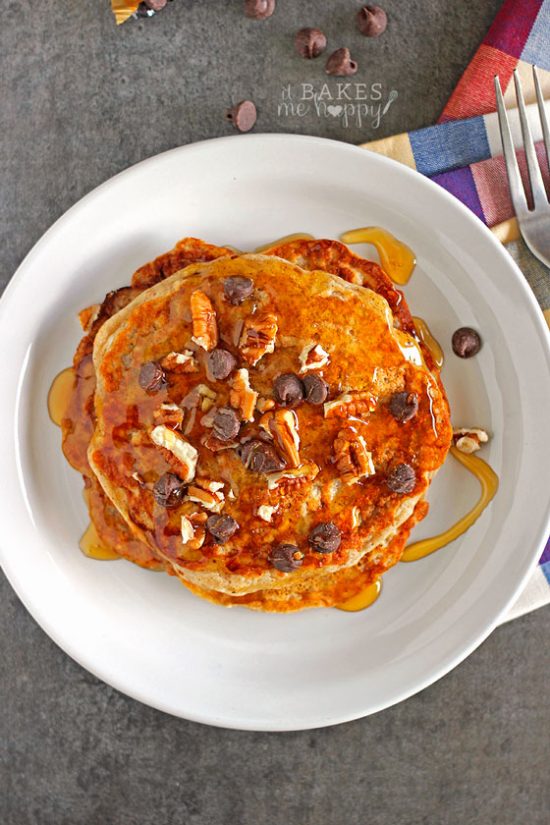 Enjoy the classic cookie in breakfast form with these Oatmeal Cookie Pancakes, loaded with oats, chocolate chips and pecans.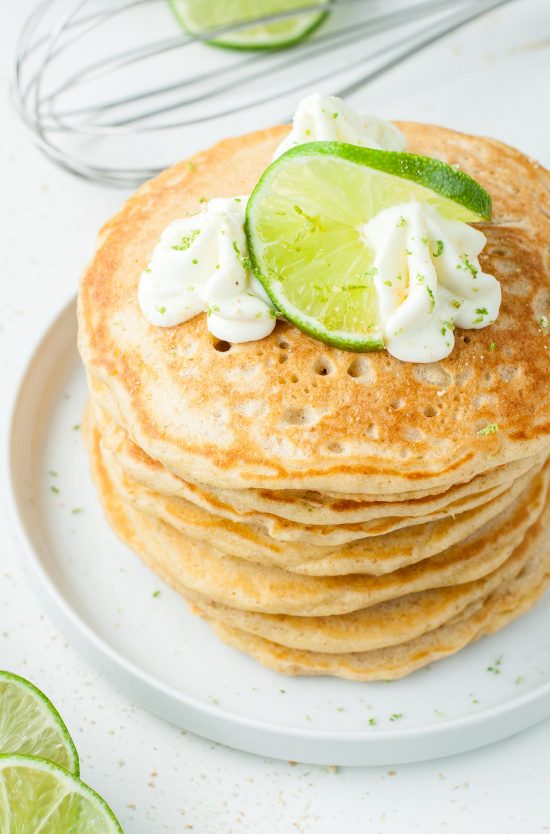 Ultra fluffy and bursting with flavor, these tasty Key Lime Pie Pancakes are a tasty dessert-breakfast fusion guaranteed to jumpstart your day!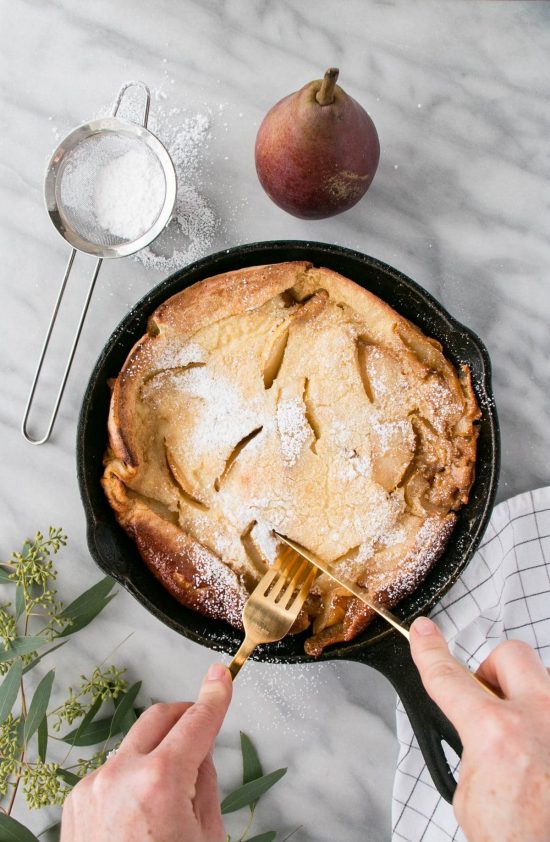 Vanilla Bourbon Pear Baby Dutch Pancake is a dreamy brunch dish. Light and fluffy pancake with layers of vanilla and pear flavoring.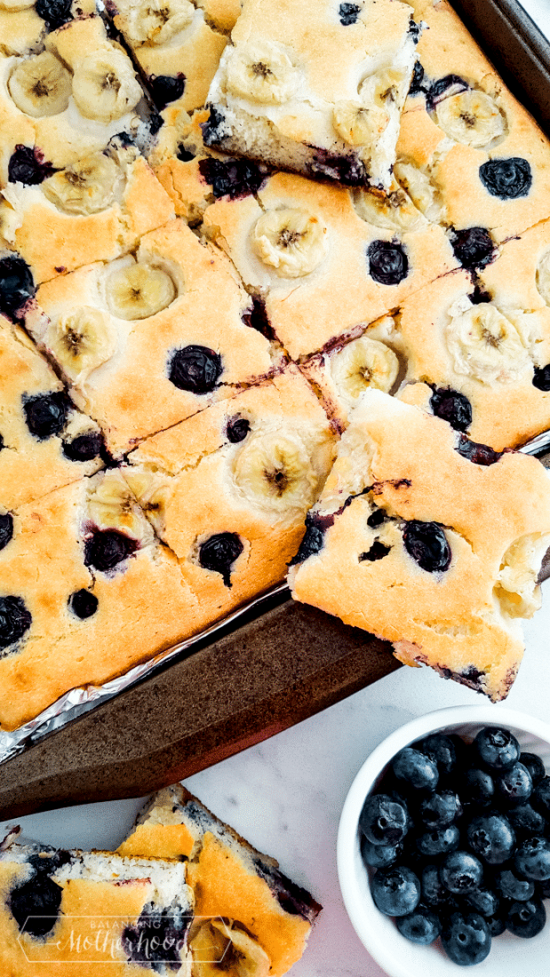 Make one batch of Baked Pancakes and cut into pieces instead of making individual banana blueberry pancakes.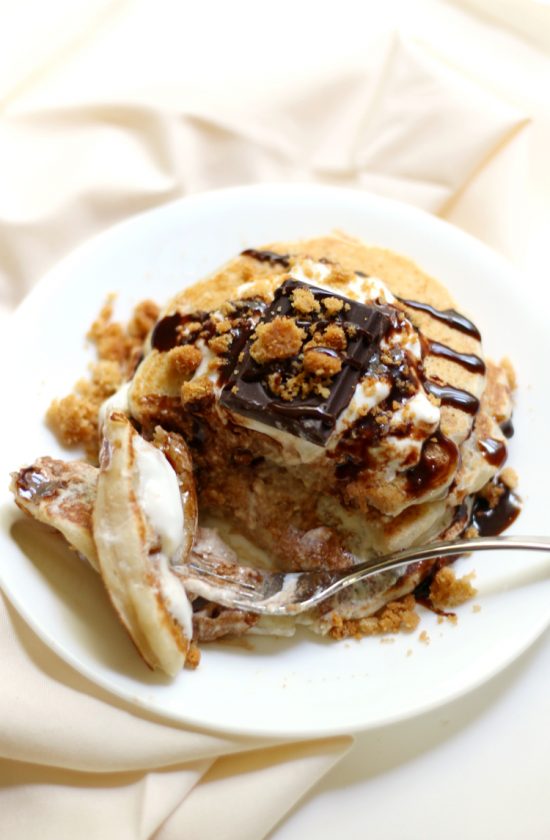 This gluten-free, soy-free, vegan recipe for S'mores Pancakes doesn't require the campfire and won't give you a sugar crash! Young or old, everyone will love a stack of these healthy s'mores pancakes!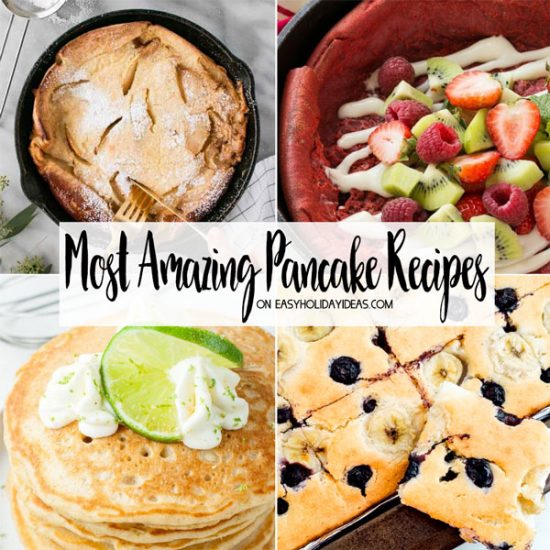 If you love delicious morning recipes, these are sure to kick your day off right!