New Years Drink Recipes are here to help you celebrate New Year's Eve with refreshing & delicious boozy cocktails. Yummy drink recipes are phenomenal!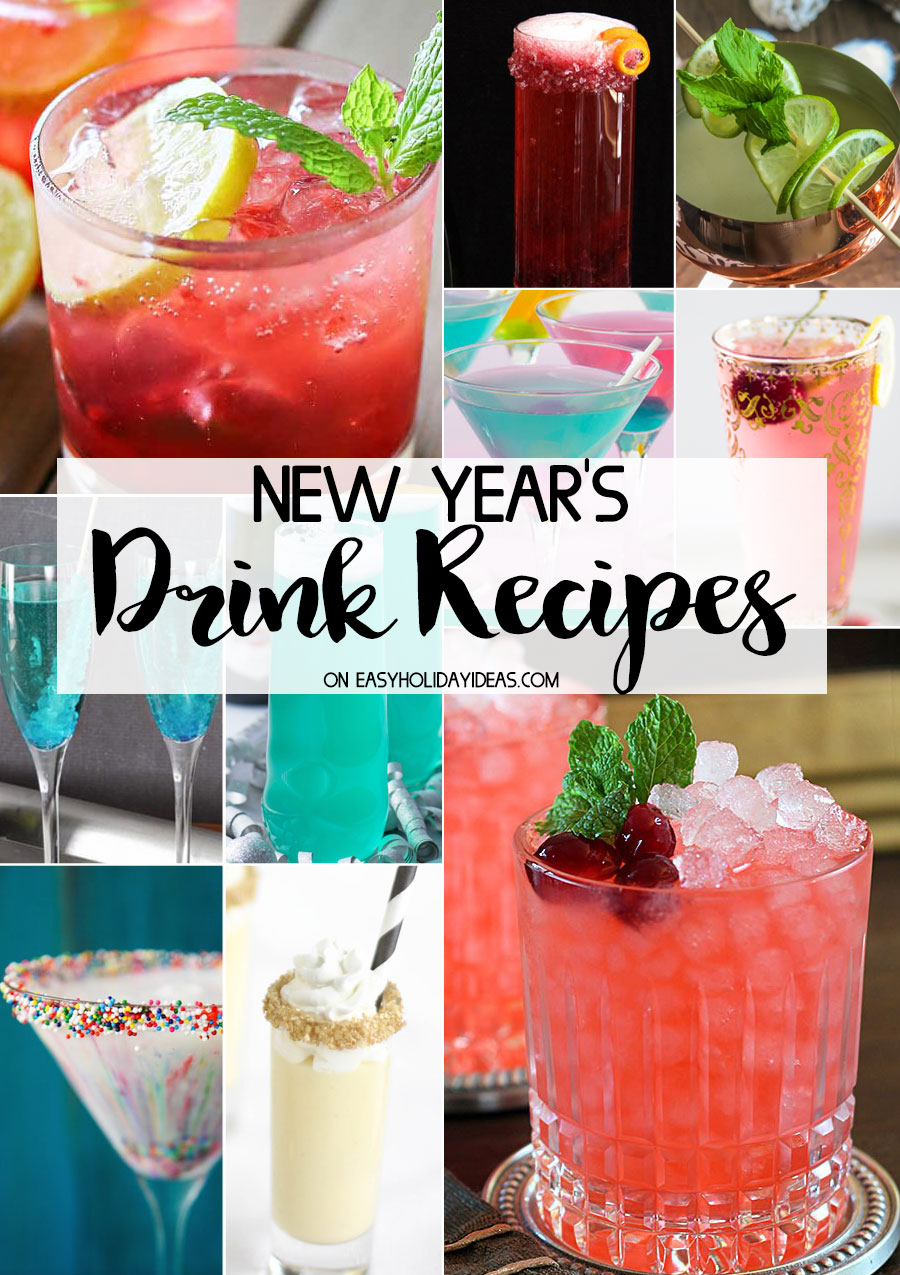 New Year's drink recipes are here to help you celebrate New Year's Eve with refreshing cocktail recipes your guests will love!
We have collected the best New Year's drink recipes that we could find. Whether you are planning an adults only cocktail party and you want delicious boozy cocktails, a quiet New Year's Eve with a champagne toast with your sweetie, the easy New Year's drink recipes here will give you inspiration to make delicious drinks for youself or your guests! Check out how beautiful these are & how scrumptious they look!
Party Drink Recipes
New Years Eve Champagne Cocktails – why not count down with this blue cocktail that you don't have to be at a party to enjoy! Via suziesweettooth.com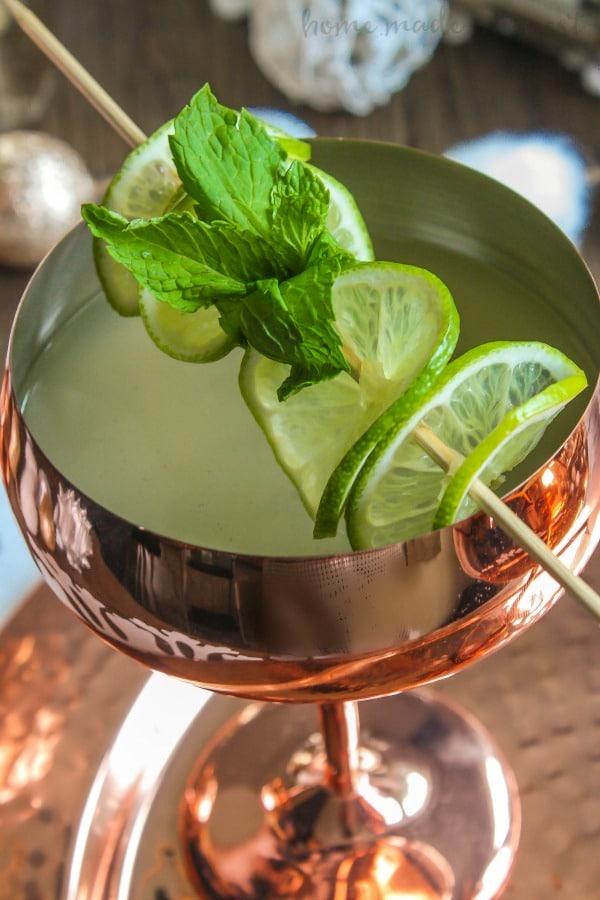 Champagne Moscow Mule – Make a toast in style on New Year's Even with a little bubbly and ginger. This Champagne Moscow Mule recipe is going to start the new year off right! Via homemadeinterest.com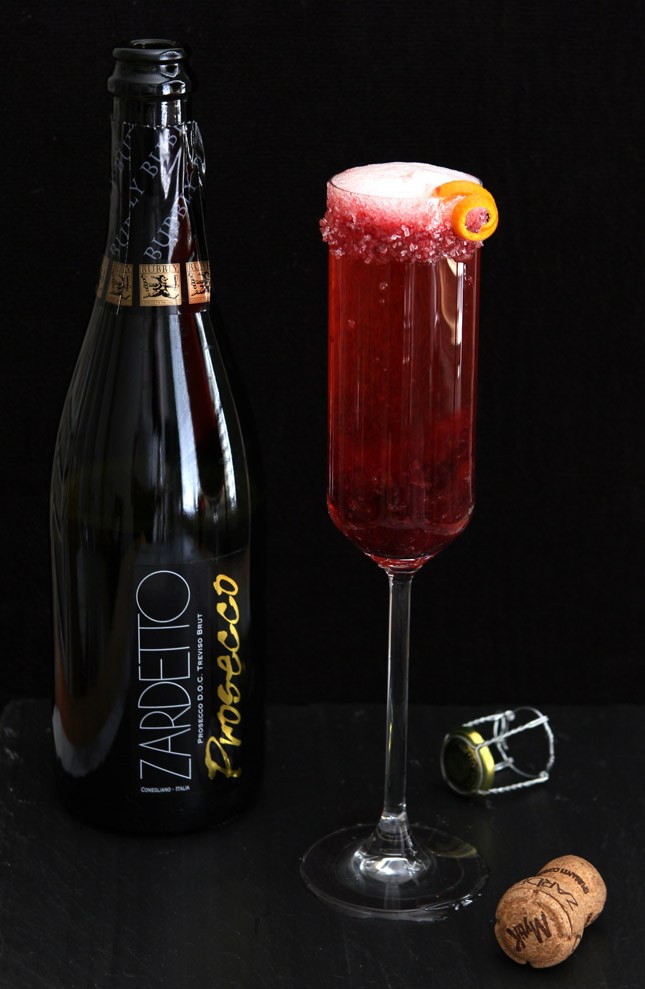 Cranberry and Grand Marnier Champagne Cocktail – Add that Grand Marnier to champagne and you have the perfect holiday drink! Via creative-culinary.com
Cherry French 75 – If you're a fan of traditional French 75, then you will love this seasonal take on a classic. Via mydiaryofus.com
Cranberry Gin Fizz Cocktail – This cocktail has it all; gorgeous and with perfect flavors for the season. Via creative-culinary.com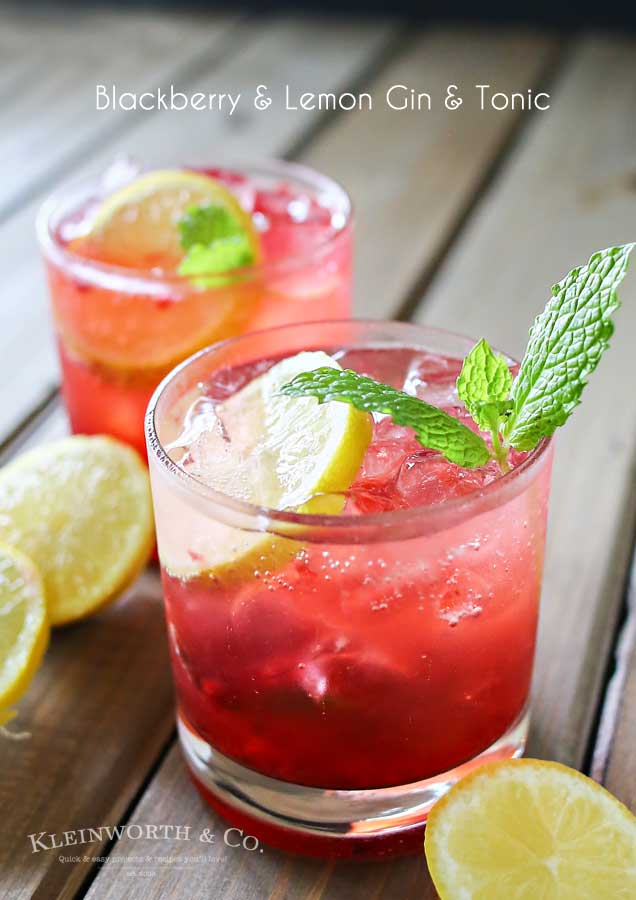 Blackberry Lemon Gin & Tonic – You can't go wrong with any of these flavors –  Blackberries, lemon & gin! Via kleinworthco.com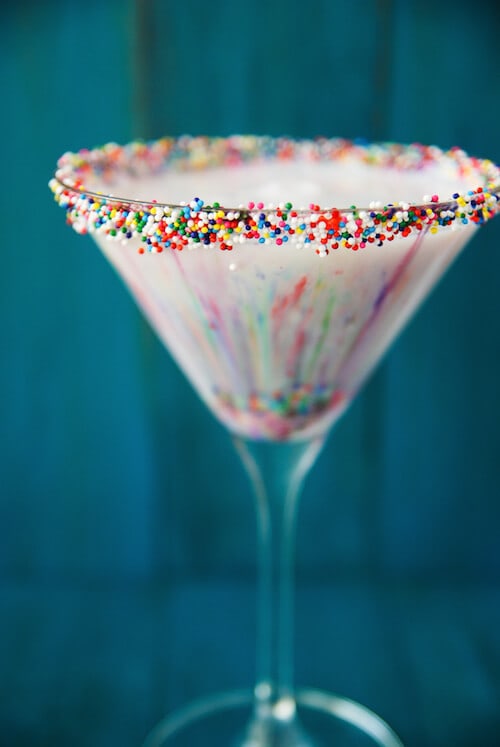 Cake Batter Martini – Use some Cake Vodka by Three Olives heavy cream to stick the sprinkles to the edges. Visit the recipe to see how she got the color swirled in. Via thenovicechefblog.com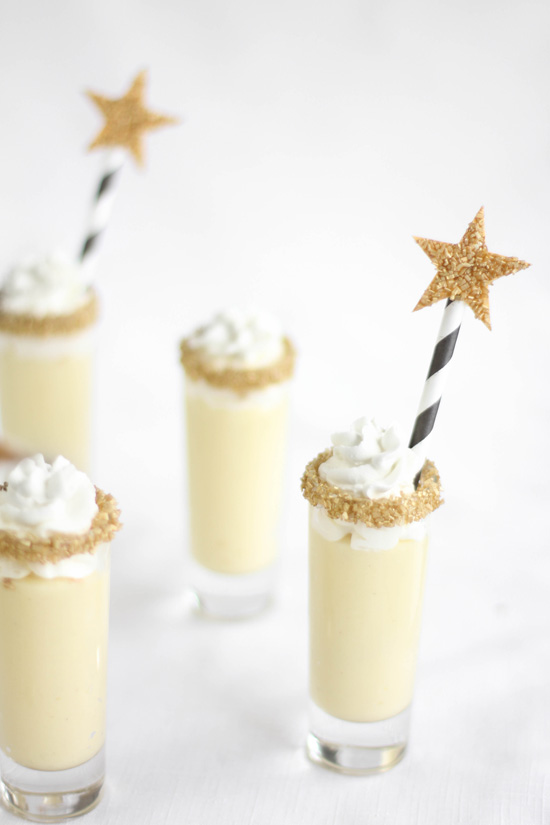 Champagne Chantilly Shooters – So gorgeous and festive! And I'm sure they taste amazing too. Via sprinklebakes.com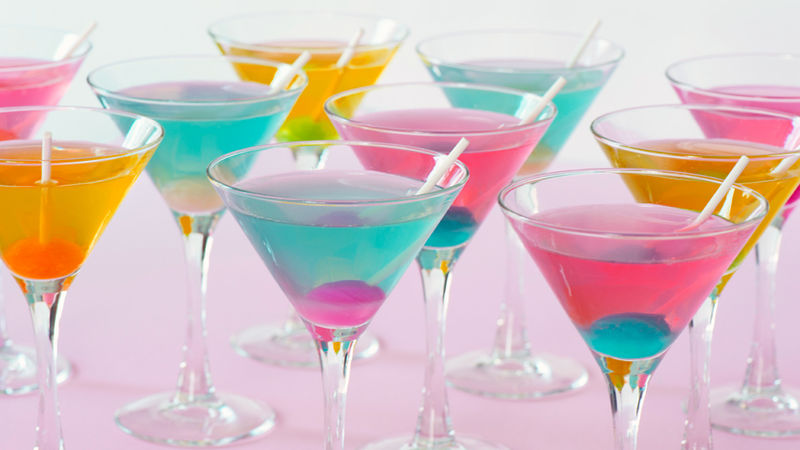 Blow Pop Martini Cocktails – Candy-inspired cocktails for a crowd, featuring bubble-gum flavored vodka and sour fruit liqueur. Via tablespoon.com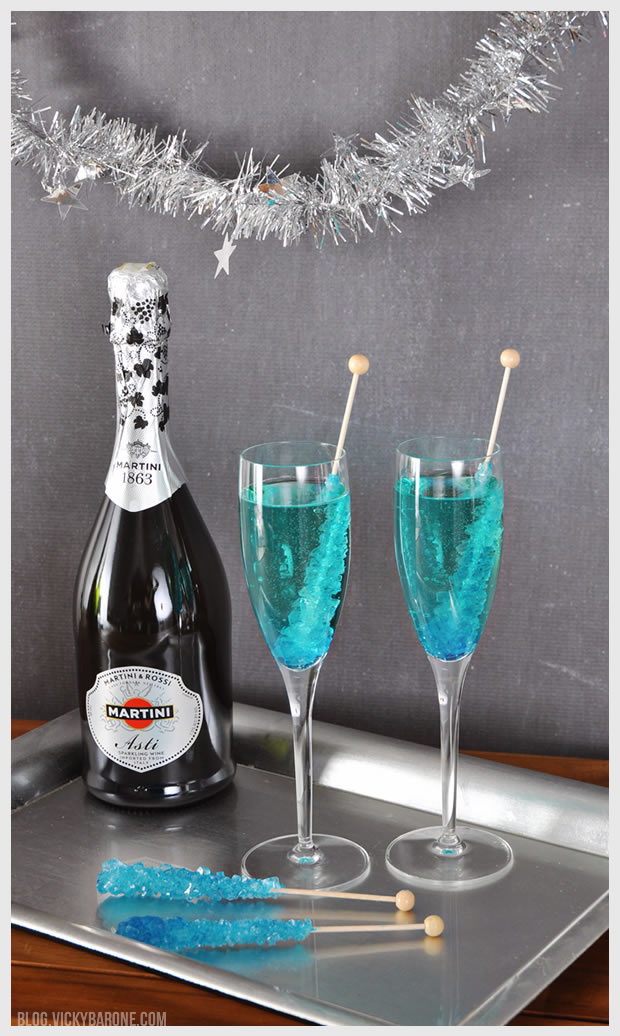 Rock Candy Champagne – Who says the kiddos get to have all the fun? This sweet drink will make you feel like a kid again Via vickybarone.com
You don't have to stick with champagne for your New Years drinks.  Check out these other festive Holiday Cocktails  and pair your drinks with some delicious Holiday Fudge too.  There's no reason why you can't make fudge one…more…time before the new year, right?
Don't forget to bookmark your favorite drinks and cocktail recipes so you have them handy, or Pin them to your favorite board on Pinterest.
We hope you enjoy what we think are the best New Year's drink recipes around!
New Years Drink Recipes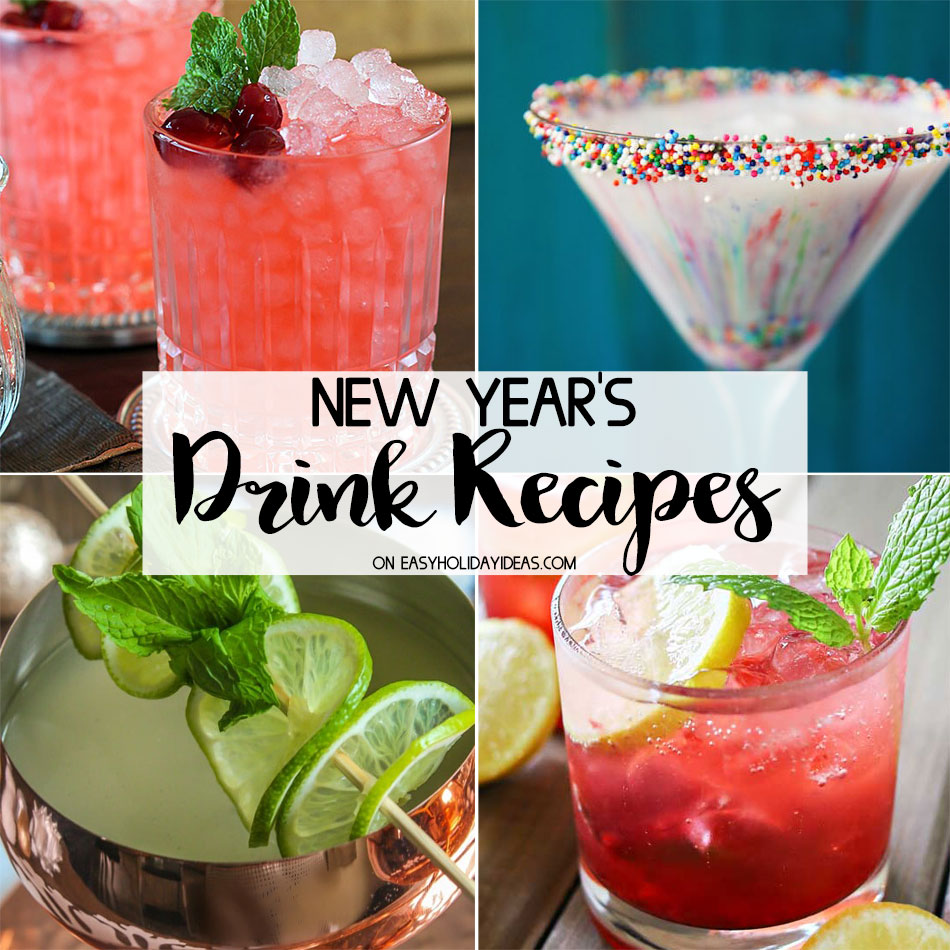 If you love delicious & beautiful cocktail recipes, these New Years Drink Recipes are sure to make your celebration the best ever!
Hope you have a Happy New Year everyone!