Butterfinger lovers rejoice! If you love all things made with Butterfinger Candy Bars, you will swoon over these Amazing Butterfinger Recipes. From breakfasts to desserts, you're sure to find a FAVORITE!
Do you love Butterfinger candy bars? If you do then you know they are not only great to enjoy as a treat, but they are also great to enjoy WITH your treats. They make a fabulous topping to so many other recipes. Check out these Amazing Butterfinger Recipes!
With so many incredible recipes made with Butterfinger- we knew you would fall in love with these delectable goodies. Be sure to pop on over & grab all the recipes & have some fun with your food! Delish!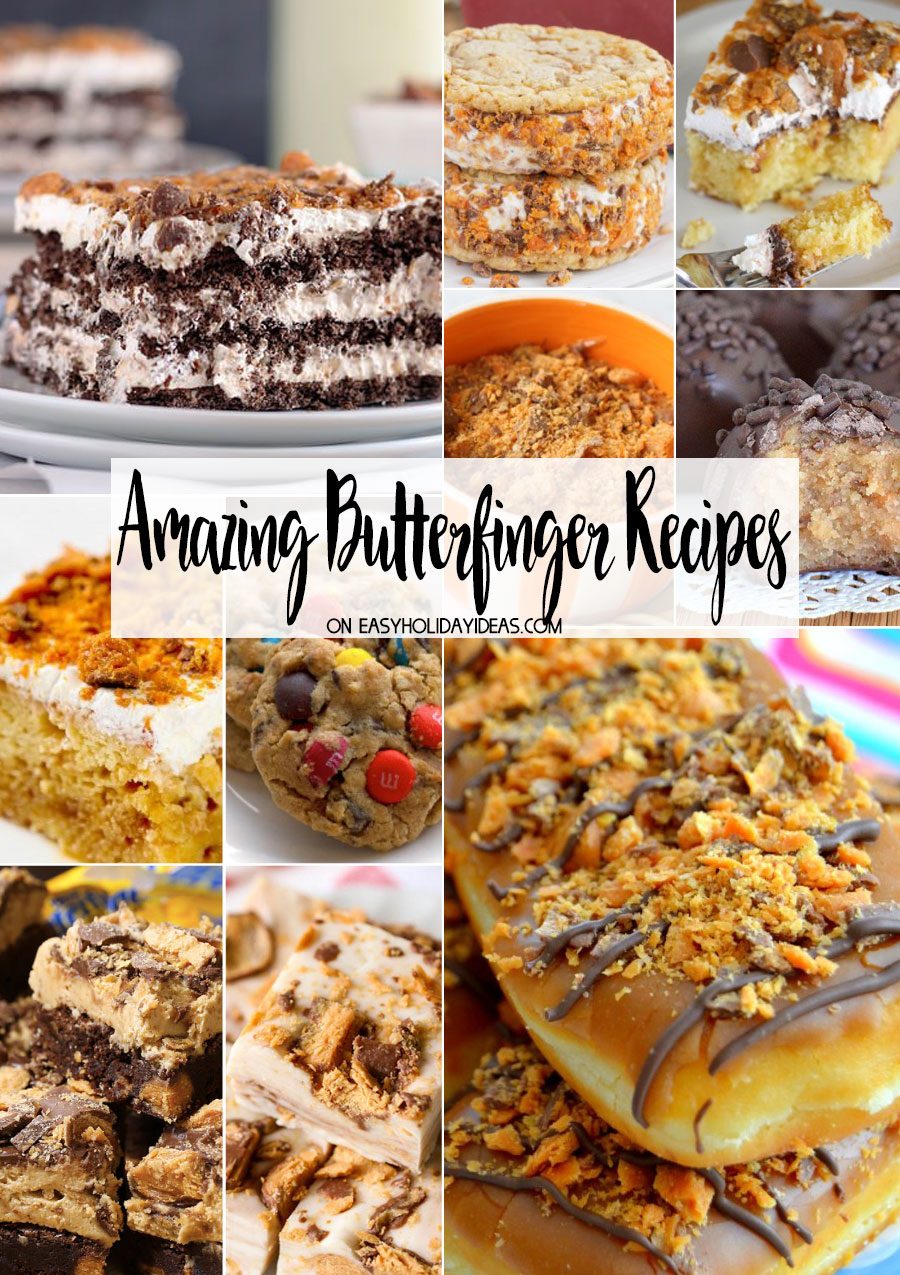 Easy Butterfinger Desserts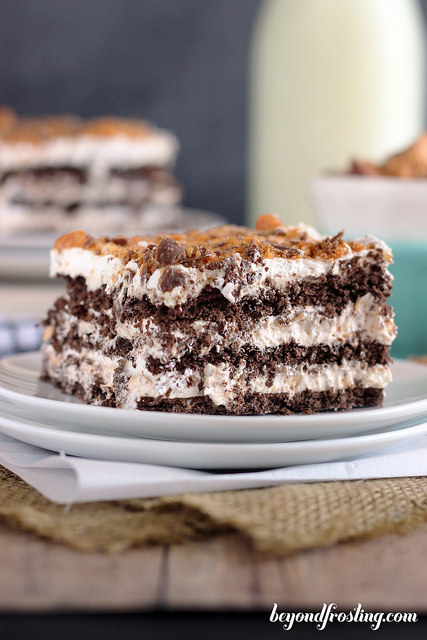 Butterfinger Icebox Cake is a no-bake dessert that comes together pretty quick.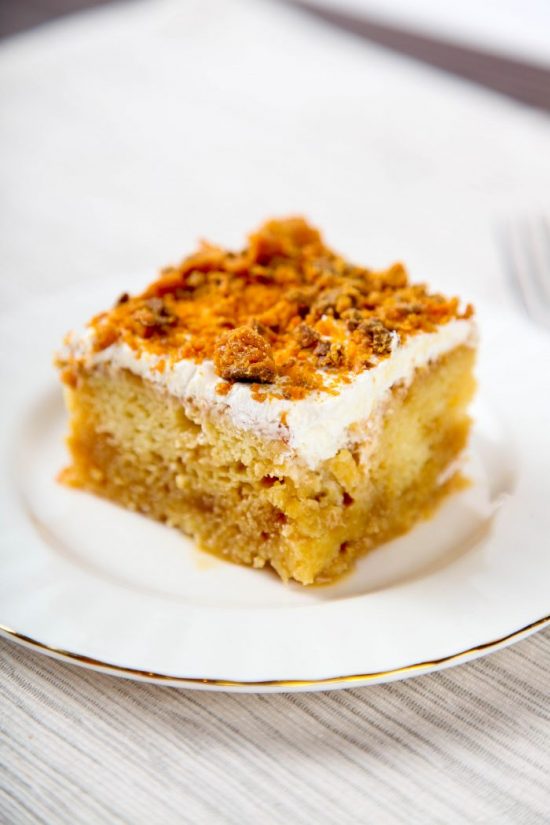 Butterfinger Poke Cake is so luscious, but only 5 ingredients! Easy to make and even easier to eat!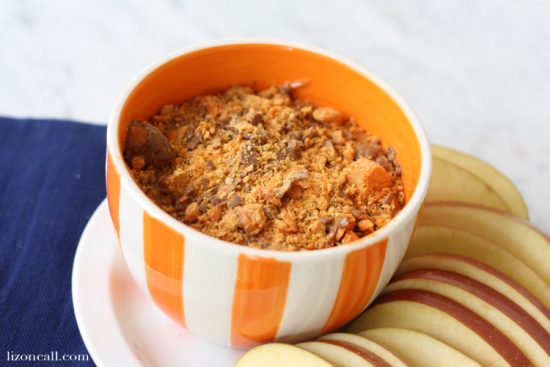 This Butterfinger Apple Dip is a great way to use up all those candy bars from Halloween. It's full of butterscotch flavor with a great crunch from the butterfinger.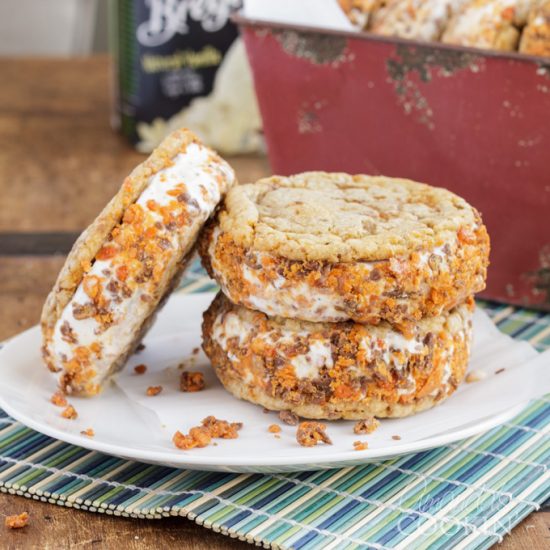 That's right… Butterfinger.  Butterfinger Ice Cream Sandwiches. You Butterfinger fans are drooling already, I can tell.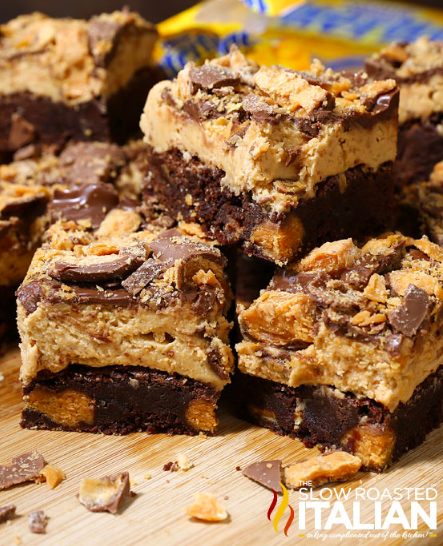 Butterfinger Brownies are a chocolate fudgy brownie bursting with Butterfingers is topped with Butterfinger frosting, milk chocolate and more Butterfingers.
Amazing Butterfinger Recipes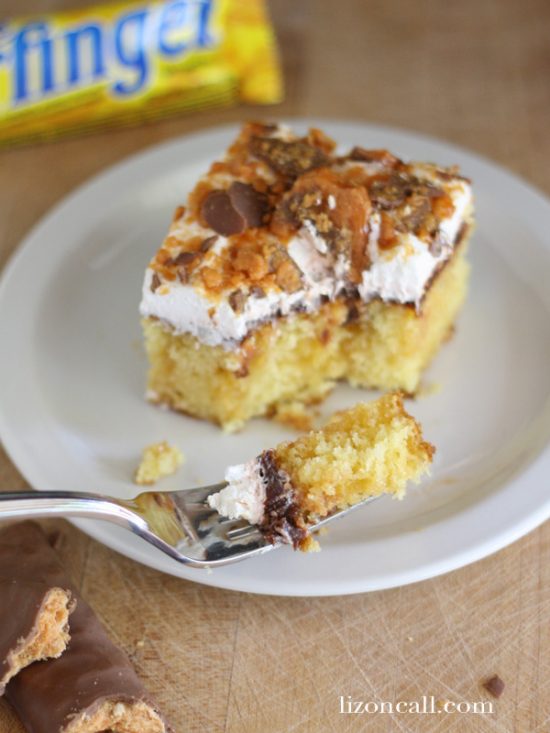 Butterfinger Cake uses a boxed cake mix made according to the directions,  with butterscotch, chocolate pudding, whipped topping and crushed up butterfinger candy bars.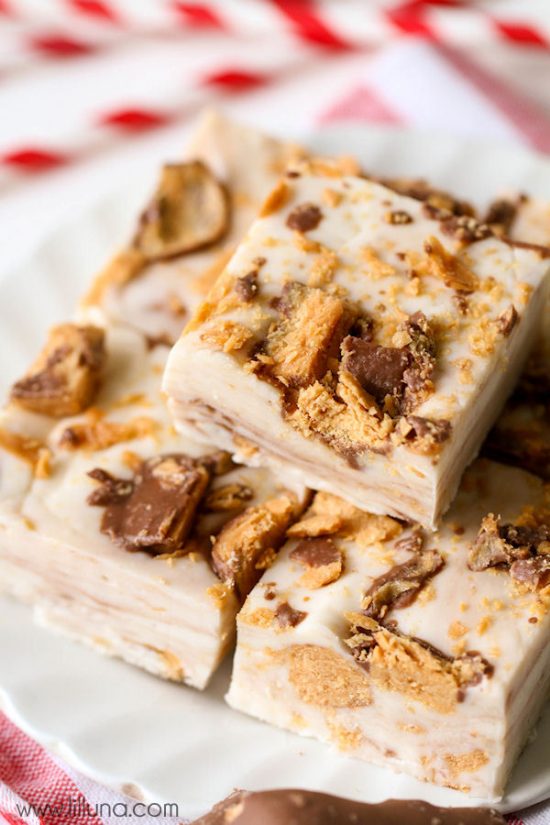 If you like Butterfingers and fudge, just put them together and BAM – you've got White Chocolate Butterfinger Fudge!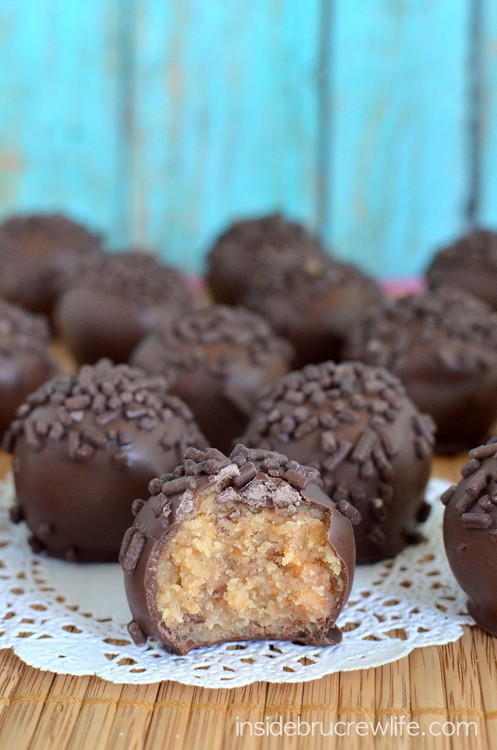 Butterfinger Cookie Dough Truffles are a sweet treat that will not last long around anyone.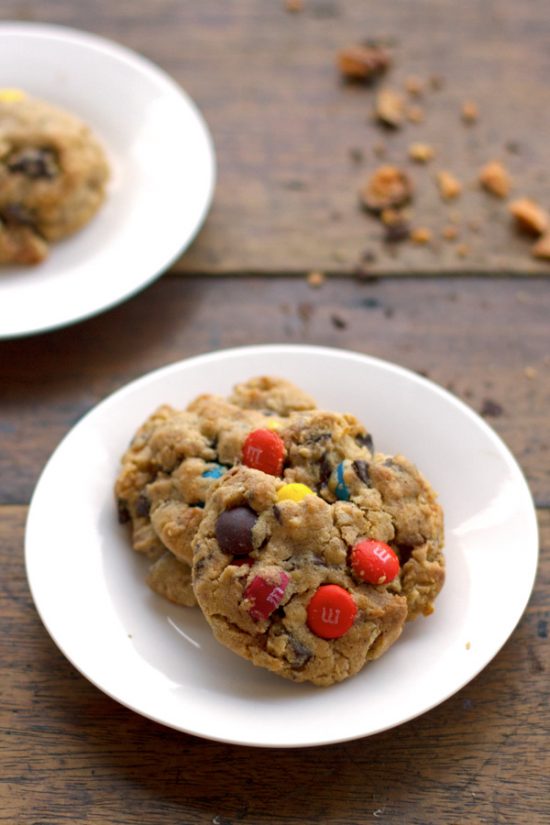 These Butterfinger Monster Cookies will be so addicting! Made with peanut butter, M&Ms, and crushed Butterfinger candy bars.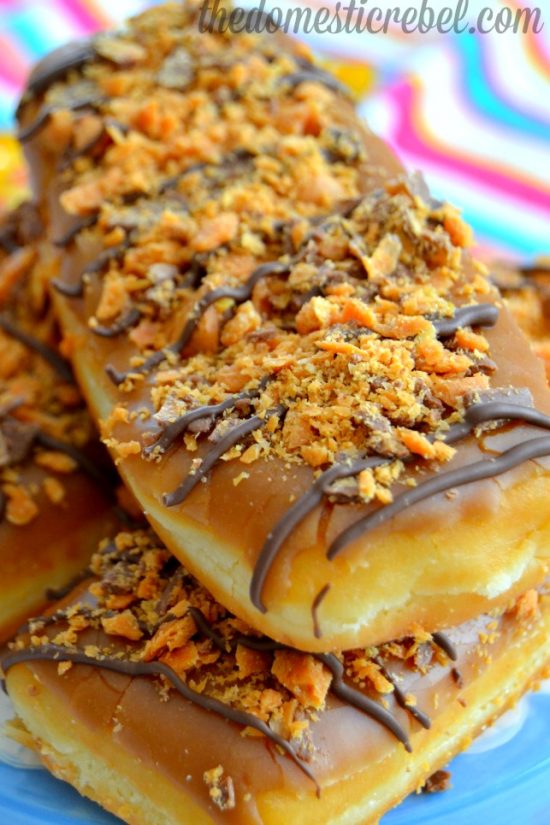 These kickass Butterfinger Donuts combine warm maple flavors with crushed Butterfinger candies for an exciting, delicious twist on a classic donut favorite!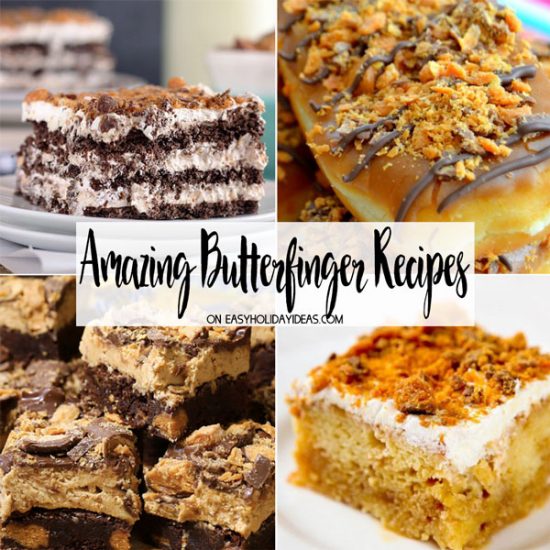 If you love all things Butterfinger, you have to make all of these!