Summer Fruit Salad Recipes perfect for any celebration or backyard BBQ. These will make the perfect breakfast to start your morning or a delicious side dish or even dessert. All are bright & colorful & over the top amazing!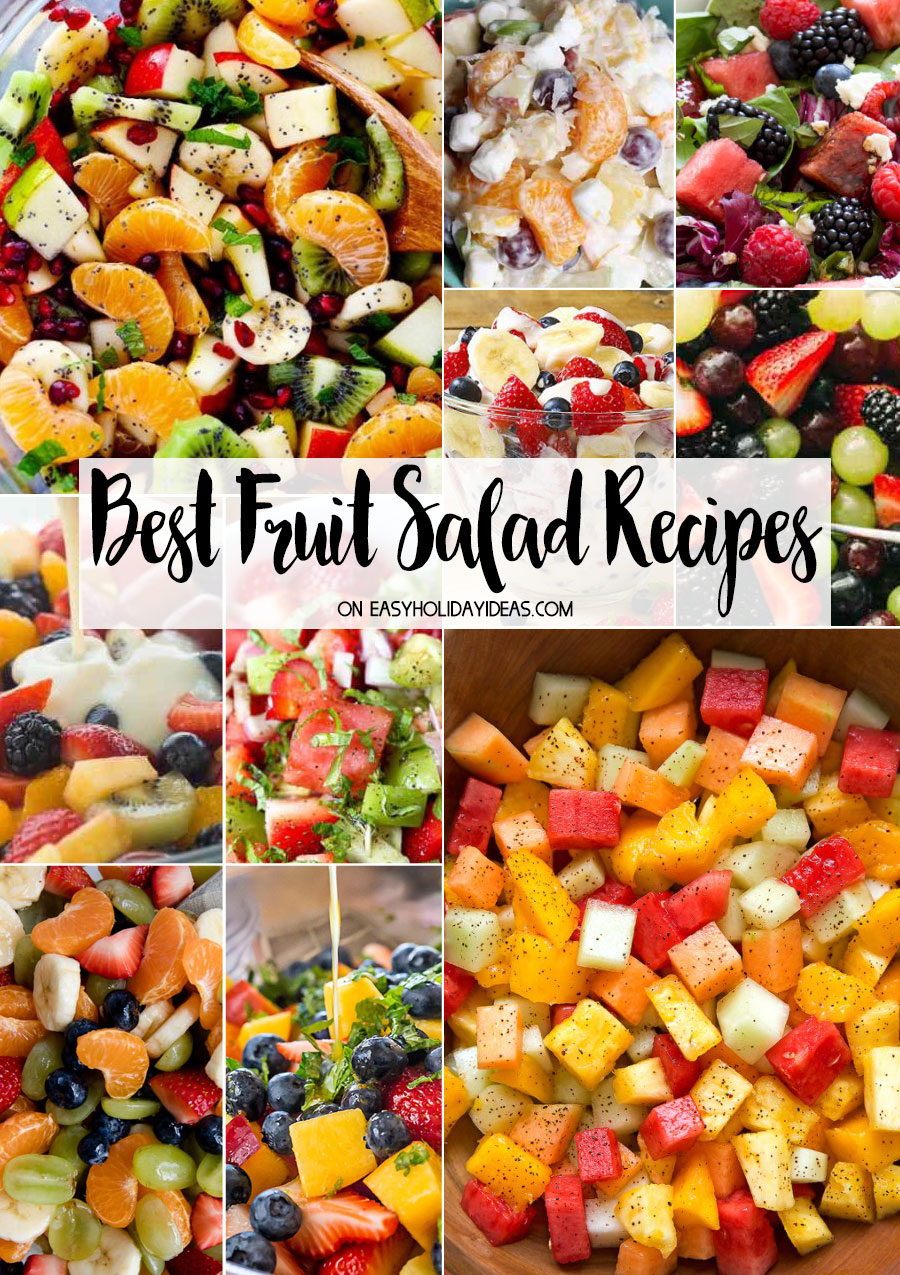 These cool and refreshing fruit salads are delicious and SO easy to make! They are the perfect way to celebrate summer. Bring them for brunch, cookouts, potlucks and more!
BEST FRUIT SALAD RECIPES that will fill your bowl with absolute deliciousness. The options are endless and all of the recipes easy to make!
Fruit salads are some of the most delicious and nutritious things you can eat. I have never tried a fruit salad that I didn't love. How could you not love fruit all cut up and combined with delicious and amazing dressings?
Summer Fruit Salad Recipes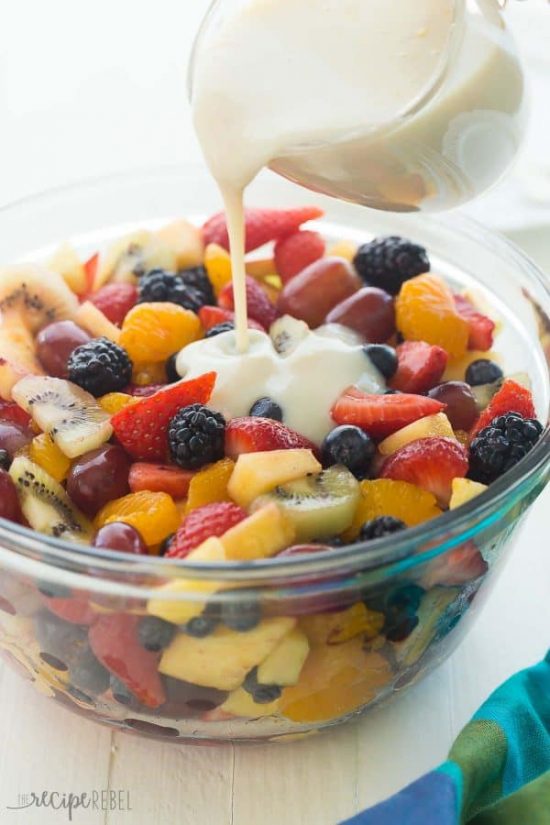 This Creamy Fruit Salad Recipe is made with a Homemade Vanilla Dressing — It is the perfect summer breakfast, snack or dessert — use whatever fruit you have!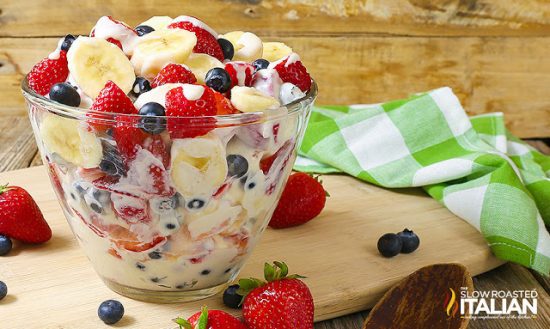 Red, White and Blue Cheesecake Salad come together so easy with fresh fruit and a rich and creamy cheesecake filling to create the most glorious fruit salad ever!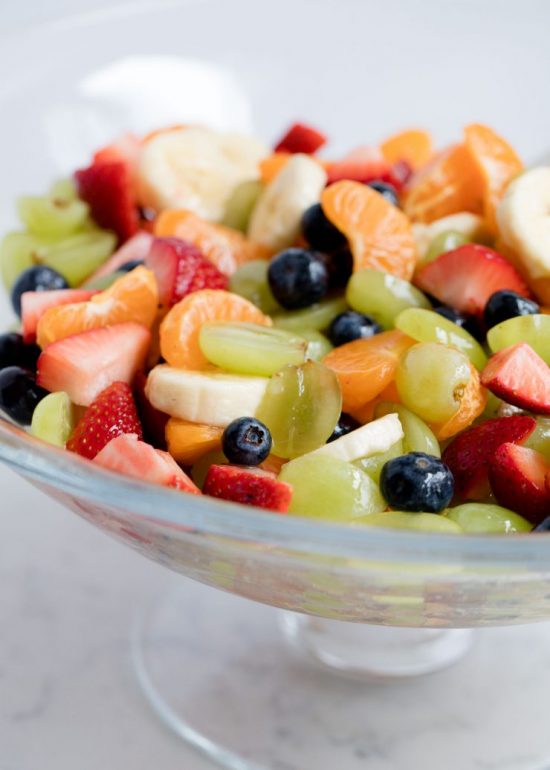 Rainbow Honey Lime Fruit Salad Recipe …filled with fresh strawberries, oranges, bananas, grapes and blueberries. Topped with a honey lime glaze.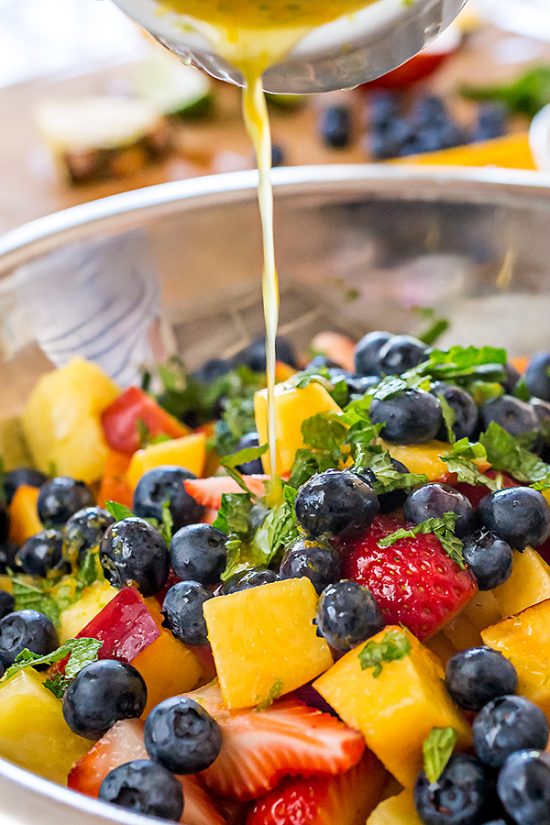 There's nothing quite like indulging in fresh fruit in the summertime, and this gussied up Rainbow Fruit Salad with Citrus-Honey Dressing and Fresh Mint is a colorful and delicious way to enjoy it!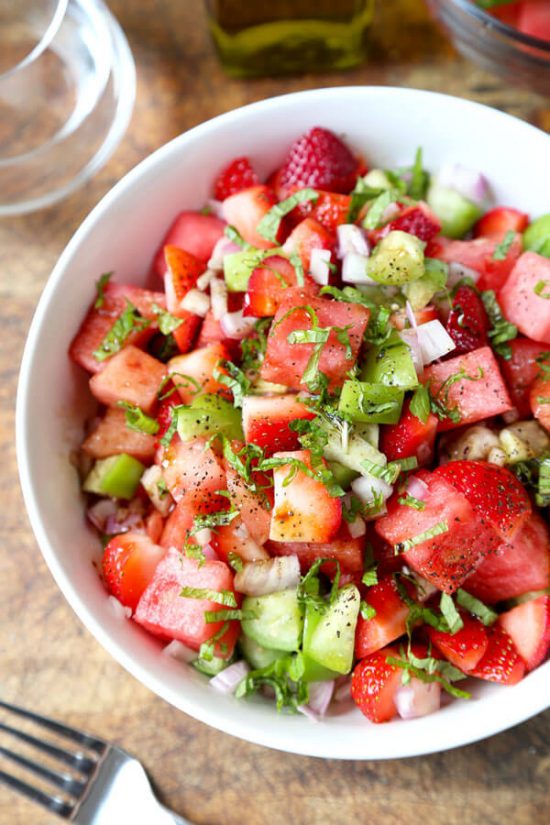 This Watermelon, Strawberry, Tomatillo Salad is a bright, light and irresistible salad. It's the perfect mélange of sweetness and tartness that will fuel your body full of vitamin C!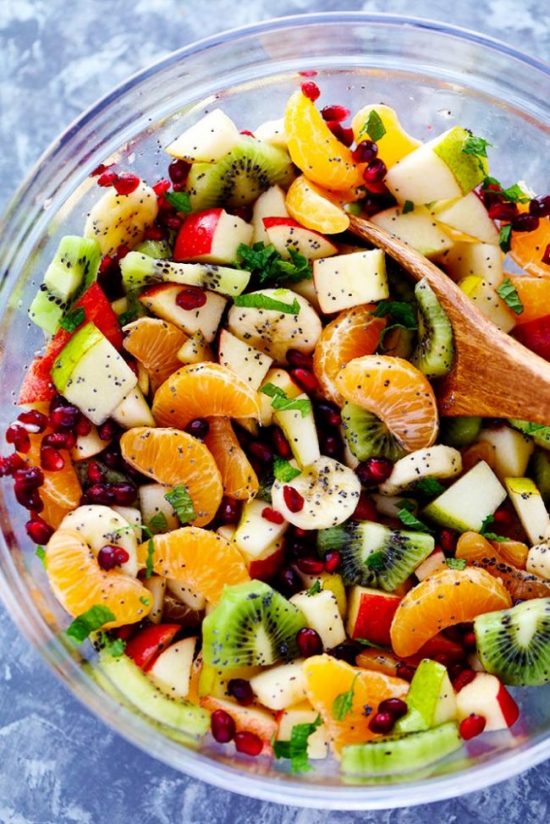 The Best Winter Fruit Salad is also great in the summer and is filled with clementines, kiwi, pears, apples, and pomegranate. It gets tossed in a delicious honey lime poppyseed dressing and you won't be able to get enough!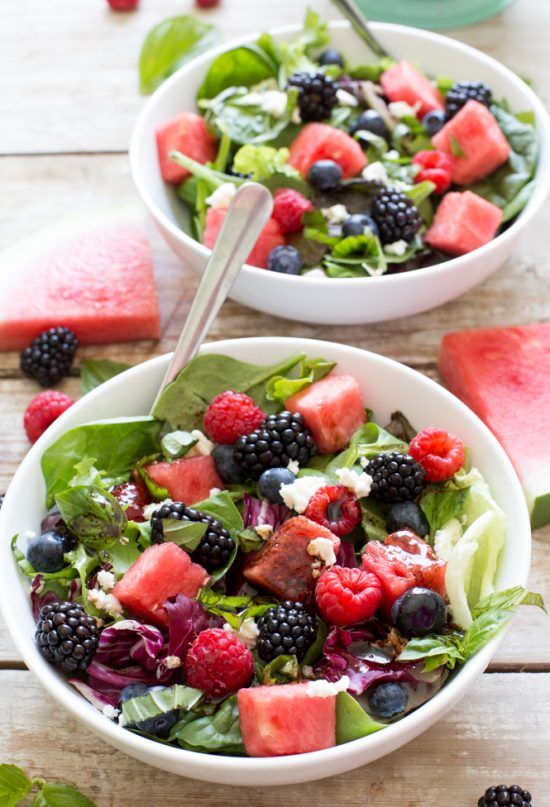 Watermelon Feta Salad is loaded with tons of fresh berries and basil. Drizzled with a Simple Balsamic Vinaigrette. A light and refreshing summer salad!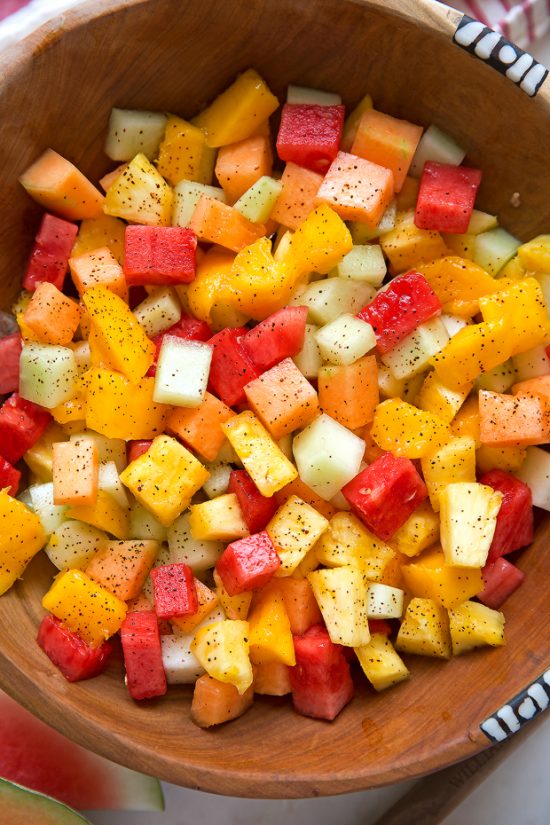 A simple Mexican fruit salad that's spiced up! Toss in watermelon, honeydew, pineapple, cantaloupe and of course, mangoes with a light honey-lime and chili flavored dressing! This is the perfect refreshing and healthy treat for all your summer gatherings!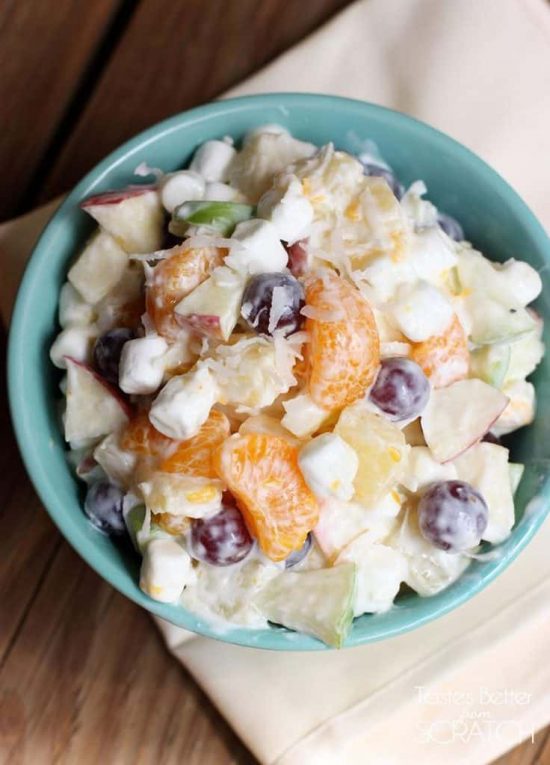 This Creamy Fruit Salad recipe, using Greek yogurt, is sweet and creamy without the added calories!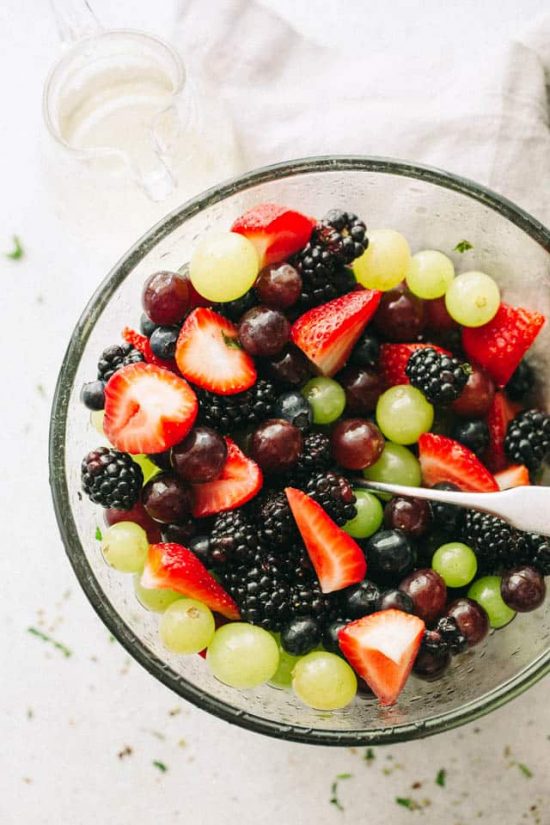 Moscato Fruit Salad – Prepared with colorful grapes and berries, this light, boozy, and delicious fresh fruit salad makes the perfect accompaniment to your summer nights!
Summer Fruit Recipes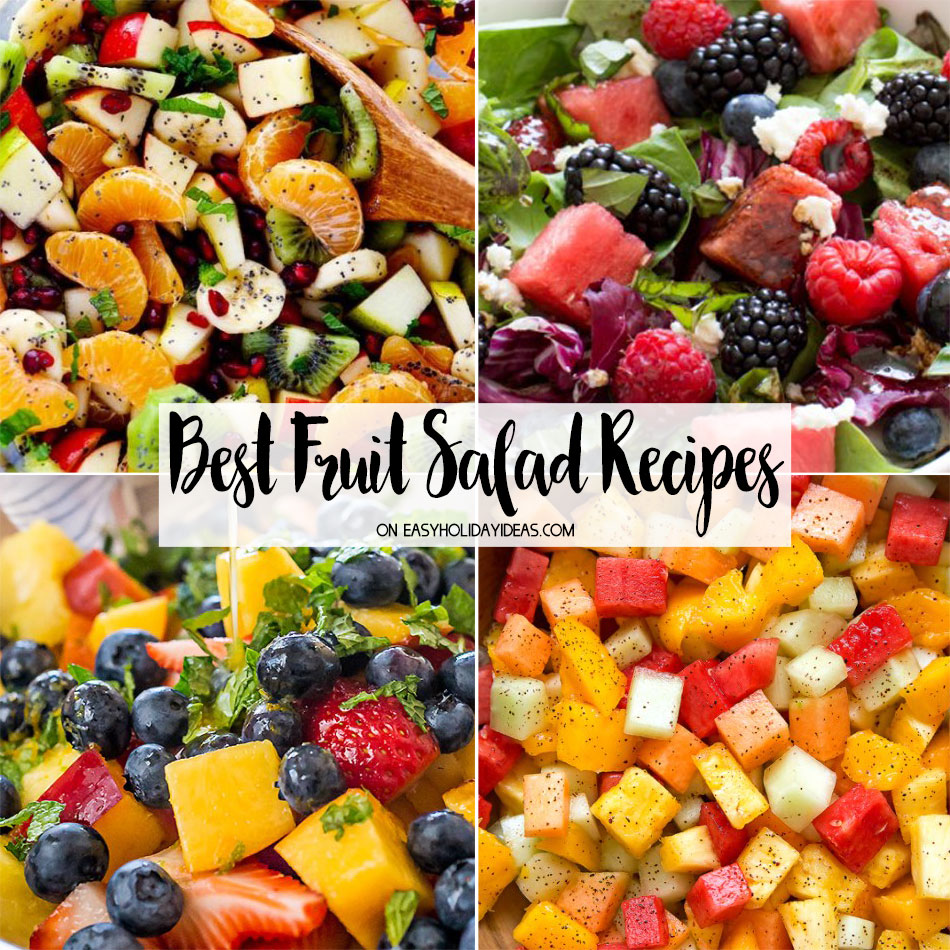 These fruit salad recipes will make any summer meal amazing!!