Alfredo sauce is incredibly delicious on pasta. But did you know you can use it for more than just noodles? Check out these Best Alfredo Recipes that will have you cooking outside the box & loving mealtime again.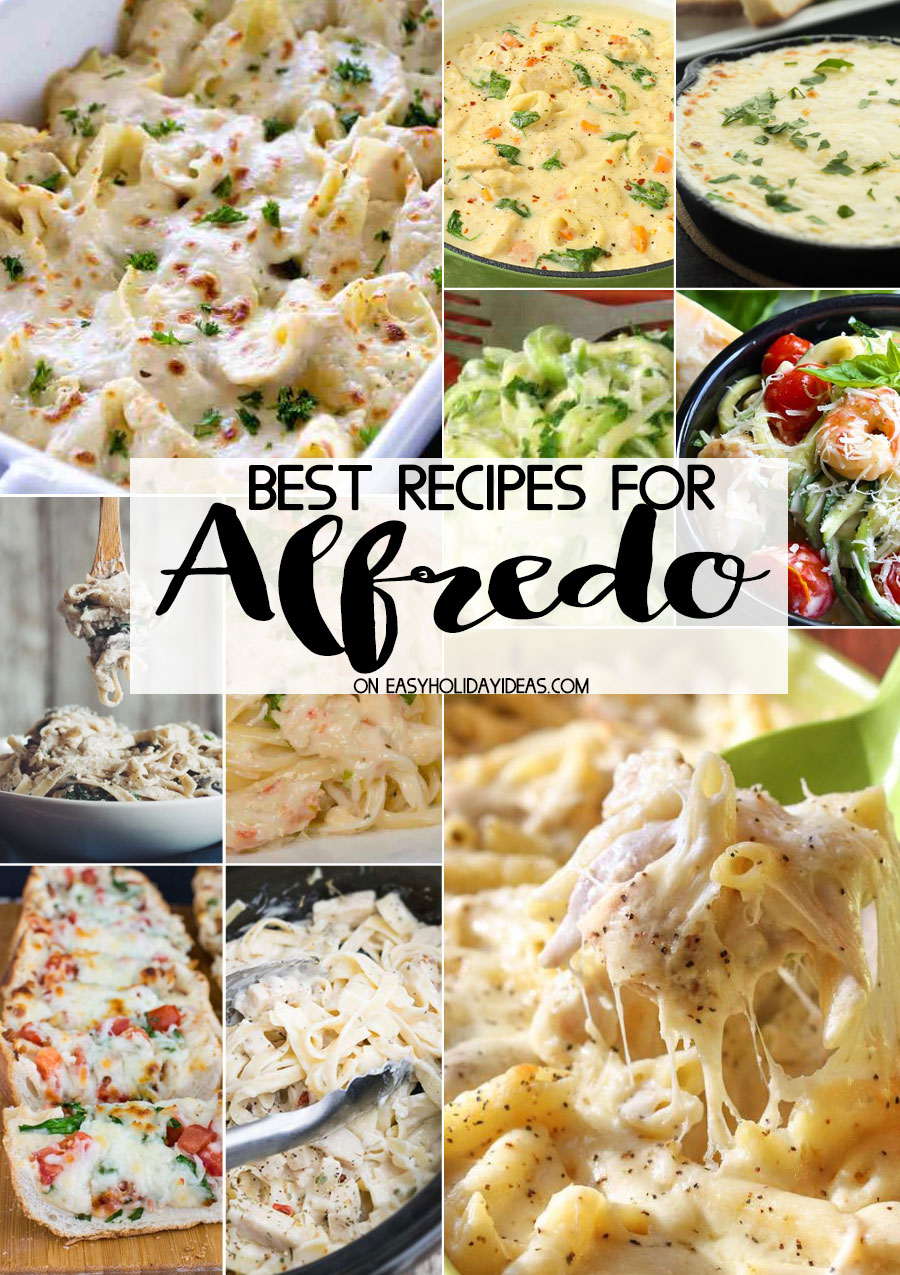 Who loves alfredo sauce? Most people enjoy it in a classic fettuccini alfredo recipe which is a favorite for a reason. It is positively scrumptious. But did you know that Alfredo can be used in more pasta dishes than just fettuccini? How about in recipes that don't have pasta at all? You can & they are INCREDIBLY delicious. Check out these Best Alfredo Recipes that will have you coming back for more again & again.
Creamy Alfredo Sauce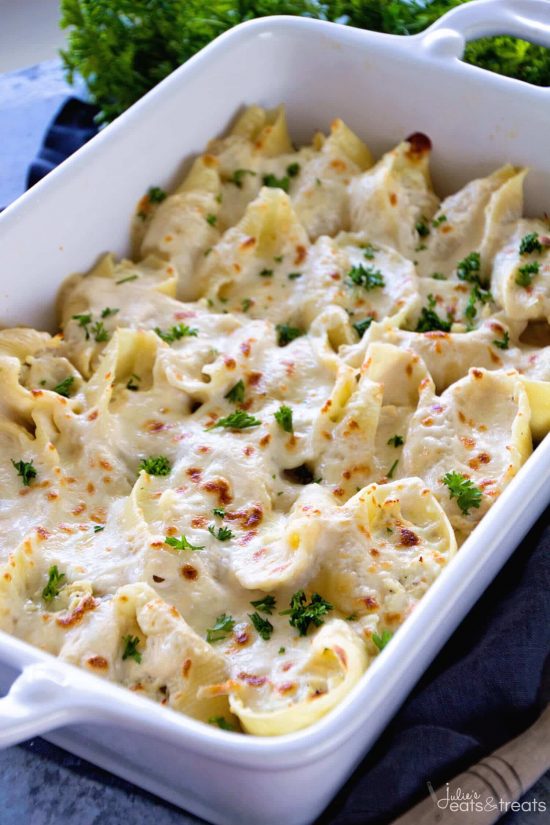 Alfredo Stuffed ShellsJumbo pasta shells stuffed with three kinds of cheese and topped with creamy alfredo sauce!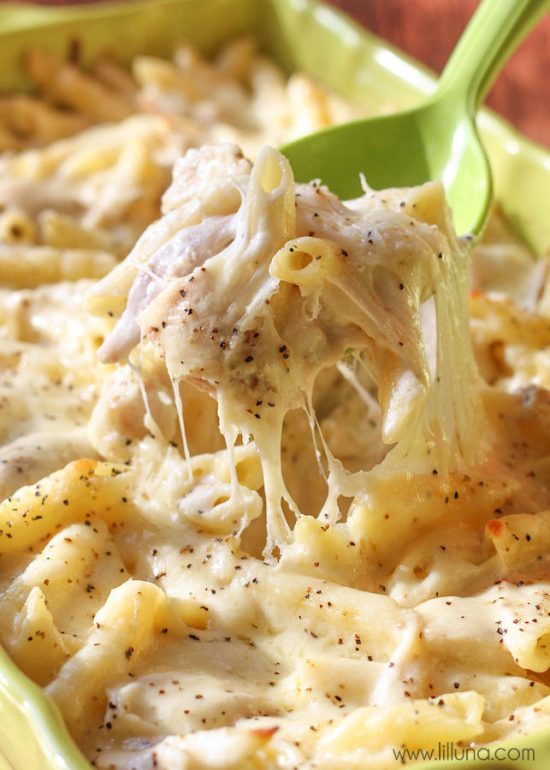 Cheesy Chicken Alfredo Bake – With lots of cheese, chicken and delicious spices, the whole family is sure to love this!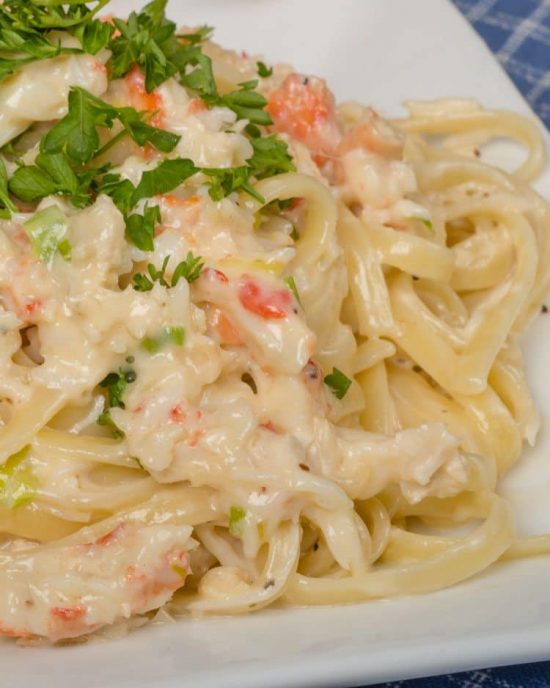 Crab Alfredo – This is one of those meals that needs to be savored, so be sure to enjoy each and every fabulous bite of this delicious recipe.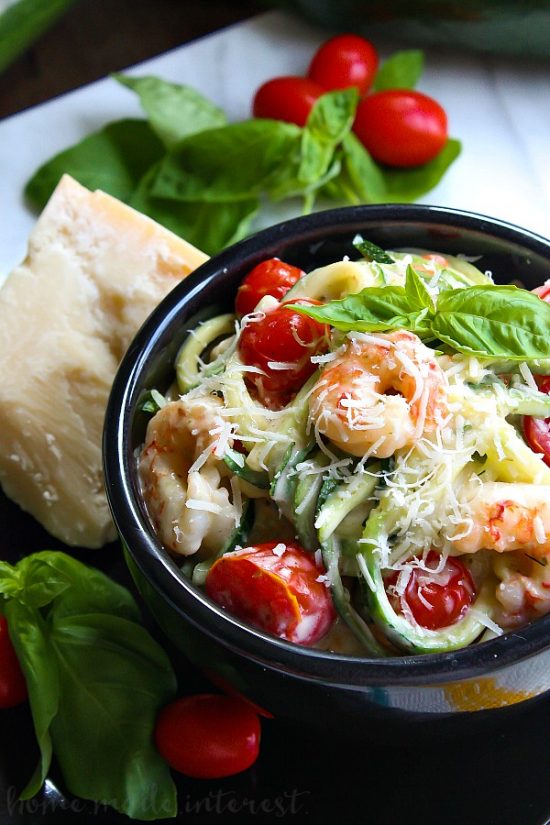 This easy One Pot Low Carb Shrimp Alfredo recipe is a healthy shrimp Alfredo recipe that only takes minutes to make!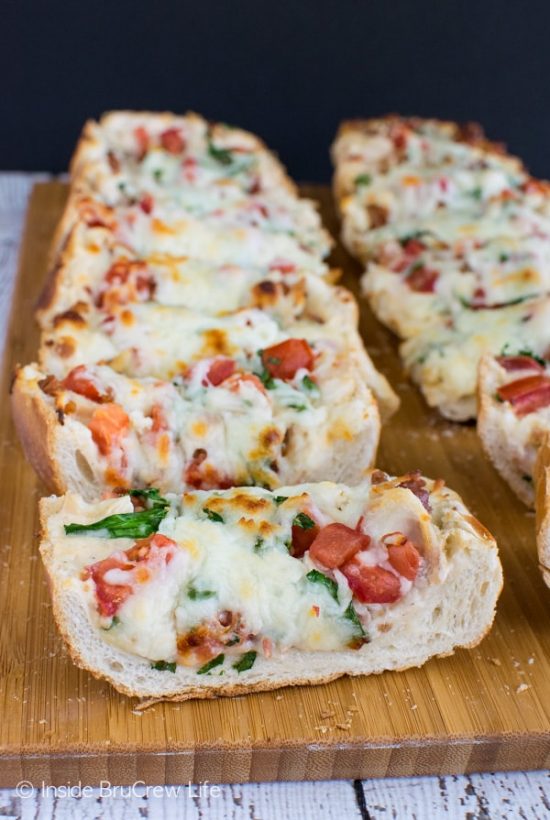 Looking for an easy dinner idea? This BLT Chicken Alfredo French Bread Pizza is loaded with goodness and is kid approved.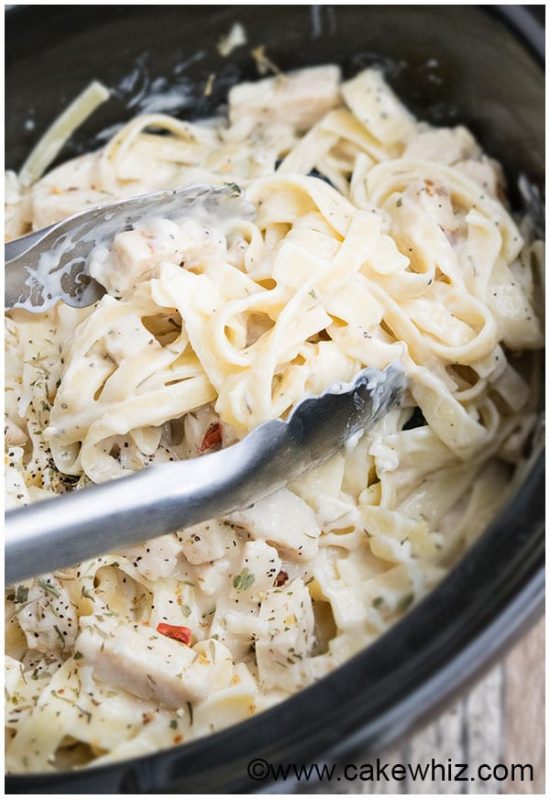 This simple Slow Cooker Easy Chicken Alfredo requires 5 ingredients and 5 minutes of prep time. It's rich and creamy and an easy weeknight meal.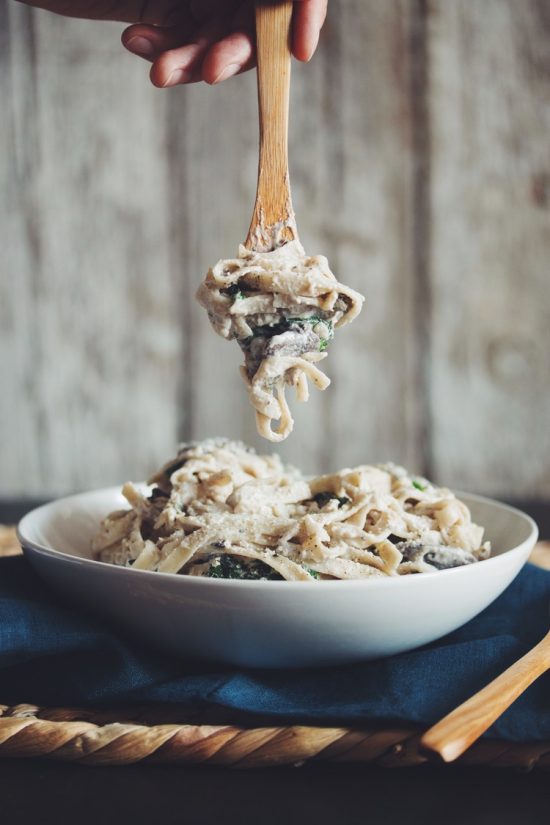 This Alfredo Pasta is guilt-free with a Creamy Vegan Alfredo Sauce made with cashews, white wine and the added punch of flavorful mushrooms!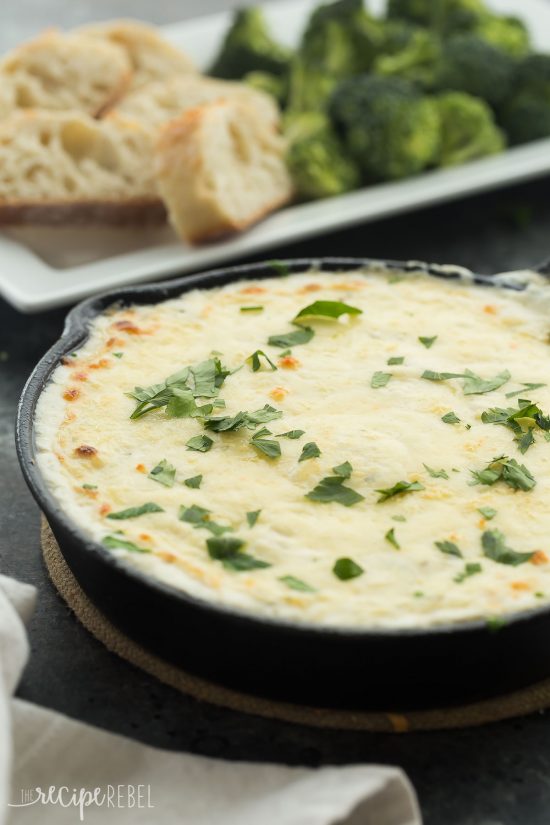 This Chicken Alfredo Dip is out of this world! It's creamy, cheesy, loaded with chicken and made from scratch! Perfect as an appetizer or a casual lunch or dinner.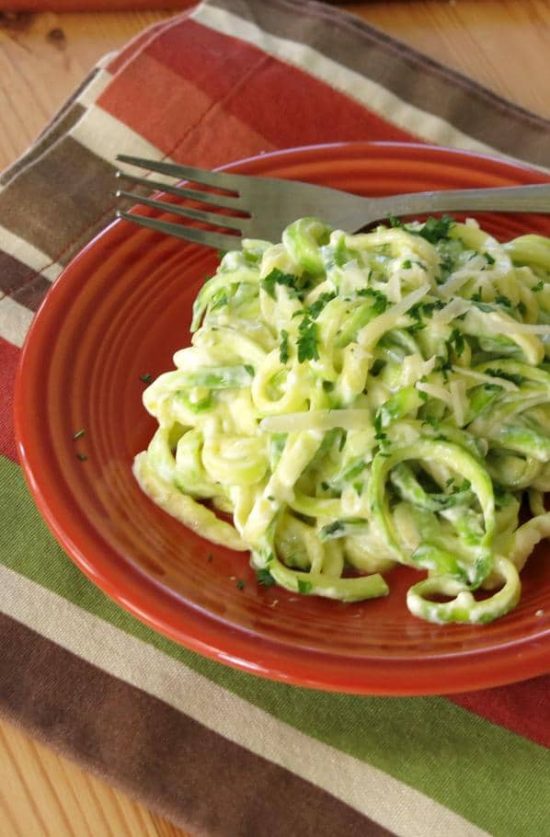 Zucchini Noodle Alfredo is the answer to cravings for a decadent pasta dish. It's creamy, cheesy, low-carb, and takes just minutes to prepare!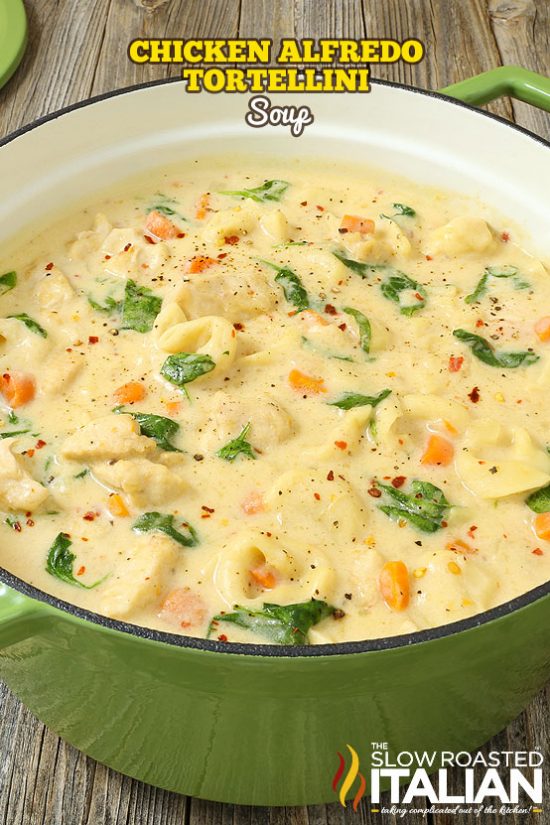 Chicken Alfredo Tortellini Soup is like your favorite chicken Alfredo recipe with vegetables in a rich and velvety soup. It is warm and comforting and utterly happy-dance inducing!
Best Alfredo Recipes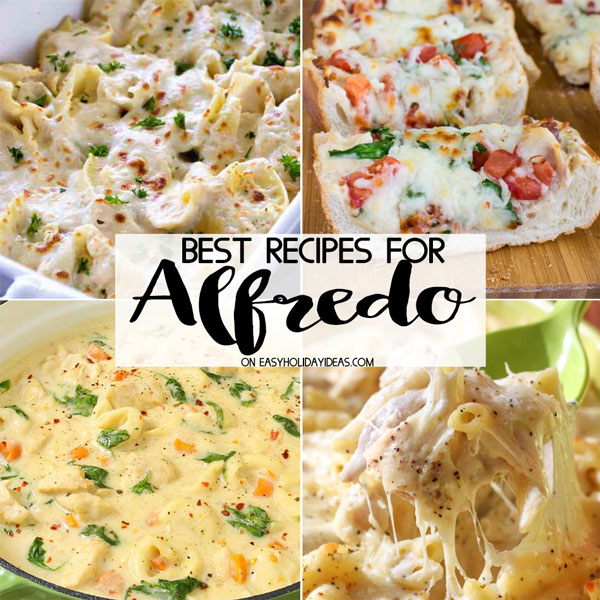 If you love creamy alfredo- these recipes will have you swooning for sure!!