Cute Spring Pretzel Ideas are not only the perfect treats for celebrating all things spring, but they are sure to satisfy even the worst craving for that delicious salty-sweet combo. Check out how cute these are!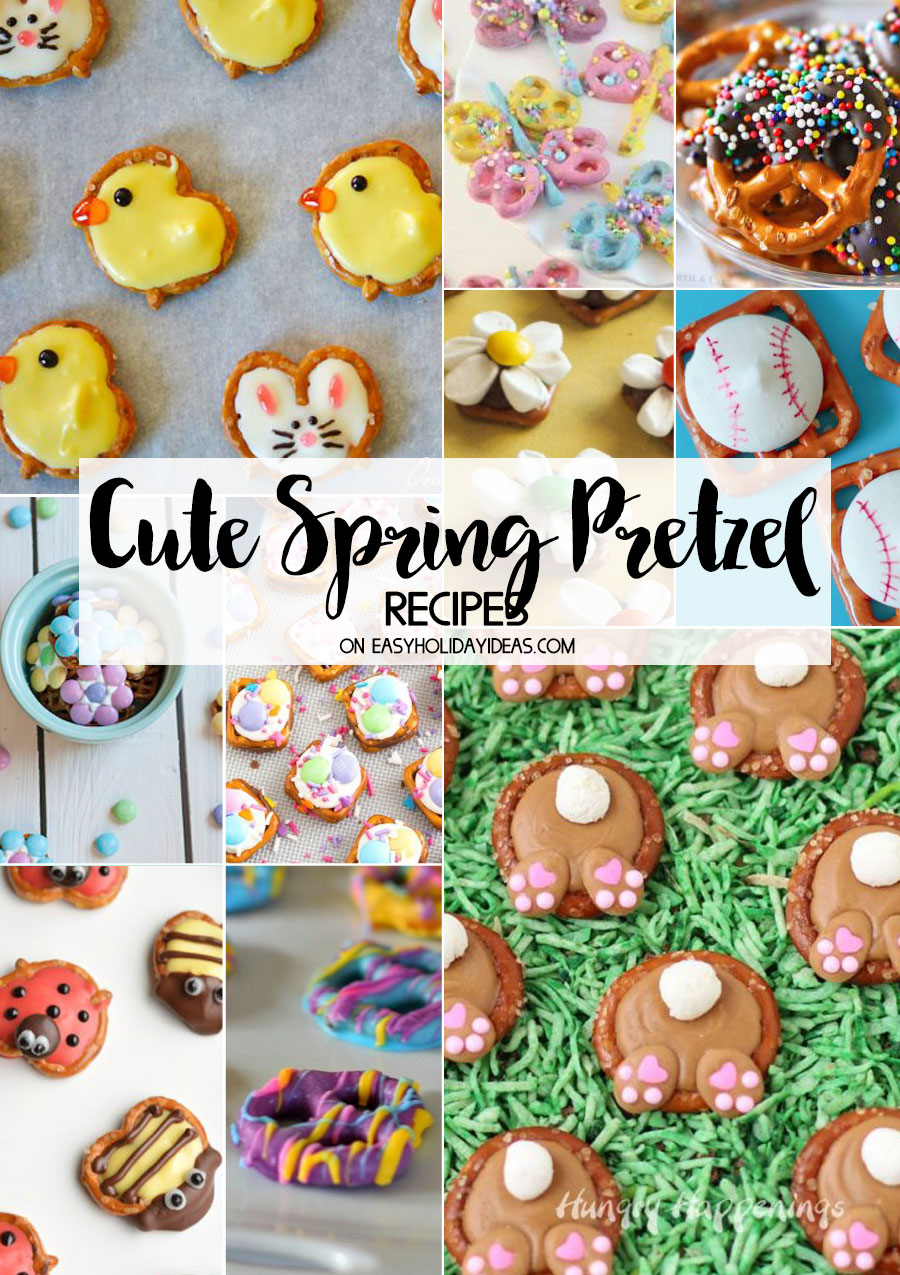 Are you a sucker for the salty-sweet combo of pretzels & chocolate? It is so good & making awesomely delicious treats with them is so simple & easy. So it's no wonder there are so many Cute Spring Pretzel Ideas that you just have to try. Check out these adorable ideas that are sure to help you bring smiles all season long!
Recipes with Pretzels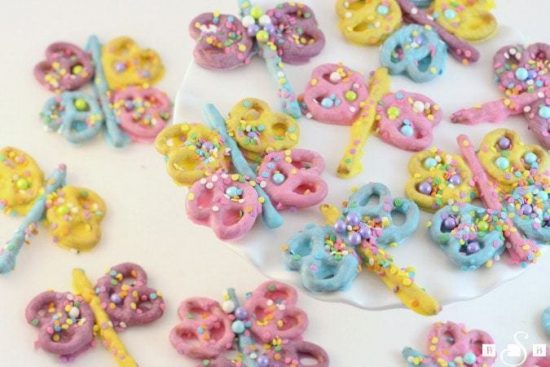 Butterfly Pretzels – Absolutely darling and so easy to make!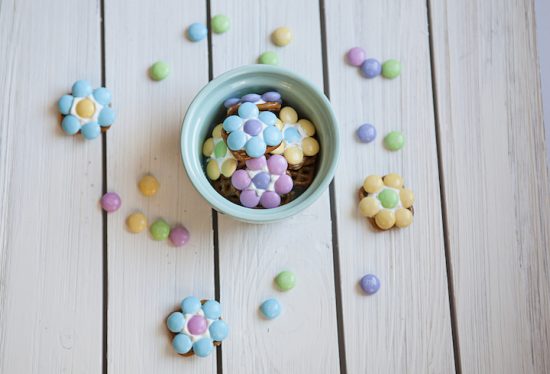 Flower Pretzel Bites – The perfect way to welcome Spring into your home.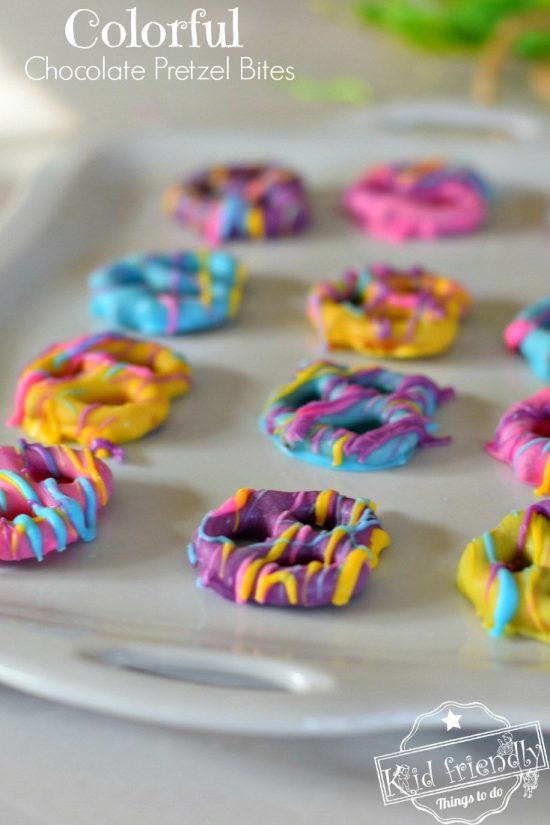 Chocolate Covered Pretzels – Their salty sweet taste is irresistible. Perfect for Spring, Easter and Mother's Day.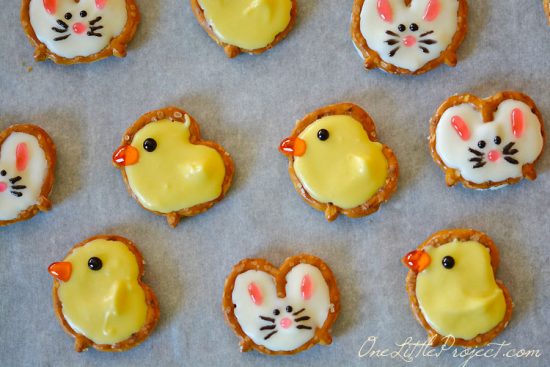 Bunny and Duck Pretzels – These make such a cute Easter treat, or even just a treat to celebrate spring, now that this long, long winter is over!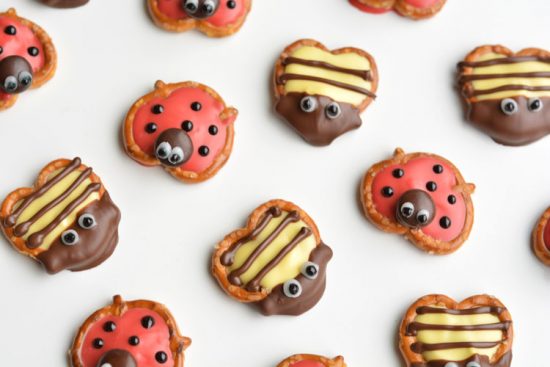 Ladybug and Bumblebee Pretzels – Who doesn't love ladybugs, right!? These pretzel ladybugs and bumblebees are adorable!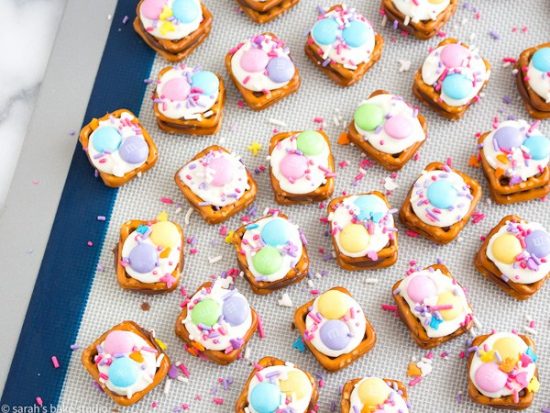 Rolo Pretzel Bites – Rolo candies sandwiched between two pretzel snaps and topped with white chocolate, pastel M&M's candies, and spring sprinkles; a perfect springtime delight!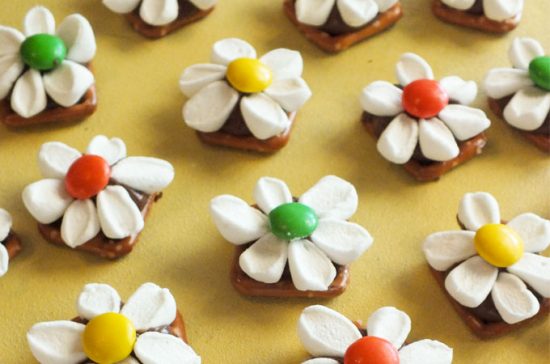 Daisy Pretzel Bites – Fun and tasty treats that are a perfect combination of sweet and salty.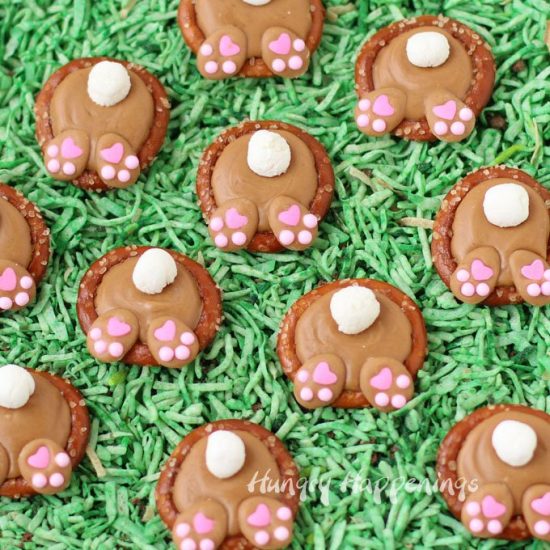 Bunny Butt Pretzels – How cute are these Peanut Butter Bunny Butt Pretzels? Each bite-sized Easter treat is salty and sweet and so much fun to eat.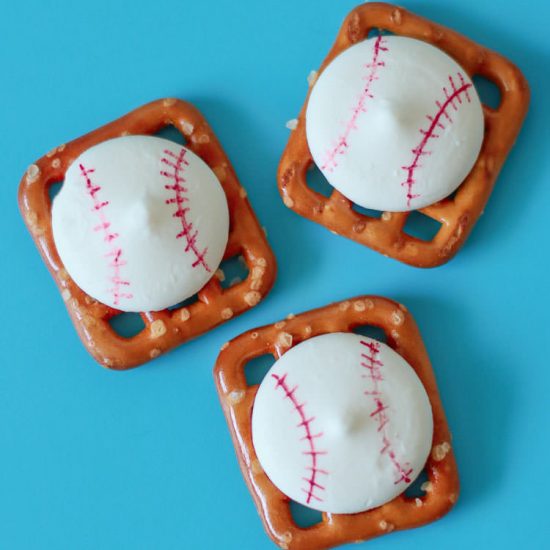 Baseball Pretzel Bites – Sweet, salty and cute to boot!  Perfect for little league celebrations, treats or for game day!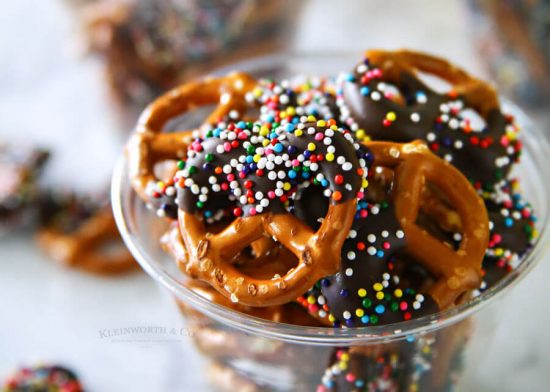 Chocolate Covered Pretzels – A simple & easy treat that takes just 3 ingredients & a few minutes to make. A happy & delicious food gift everyone loves!
Cute Spring Pretzel Ideas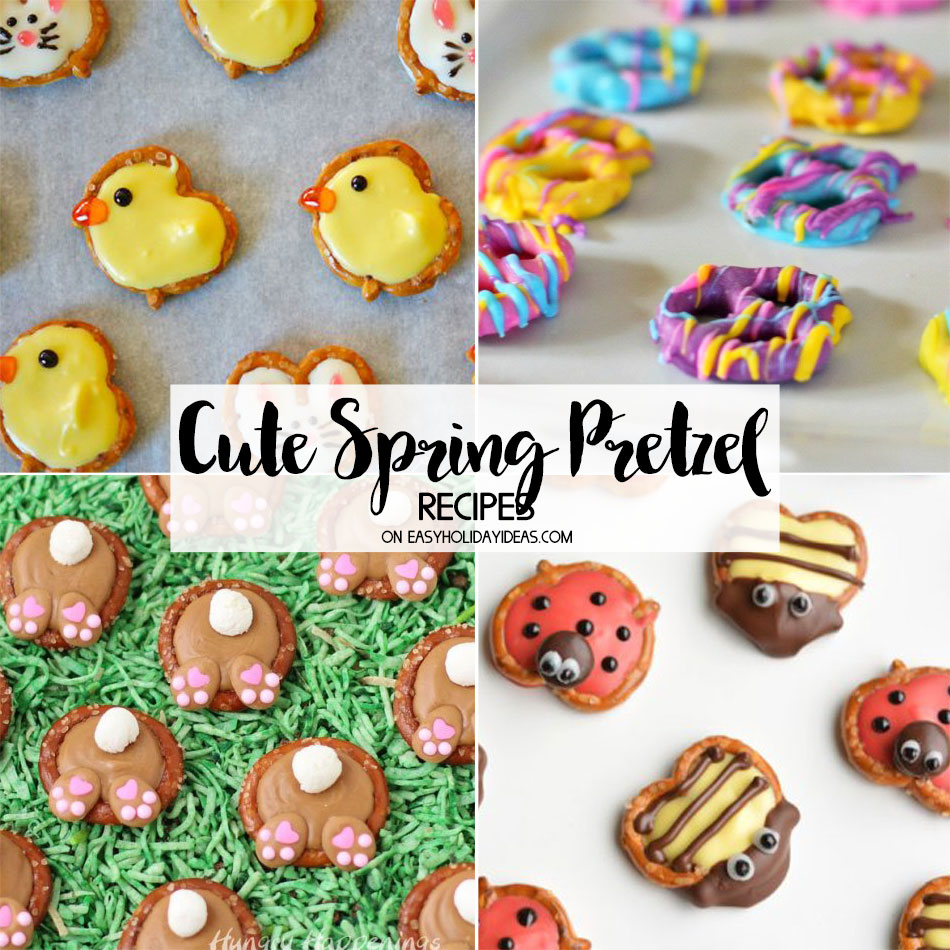 We hope these super Cute Spring Pretzel Ideas make your celebrations the best ever!
Hope you have a Happy Easter everyone!