Have an egg-cellent Easter & crafty fun with these Easter Egg Decorating Ideas for Dyeing and Decorating Easter Eggs. You'll love these creatively clever & beautiful home-dyed Easter egg ideas.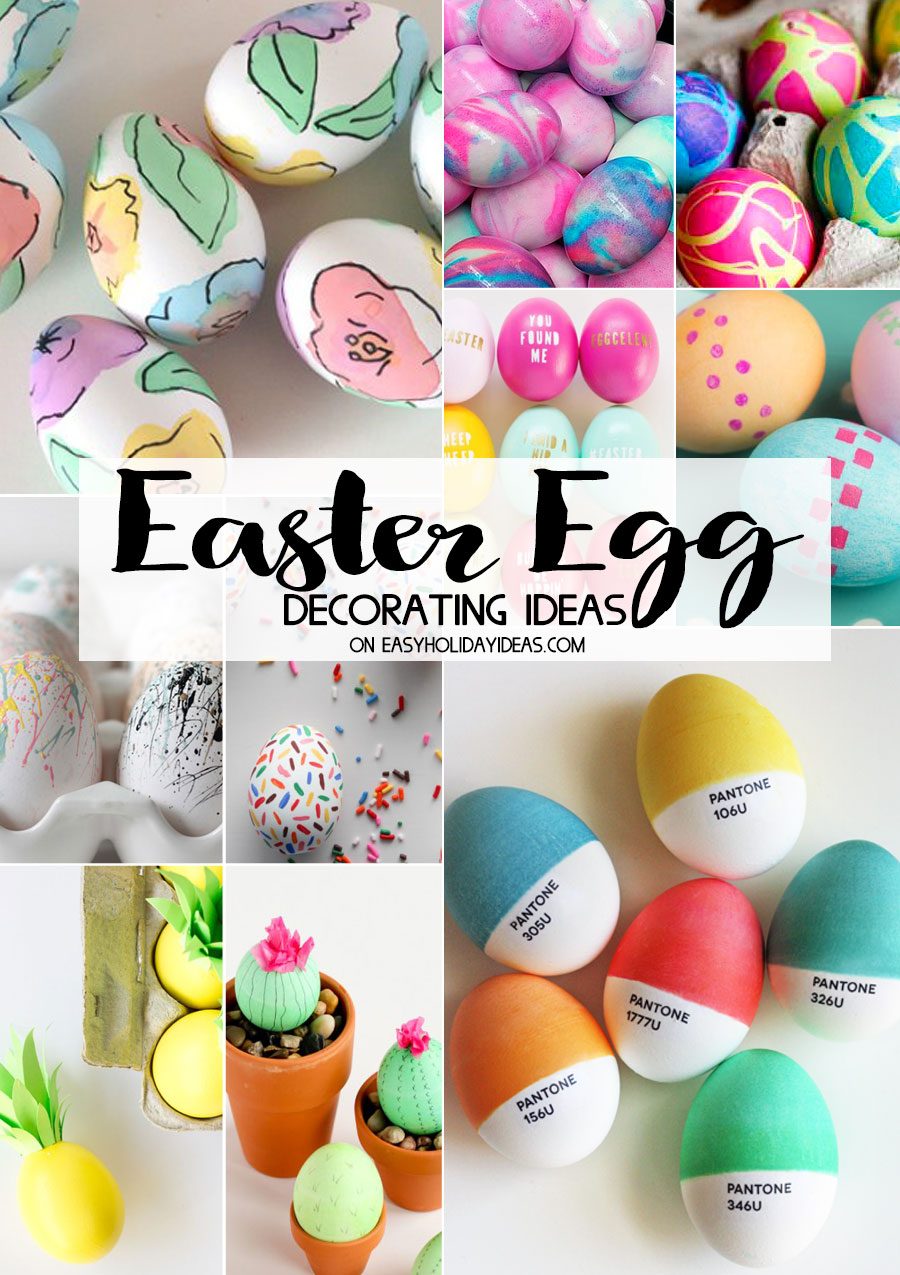 Are you gearing up for Easter? If you will be hosting the festivities & want to create some truly unique & clever eggs this year, you'll love these Easter Egg Decorating Ideas. Gather the kiddos & create some of these super fun eggs for the holiday!
How to decorate Easter Eggs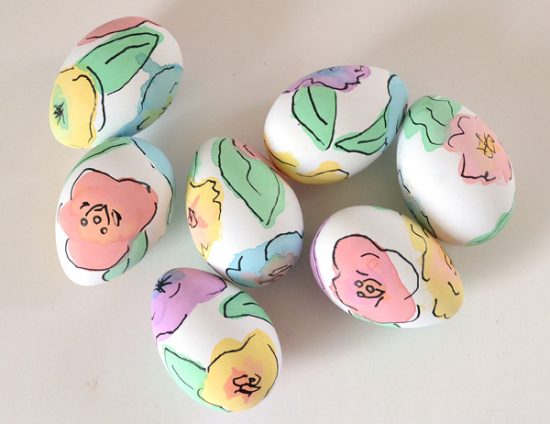 Watercolor Floral Eggs – The best part of these eggs – it's totally cool if your floral eggs aren't perfect!  The imperfection makes them perfectly perfect!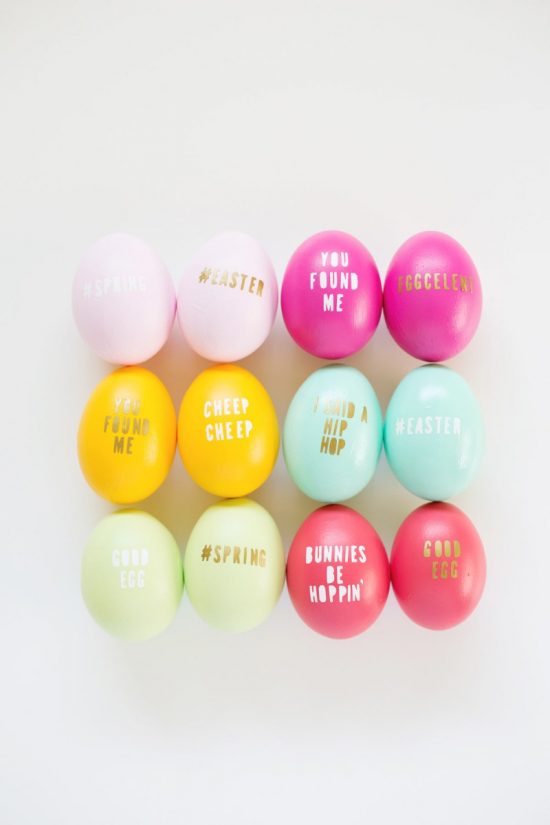 Typography Eggs – They're pretty funny for an Easter egg hunt, or just for leaving in a bowl as decoration.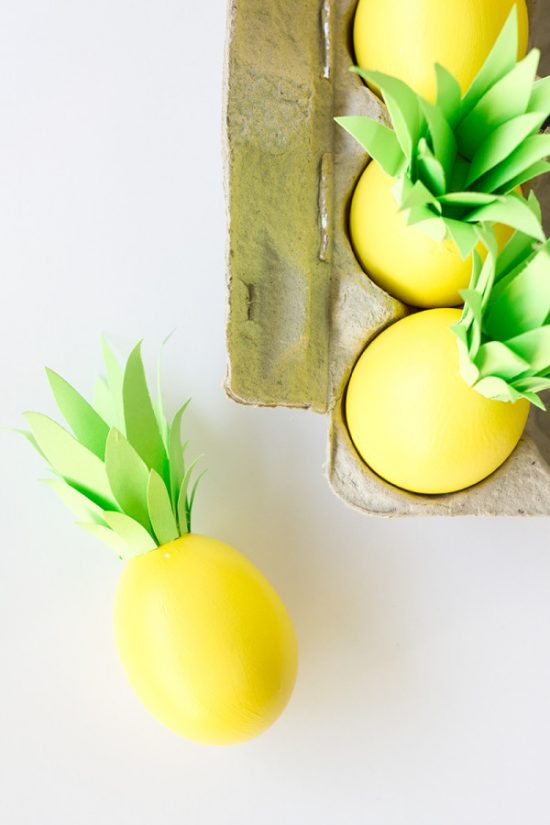 Pineapple Eggs – Wouldn't these be AMAZING in an Easter egg hunt? A whole field full of tiny pineapples. The CUTEST!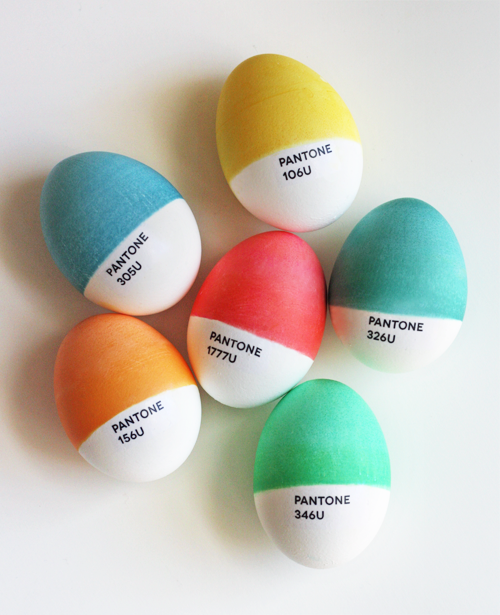 Pantone Easter Eggs – The graphic designers in the world won't be able to resist attempting faux Pantone Easter eggs.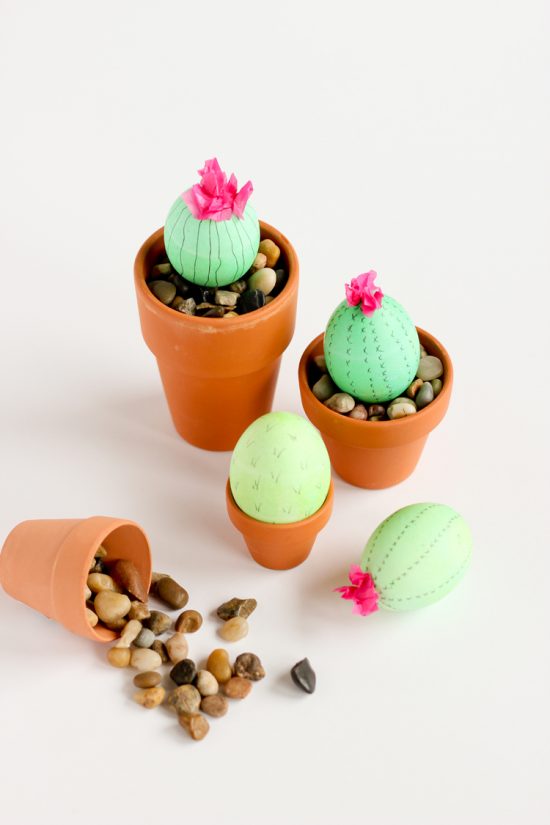 Cactus Easter Eggs – The cutest factor of these is beyond words.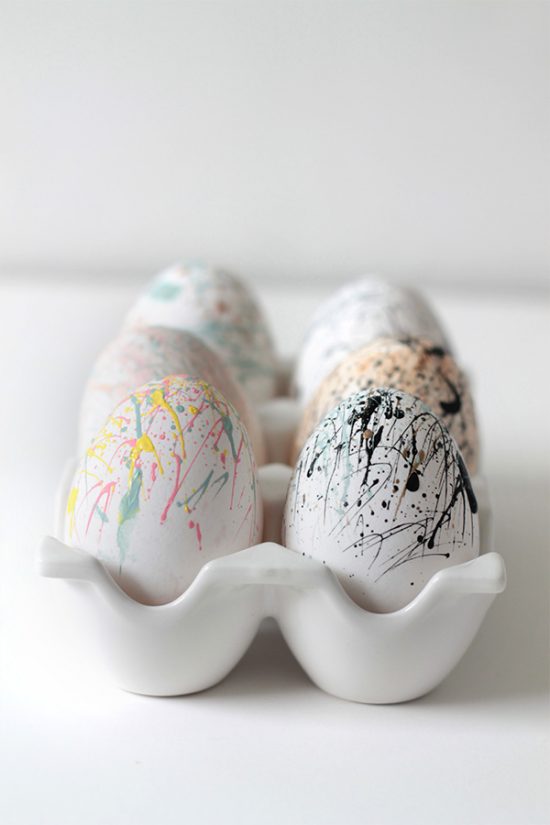 Paint Splattered Eggs – These paint splattered easter eggs are a ton of fun and a great flashback to your dirty art days as a kid. And the bonus – they look great!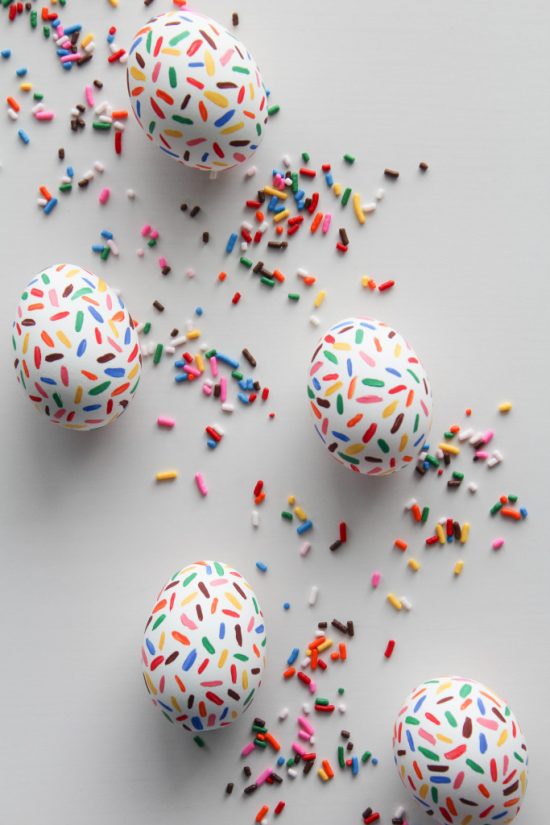 Sprinkle Easter Eggs – I'm a big believer that sprinkles make just about anything better. Including Easter eggs.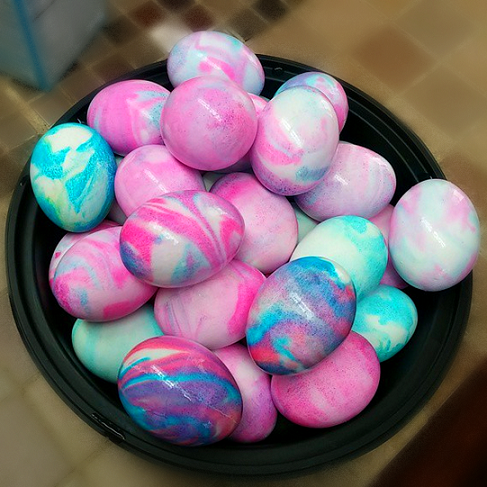 Shaving Cream Tye-Dye Eggs – This technique is way more fun for kids to do than the traditional way.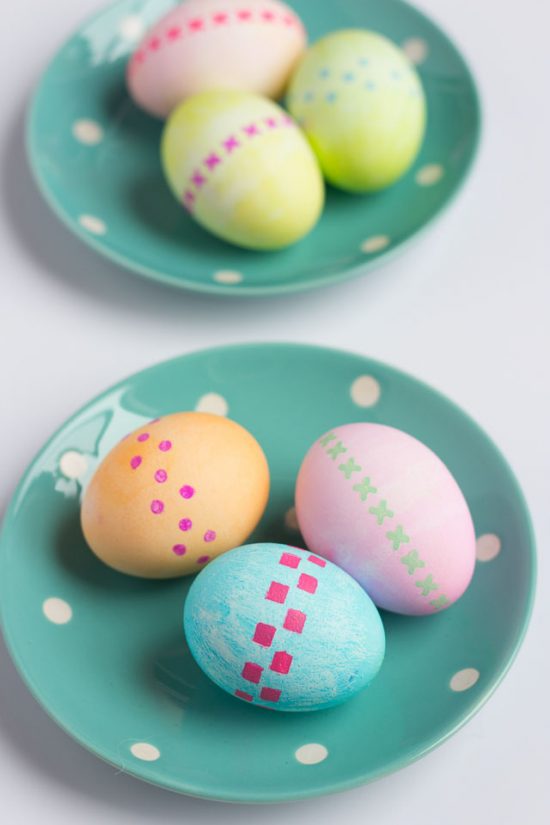 Simple Stenciled Eggs – This year, stick with the tried and true PAAS method but take them up a notch with the addition of a little simple stenciling for these simple DIY stenciled Easter eggs!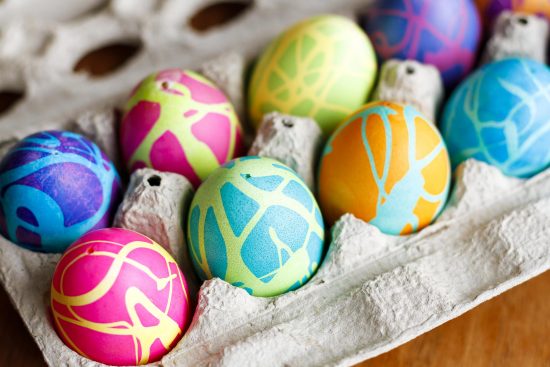 Rubber Cement Eggs – How amazing are these eggs?!? Coloring Easter eggs with this process really could not be easier (kids can help!), and the brilliant contrasting colors are absolutely stunning!
Easter Egg Decorating Ideas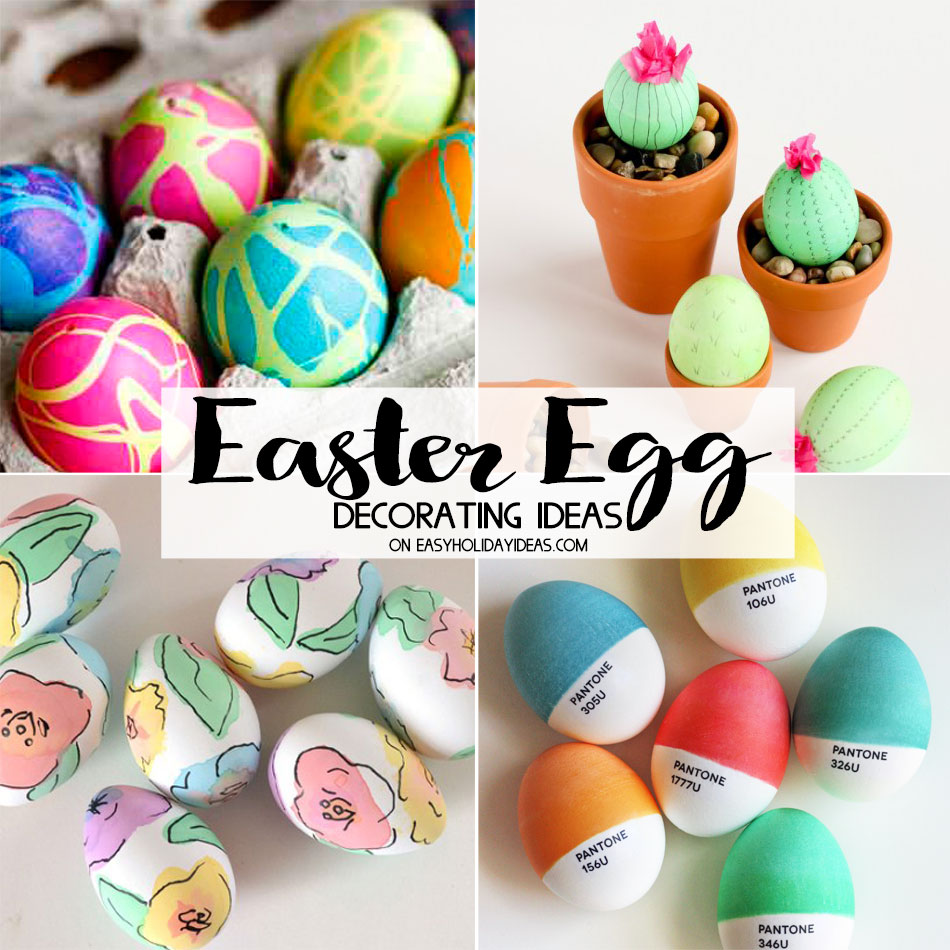 We hope this helps make your celebration the best ever!
Hope you have a Happy Easter everyone!