Don't miss serving these Spooky Halloween Cocktails at your Halloween bash! These are the most ghoulishly good cocktail recipes for the best Halloween party!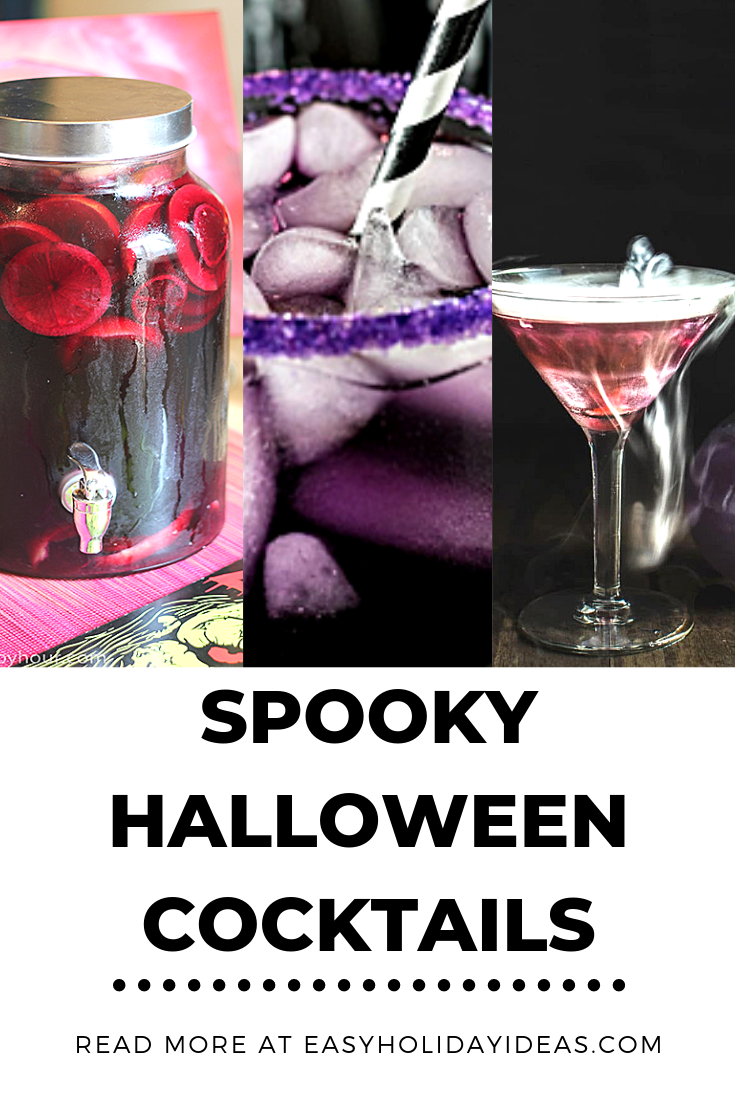 Halloween isn't just for the kids!  It's actually many adults' favorite holiday and they go all out.  If you love dressing up as somebody else, eating some spooky, bloody food, and having leftover candy for weeks (and even months!) then Halloween is probably your holiday!
While living it up on Halloween, you might even enjoy a cocktail or two.  You can add dry ice to make it even spookier, or include a syringe with a "chaser".  Most of all, your spooky halloween cocktails should be a cool color and be something spectacular that your guests will love.   A Halloween party without spooky halloween cocktails is definitely not a party, so make sure to add a few of these cocktails to your party menu – your guests will thank you!
Spooky Halloween Cocktails
A Purple People Eater that is almost too gorgeous to drink – Via homemadehooplah.com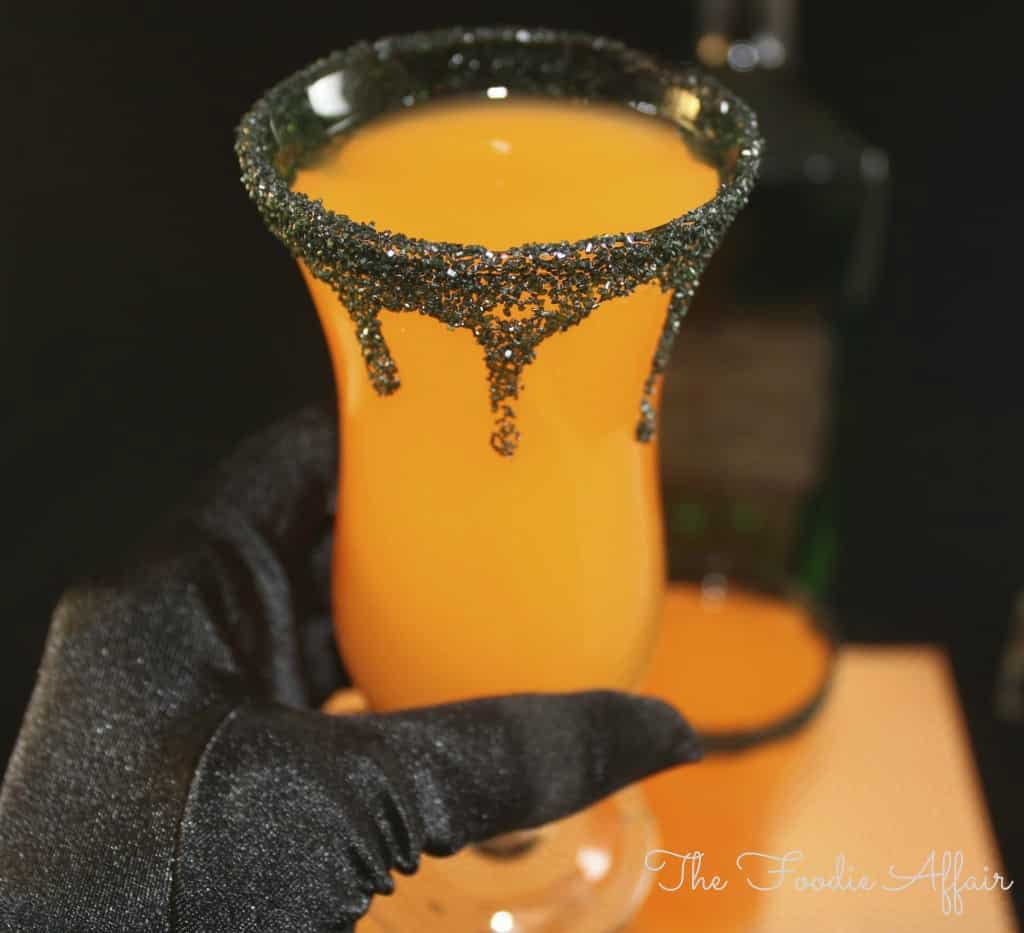 Hocus Pocus Halloween Cocktail with the coolest rimmed glass – Via thefoodieaffair.com
Black Magic Margaritas – woohoo all the magic!  Via kingsoopers.inspiredgathering.com
Walker Blood Sangria that the crowd will line up for – Via cravingsofalunatic.com
Spiced Sangria in a giant pitcher for the entire party to enjoy – Via lovehappyhour.com
The Witch's Heart in all of its steamy scariness is sure to please the party crowd – Via theflavorbender.com
Vampire Cocktail with a creepy syringe of blood – Via selfproclaimedfoodie.com
Black Magic is pretty much the coolest (and creepiest) drink ever – Via elletalk.com
You can't go wrong with "Hallowine" Sangria – Via theseasonedmom.com
Every guest at the party is going to want one of these Black Magic Jello Shots – Via breadboozebacon.com
Which of these Halloween Cocktails will you be serving at your party?
Don't forget to serve some Fun Halloween Food to your guests!