Whether you're a couple or a family with kids, there are so many creative Family Halloween Costumes you can  make for a fraction of the cost of buying a family of costumes.
11 Family Halloween Costumes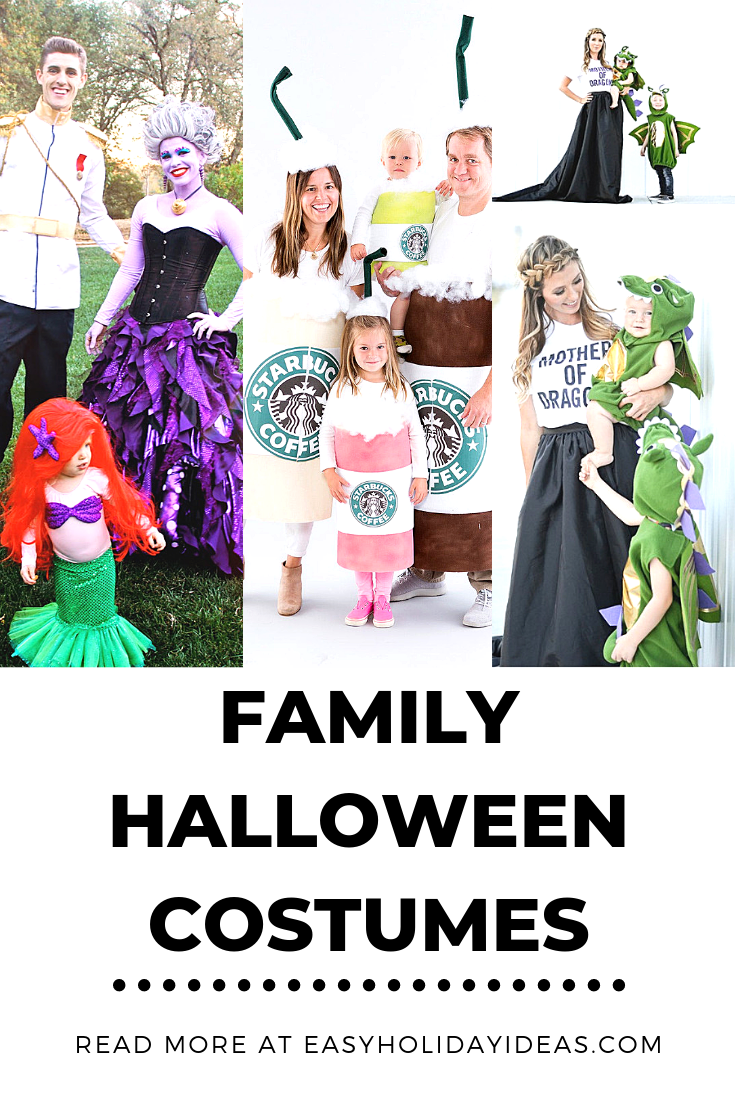 You might want to dress up as the Despicable Me clan, an entire football team, or go classic with some Wizard of Oz Costumes.  No matter if you are crafty or not, these Family Halloween Costumes all can be made very easily, and some take very few supplies.  Rather than spend a fortune, why not make your own costumes, and another benefit? You won't walk into the party and see another one of you!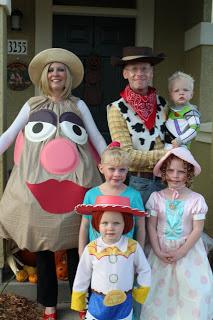 The Entire Toy Story Family makes it easy when you have multiple kids to outfit! – Via KrazyKingdom.blogspot.com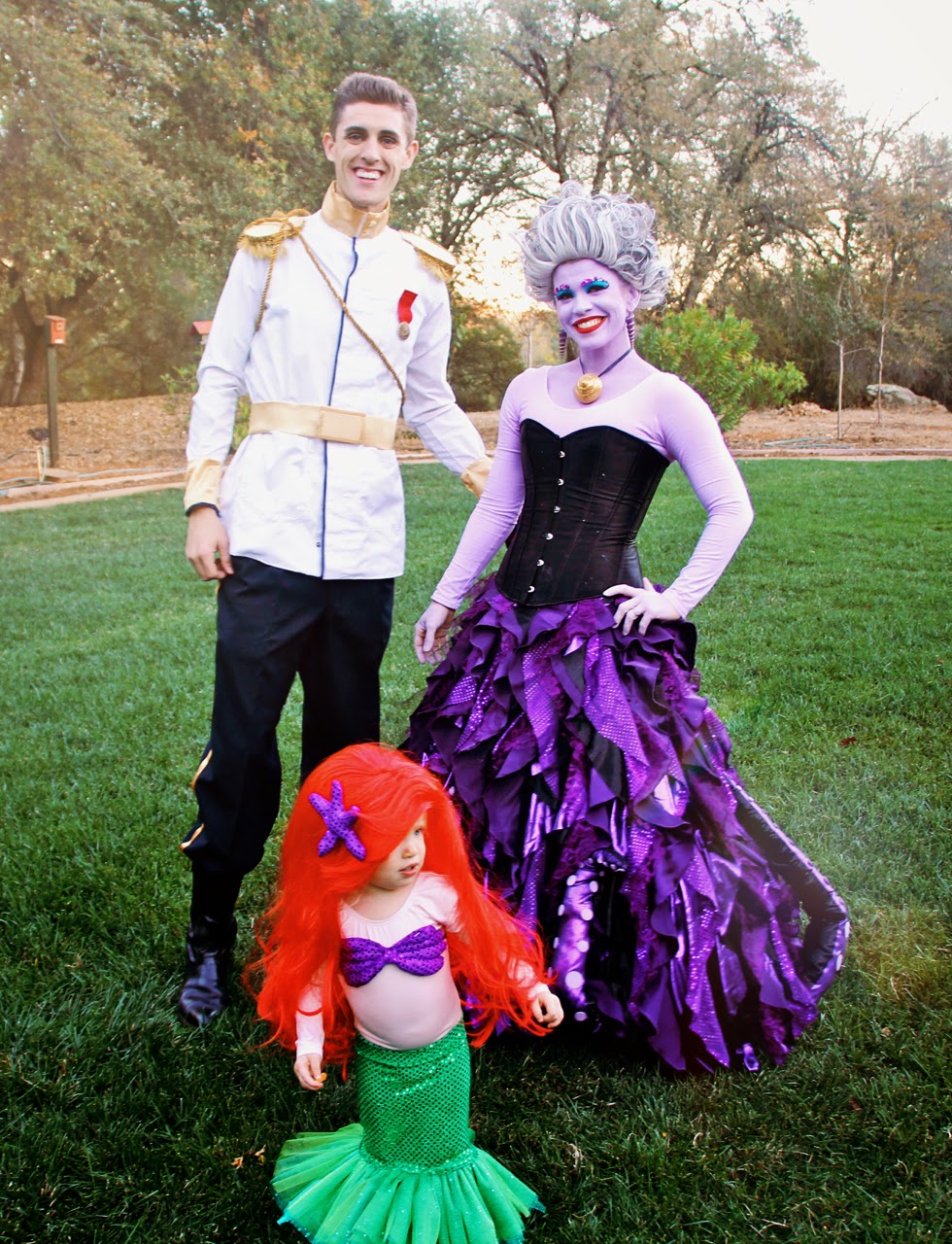 Disney's The Little Mermaid family – Ursula included! Via trumanandamyweston.blogspot.co.uk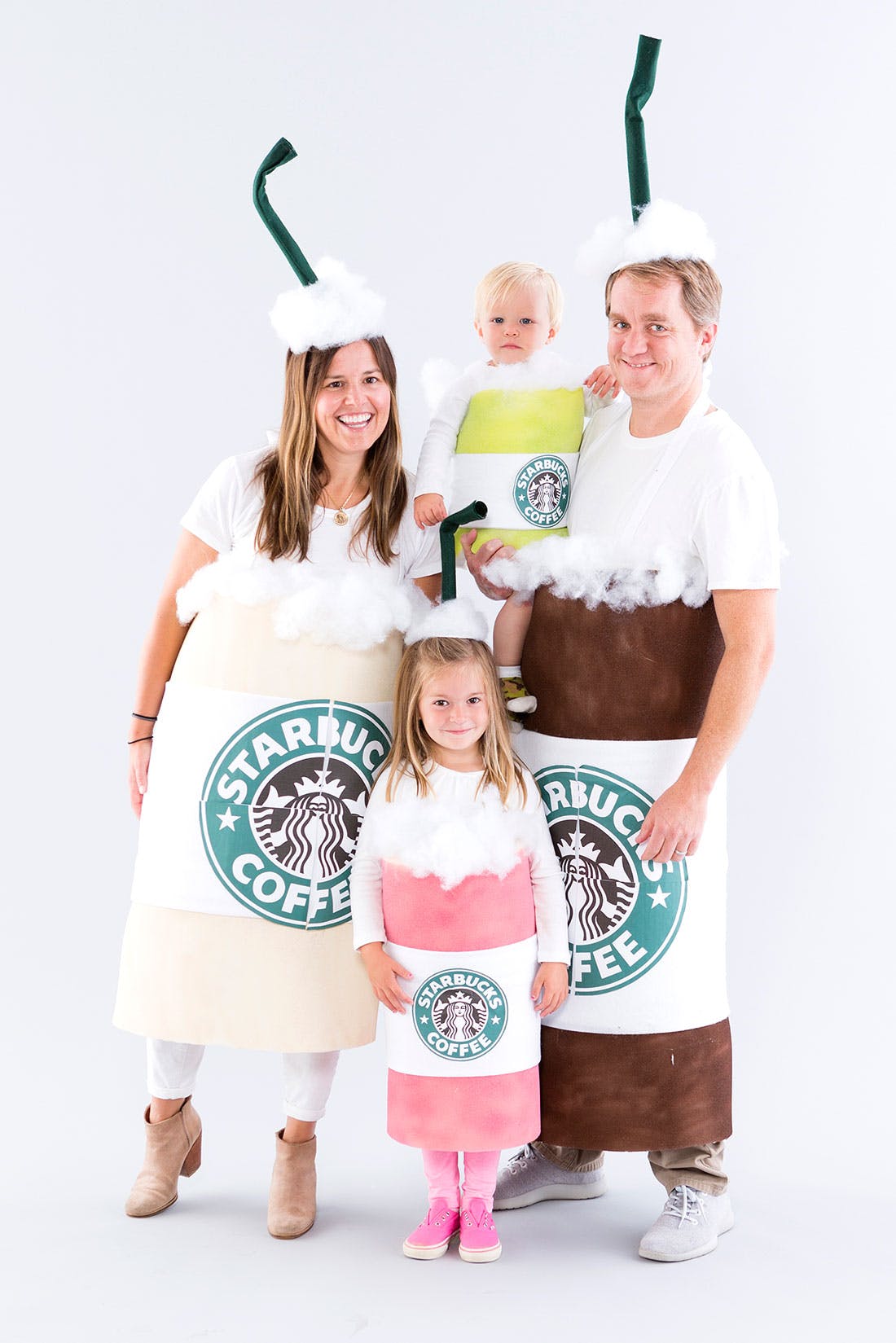 There are so many drinks that can be included in this Starbucks drinks family – straws included! Via www.brit.co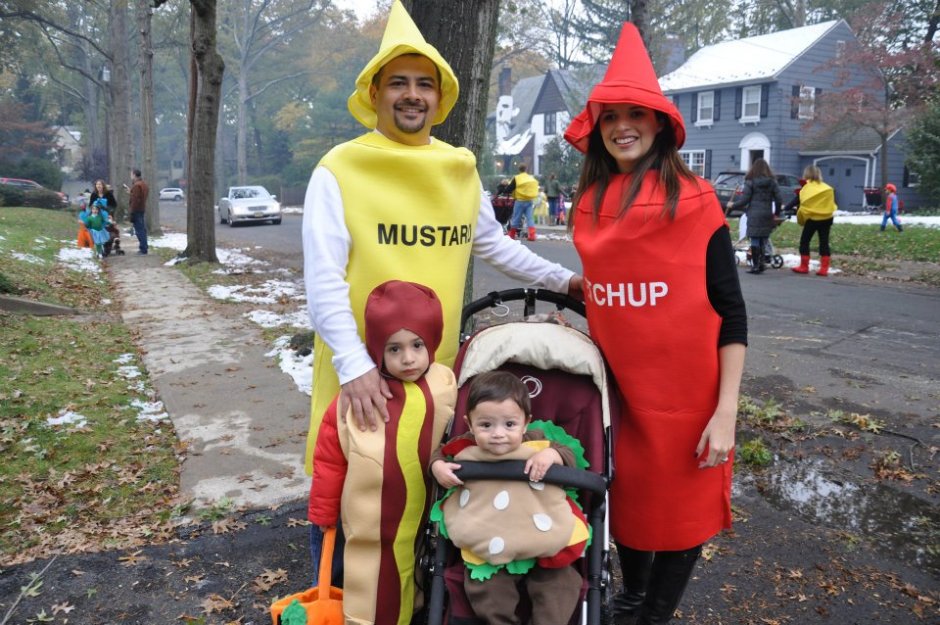 Grillling family with all the condiments! Best part of this idea is that you can add in more condiments the more kids you have!  Via myfriendbettysays.com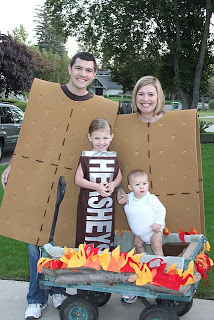 Talk about an easy costume for mom and dad! Not to mention, everyone loves S'mores! Via smittcamp.blogspot.com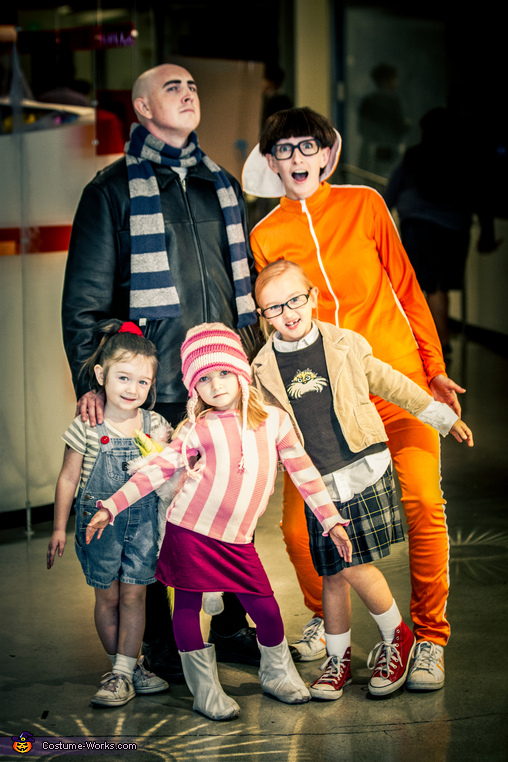 You can very simply visit Goodwill and be the entire Despicable Me Clan – Via costume-works.com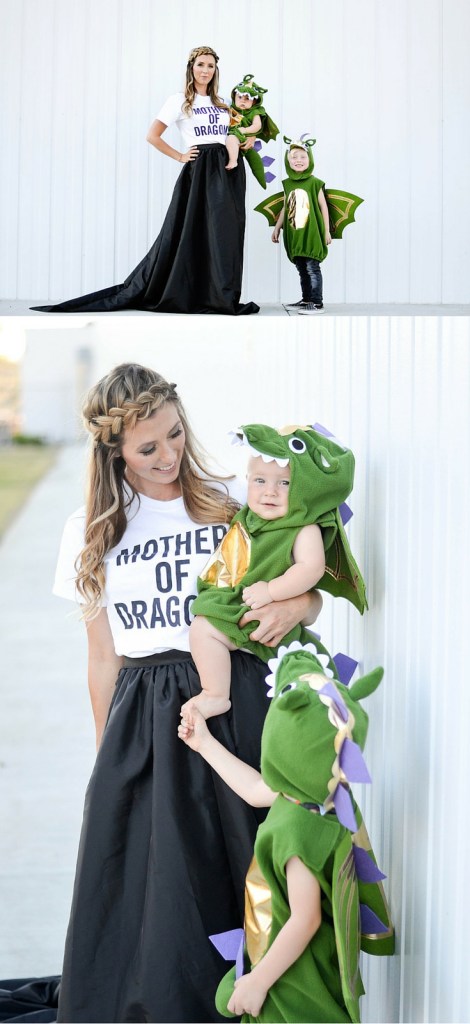 The cutest Dragon Mom (Game of Thrones-esque if you ask me!) Via babybirdsfarm.com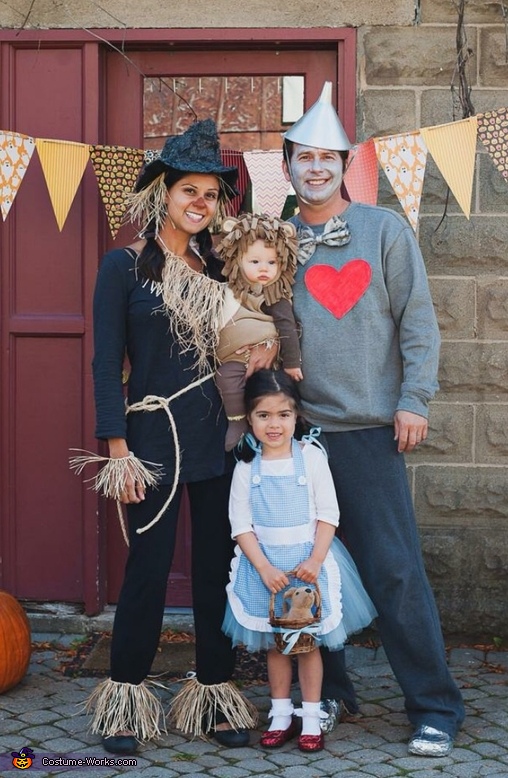 You can always go Classic Wizard of Oz! Via costume-works.com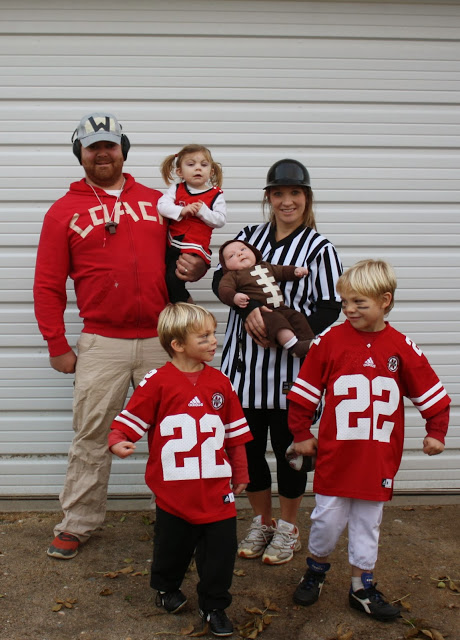 The Whole Darn Football Team (football included!) – Via lifeonmavenue.blogspot.com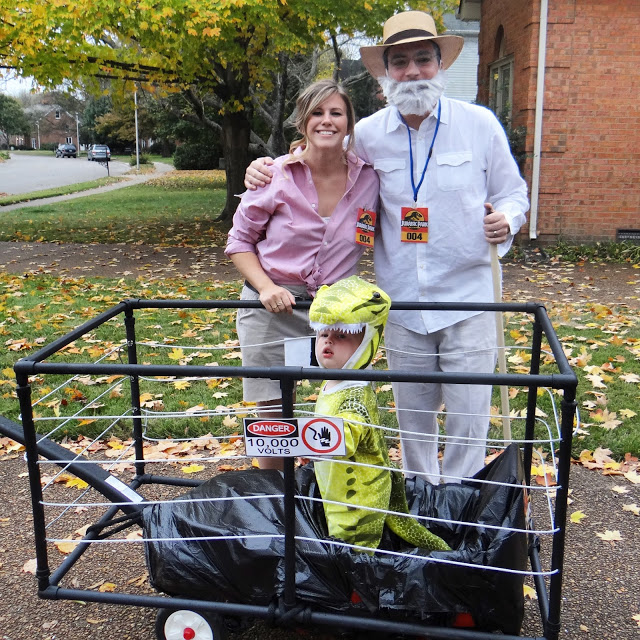 Jurassic Park Family with the coolest dinosaur cage idea!  – Via citytosouth.com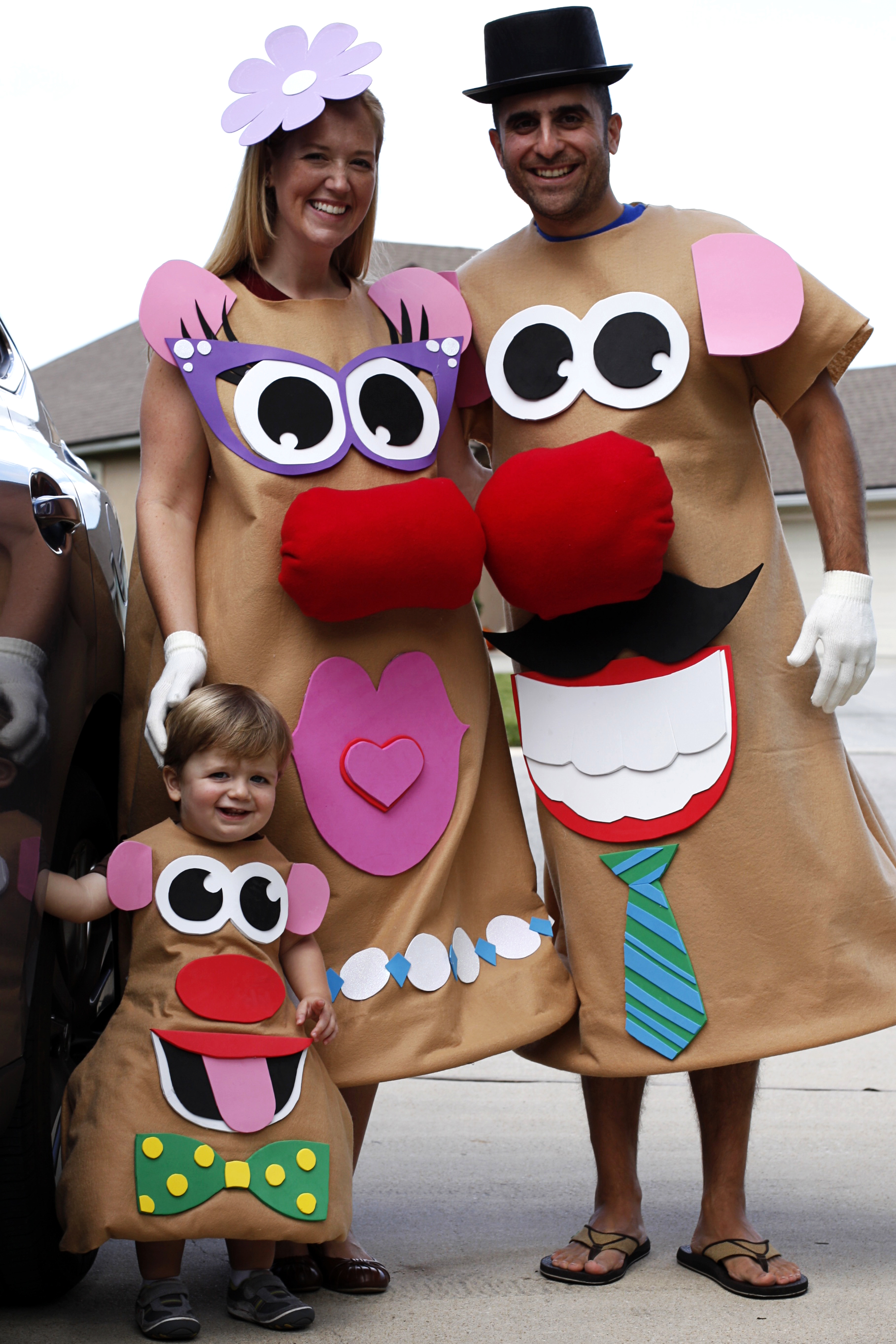 Potato Head Family (are those hula hoops!?!?)  – via Pinterest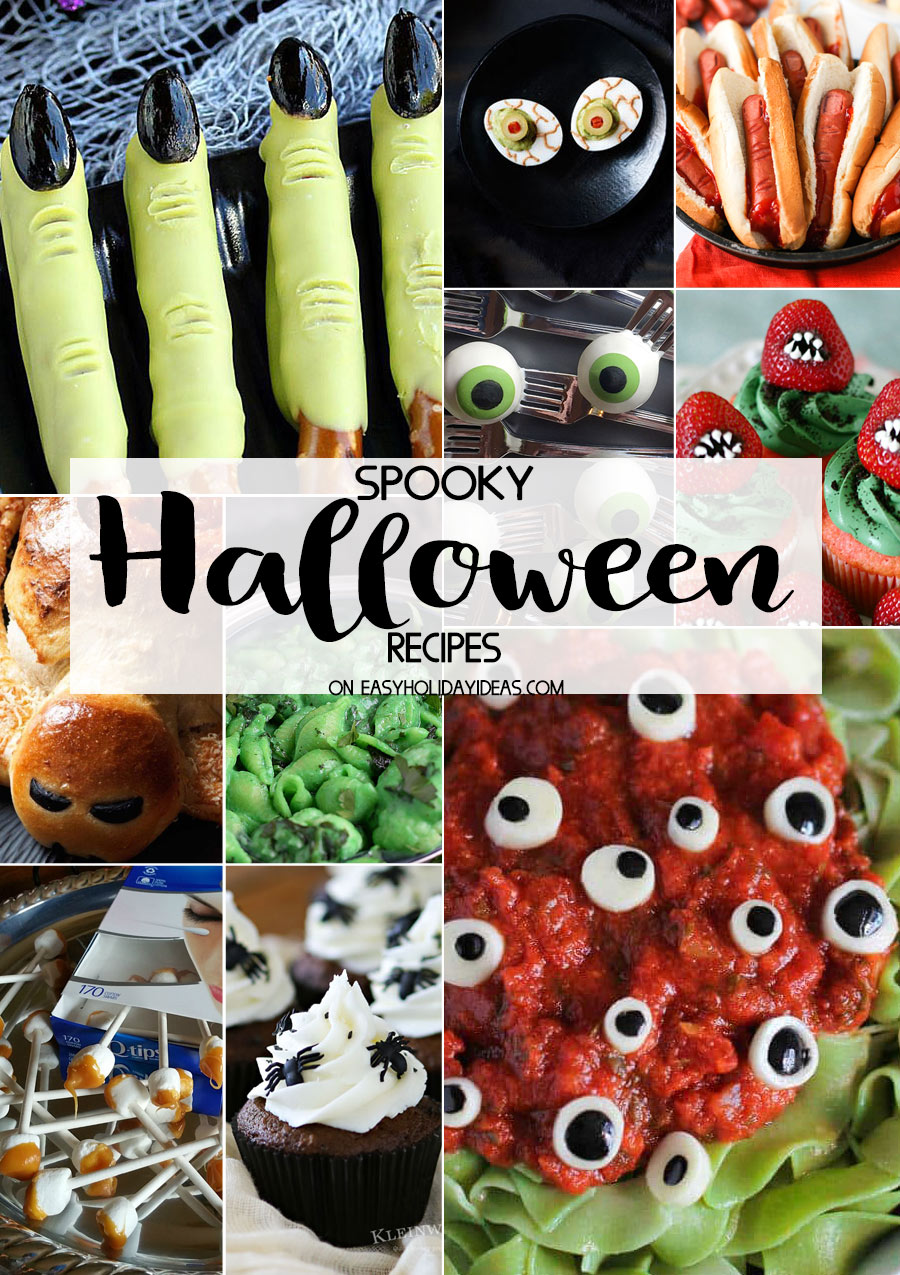 For more Halloween Fun, check out these Halloween Treats and Halloween Cocktail ideas for super spooky ways to make your Halloween Party even more spooky and spectacular!  A Halloween party really isn't complete without the spooky food and cocktails!