Check out these Colorful Rainbow Recipes to make your St. Patrick's Day extra happy. Taste all the colors of the rainbow with these bright and cheery recipes!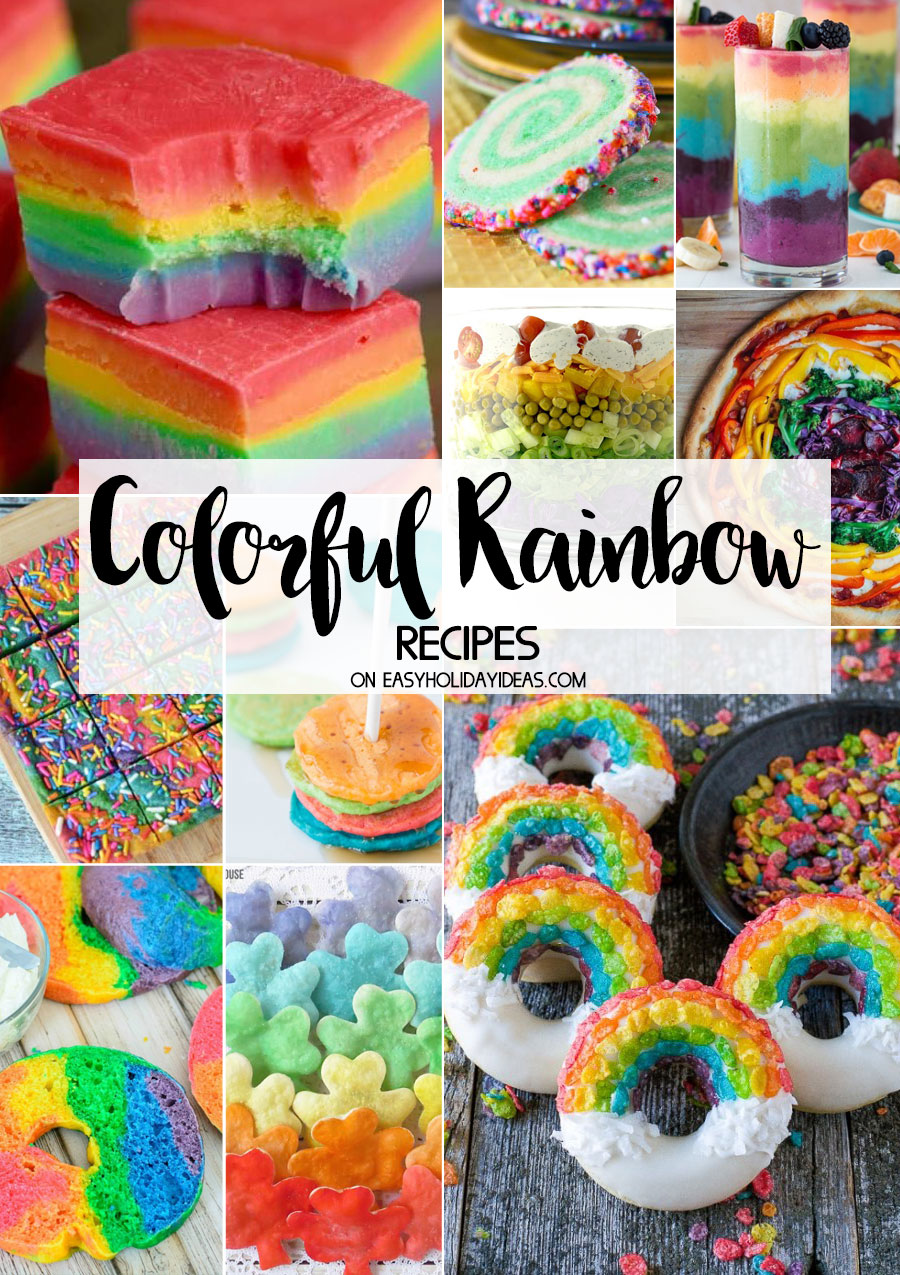 There are so many fun ideas to choose from, but today we've rounded up some of our favorites. Hopefully, they will provide some inspiration for your own festive creations.
Rainbow Recipe Ideas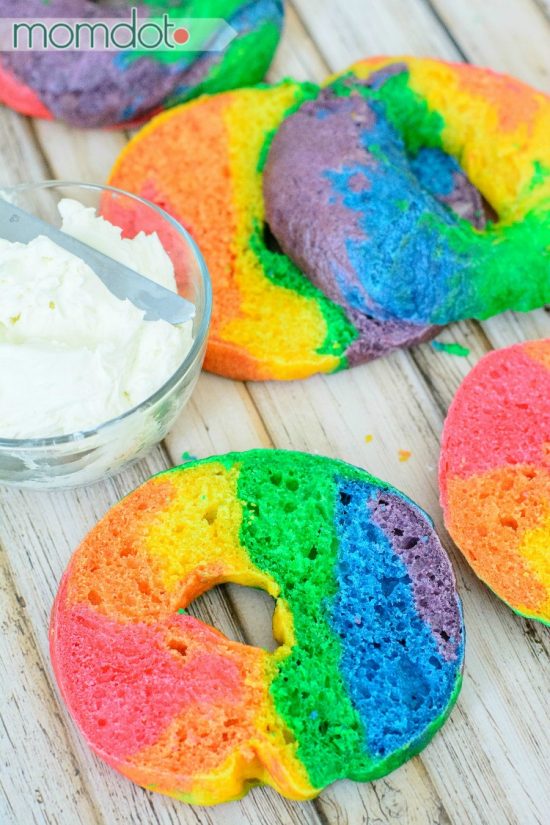 Colorful Rainbow Bagels – Why? Because they are pretty and that's enough reason.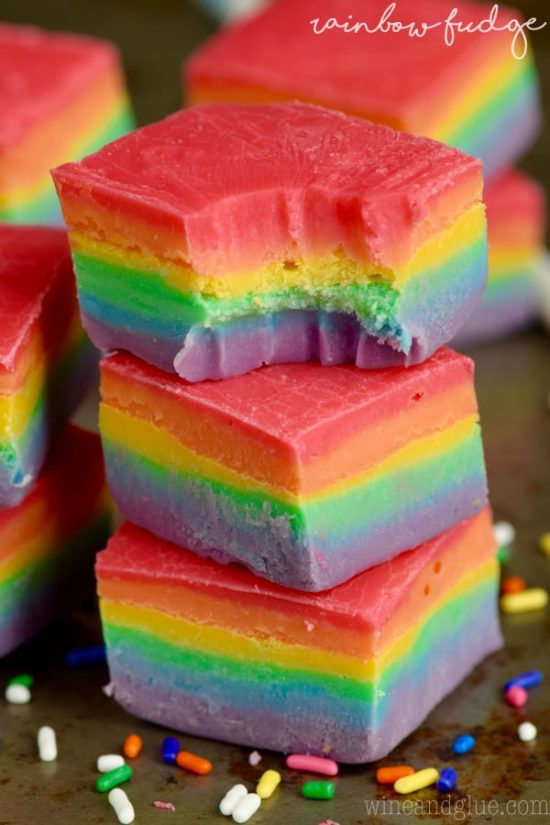 Rainbow Fudge – This Fudge is super easy but will wow everyone!  So easy the kids can do it!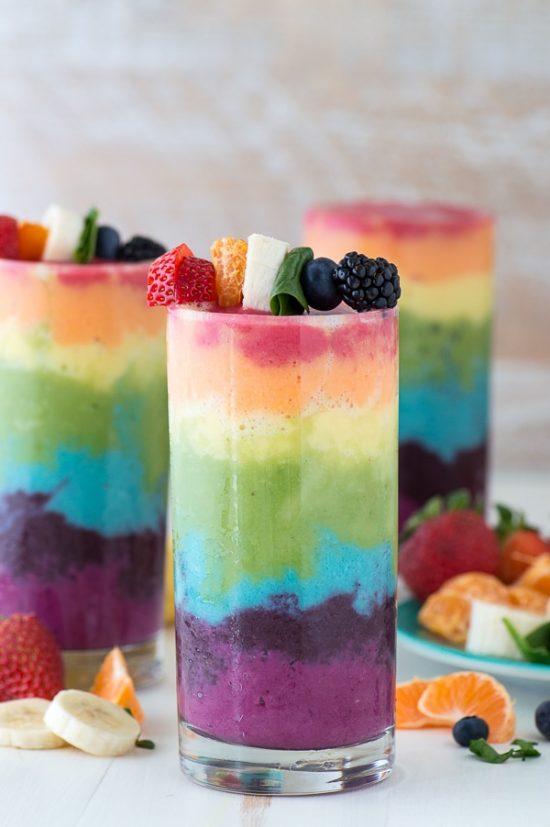 Rainbow Smoothie – I wouldn't call this your average breakfast smoothie, I mean it does have 7 layers, but it's the type of smoothie that would be perfect for special occasions like birthdays or st. patrick's day!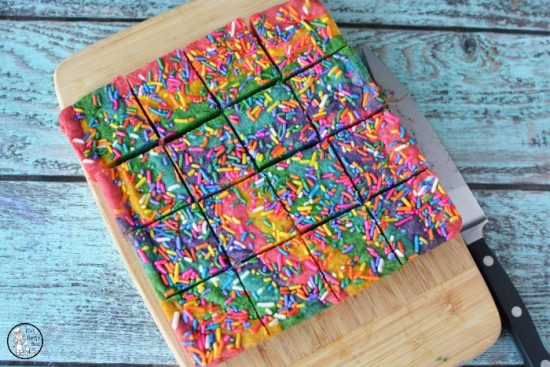 Delicious RainbowCookie Bars – Sometimes color is everything, and that is the theme in these Unicorn Rainbow Cookie Bars.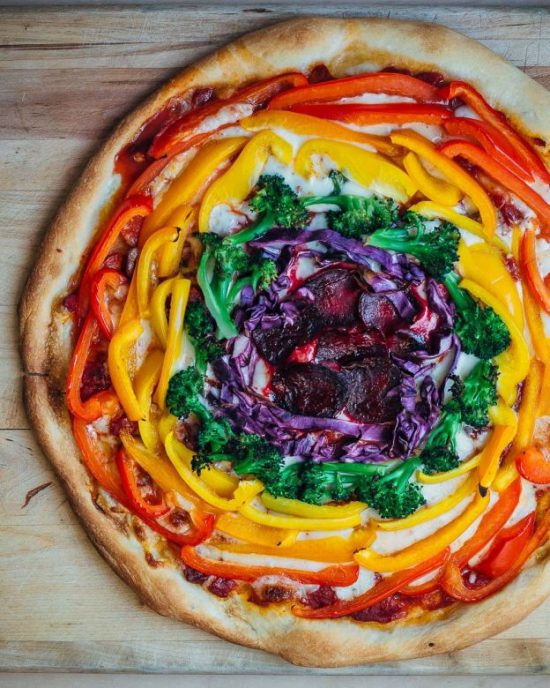 Rainbow Pizza – The rainbow of red, orange, and yellow peppers; broccoli; purple cabbage; and beets make for a striking palette that everyone will be eager to taste.
St. Patrick's Day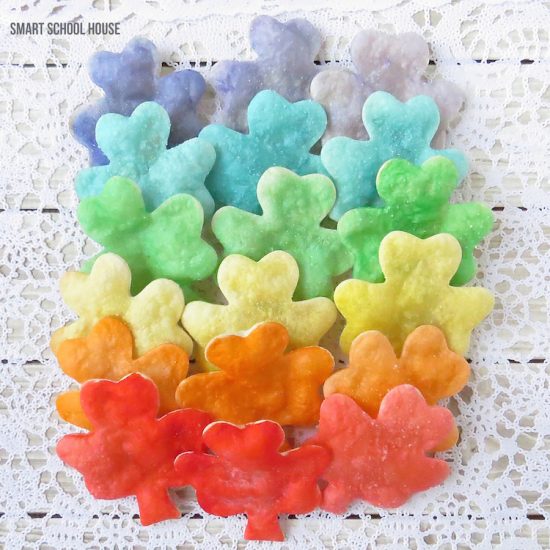 Shamrock Rainbow Chips – Make homemade chips that are colorful rainbow shamrocks! They're crunchy, a little bit salty, and very fun to make!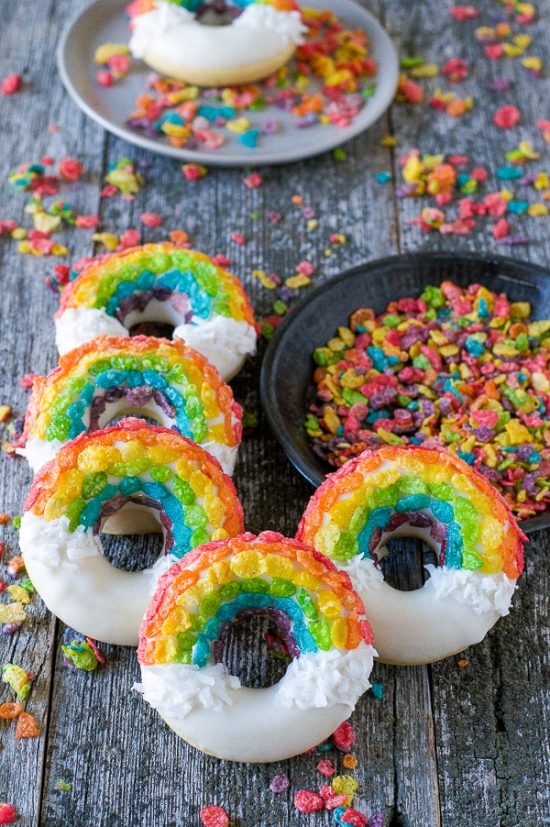 Adorable Rainbow Donuts – These fun donuts are made using fruity pebbles, white chocolate and shredded coconut!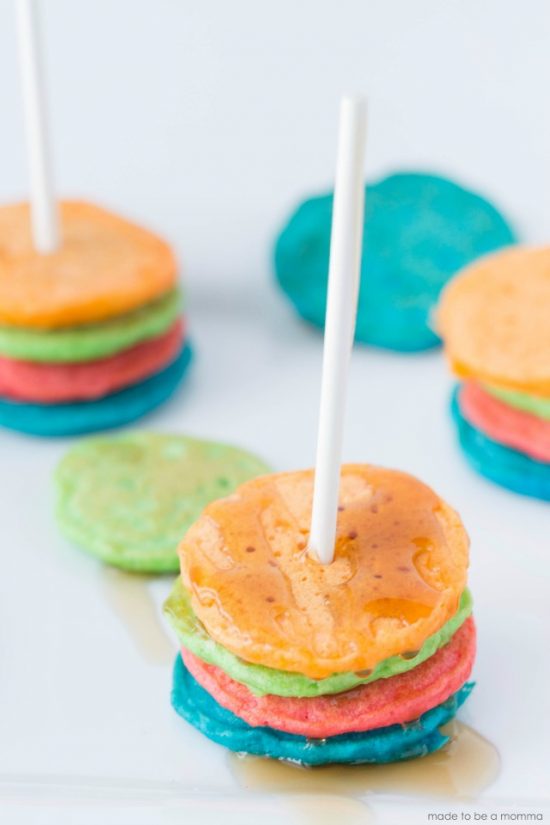 Fun Rainbow Pancake Pops – Perfect for little fingers!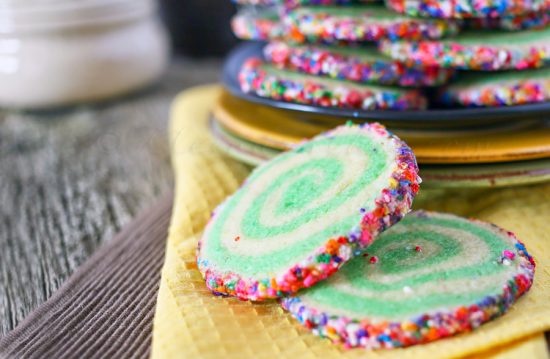 Easy Rainbow Pinwheel Cookies – Swirls & rainbows- how could one not eat these with a huge smile.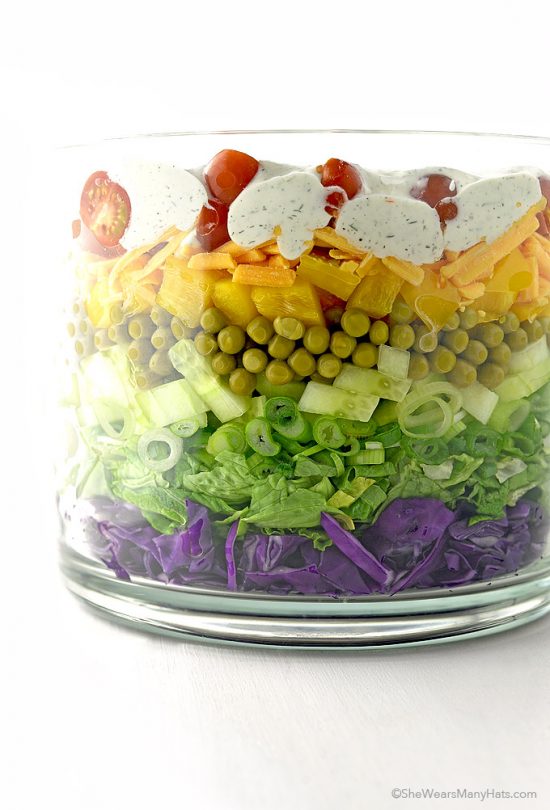 Layered Salad – This colorful Salad with a creamy citrus dill dressing is such a nice addition to any holiday or picnic menu. Easily prepare a day ahead for simple entertaining.
Colorful Rainbow Recipes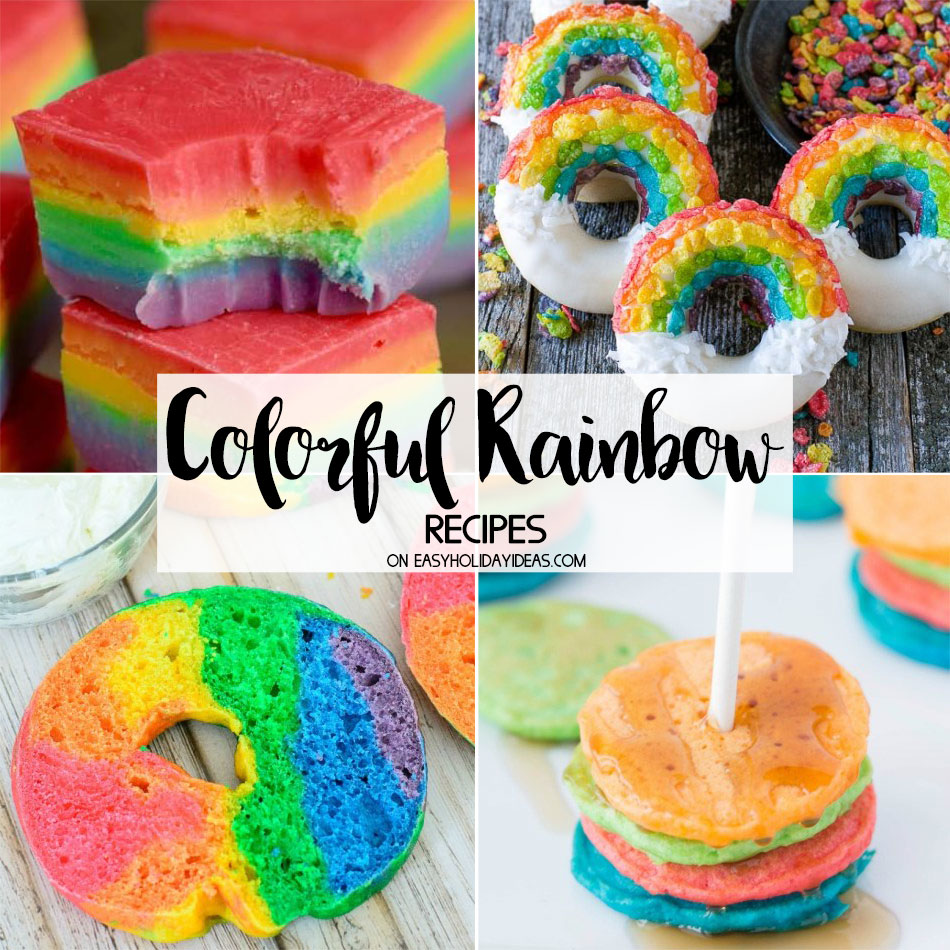 These super fun & colorful recipes are sure to make your day extra cheerful!!
Hope you have a Happy St. Patrick's Day everyone!