Coming up with Family of 3 Halloween Costumes may seem like a challenge, but three is the perfect number to pull off an epic group costume.
Whether you're looking to go all in on a group costume, plan on buying outfits, or need an easy idea, there's a lot of inspiration you can take from these creative family costumes. With creative group costumes, Halloween can be fun for kids and parents alike.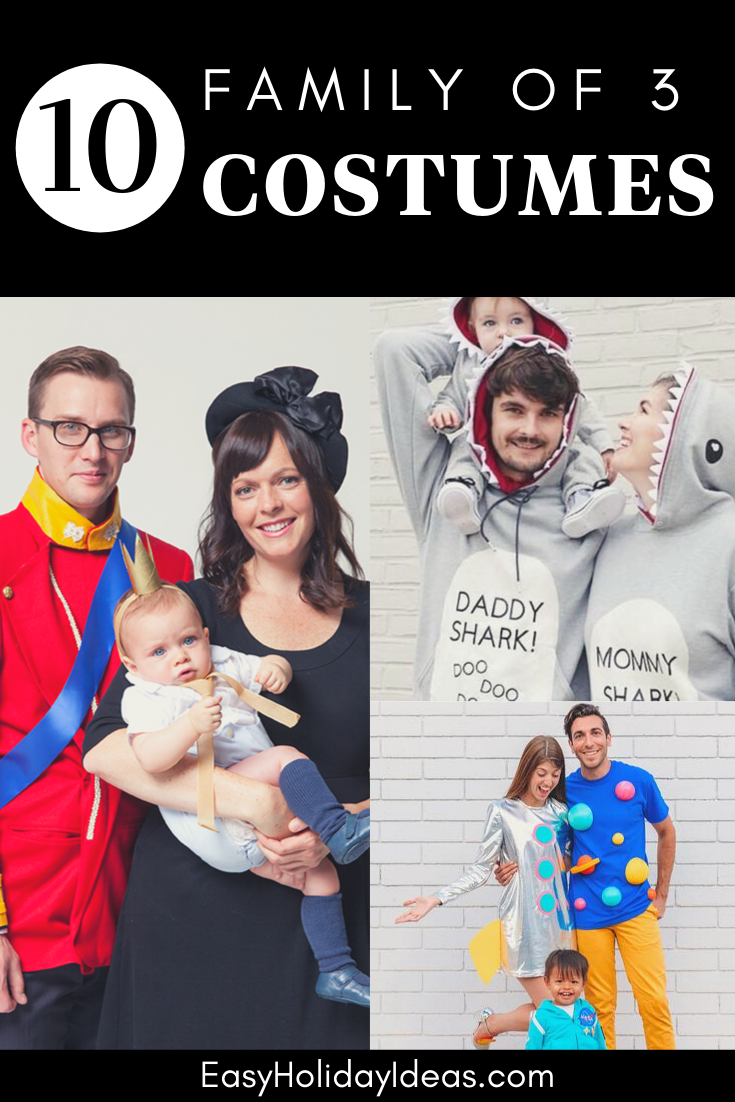 From Disney characters to Starbucks drinks — you'll definitely feel ready to prepare for Halloween after seeing these costumes.
Here are some of our favorite ideas for a Family of 3 Halloween Costumes. Some are spooky, some are funny – they're all really fun!
It's never too early for choosing your Halloween costume. The fun and excitement of planning out your homemade costume are enough to get anyone ready to celebrate, and getting to put on your costume will be the best payoff for your hard work.
Have more than 3 in your family? Chris Loves Julia has the coolest Wizard of Oz costume for a family of 5 that we're obsessed with!
Once your Family of 3 Halloween Costumes are prepared, you can start planning your Halloween party. You're going to need Spooky Cocktails, Spooky Food, and Spooky Decor!