If you love a good backyard BBQ, then you don't want to miss these awesome Summer Grilling Recipes. From brisket & kebobs to grilled shrimp & grilled corn salads, there's something for everyone!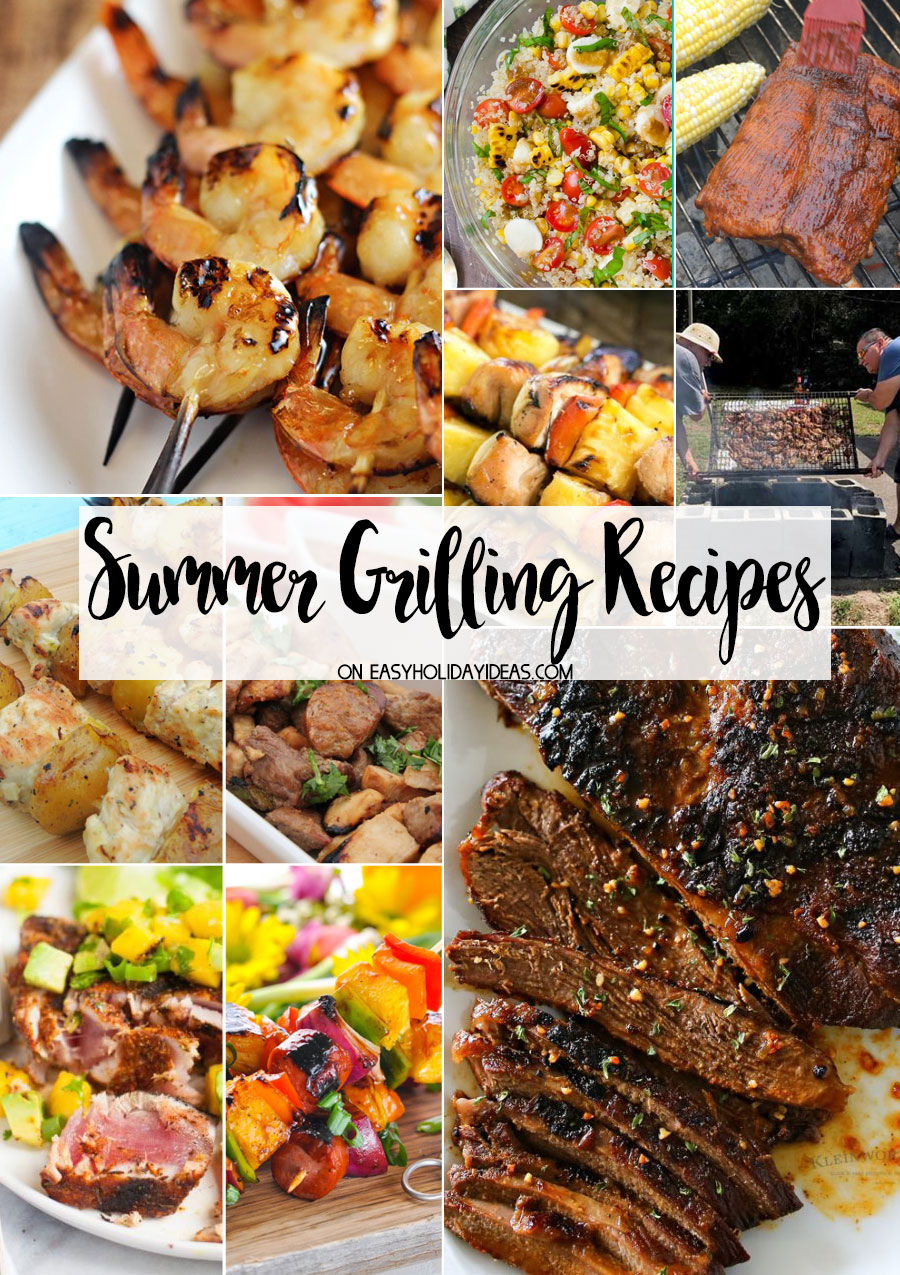 Have you been enjoying the warmer weather? Hope you have been able to get out in the yard & enjoy some bbq this season. If you are hosting a bunch of summer potlucks or planning your holiday celebrations or even just chilling with the family over some good food on the weekend, these Summer Grilling Recipes are all great to add to the menu. Scrumptious & savory goodness right here!
Summer Grilling Recipes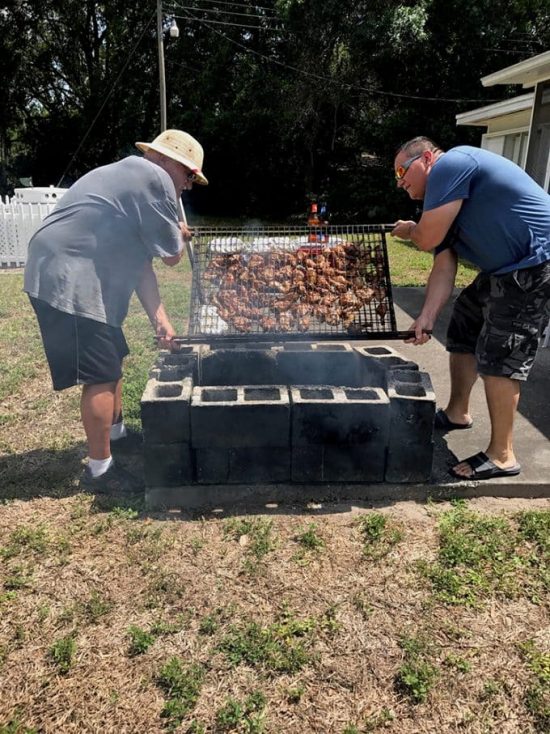 Try this Cornell chicken and you'll agree it may be the best barbecue chicken you've ever tasted.  THE UNOFFICIAL FOOD OF THE NEW YORK STATE FAIR.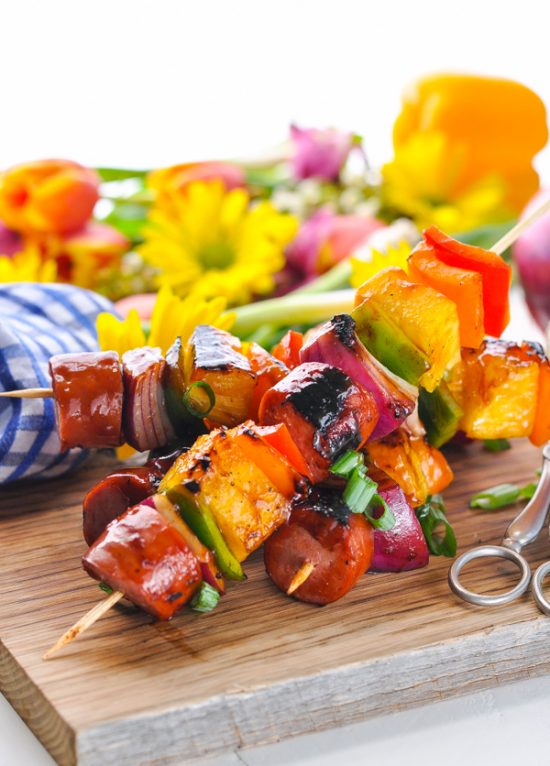 Savor every moment of your summer with an easy dinner recipe that's perfect for the season! From get-togethers with friends to pool parties, camping trips, and family cookouts, these Hawaiian Kielbasa Kabobs are a fresh and simple option that suits any occasion!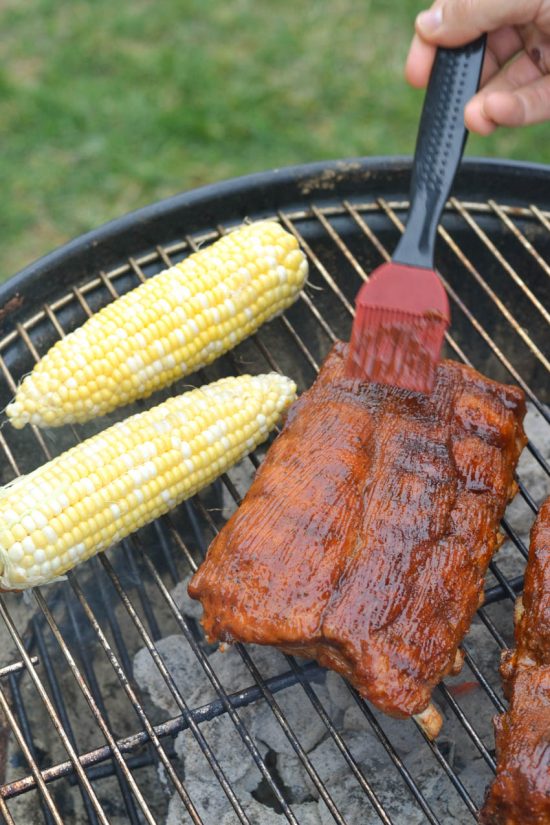 A family recipe for getting tender juicy ribs on the grill – the best way to cook lunch and dinners all summer long!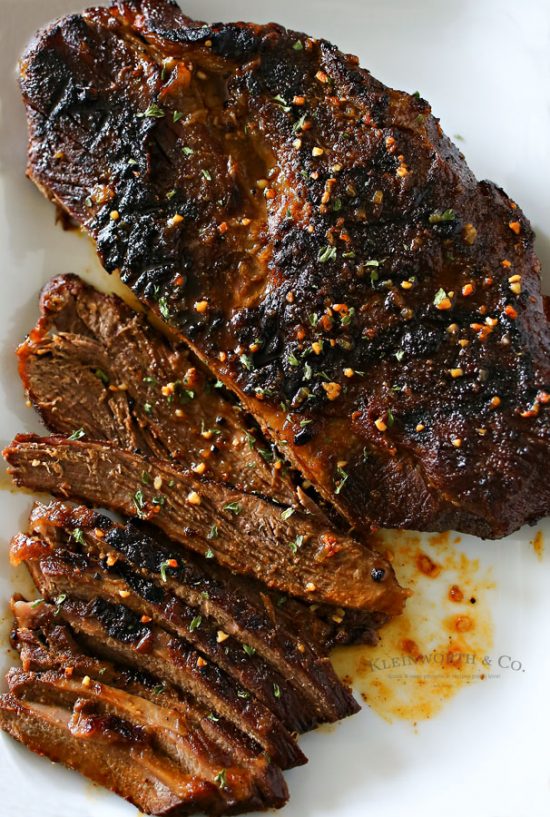 This Easy BBQ Beef Brisket recipe is so delicious & the perfect grilling recipe to enjoy all summer long. Add to a sandwich or enjoy with grilled corn.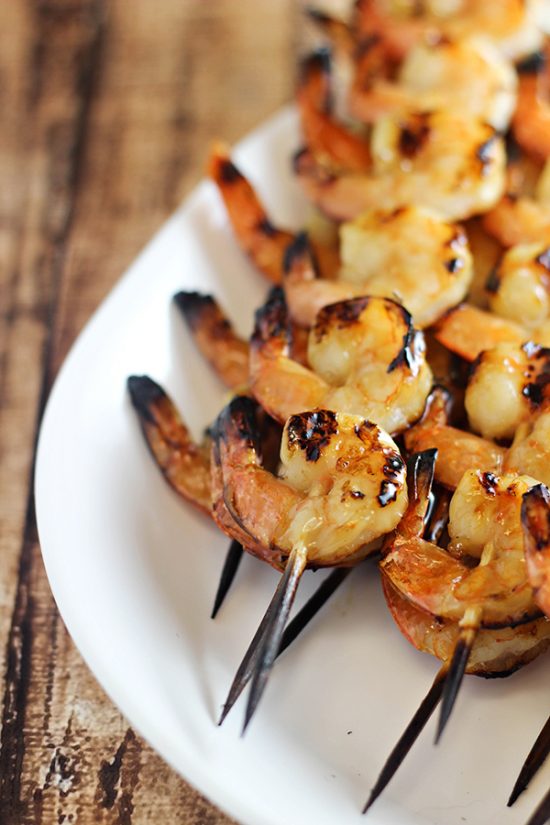 With a coconut-rum glaze, this shrimp recipe is sure to be one that you'll make for every summer BBQ you host!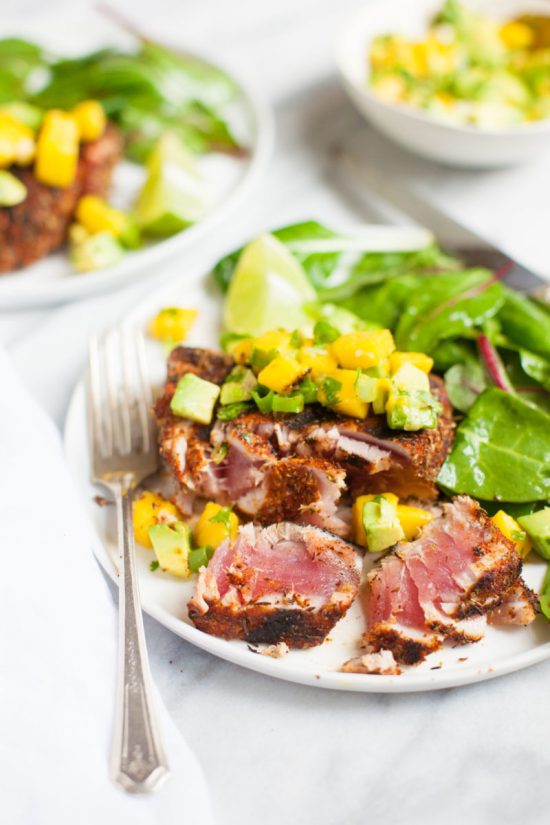 These Grilled Blackened Tuna Steaks with Mango Avocado Salsa are just the thing when you need a flavorful, fancy dinner that's still quick and healthy.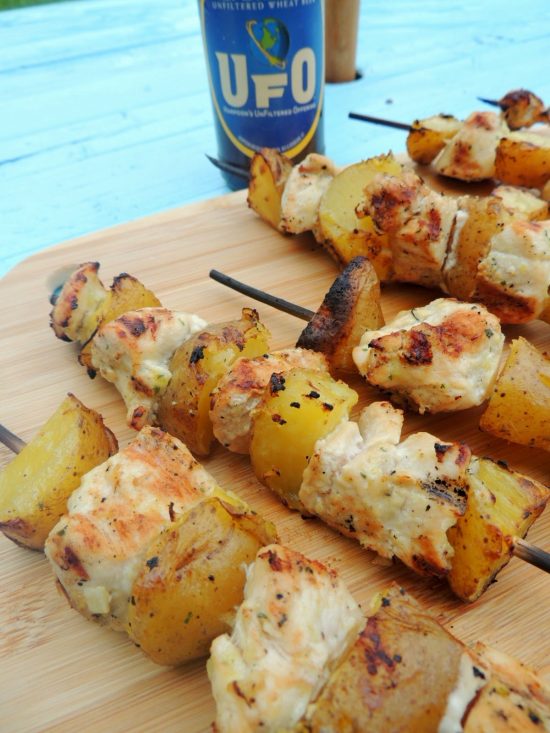 Juicy chunks of chicken and hearty potatoes are marinated in a simple 4 ingredient marinade, skewered, and then grilled to perfection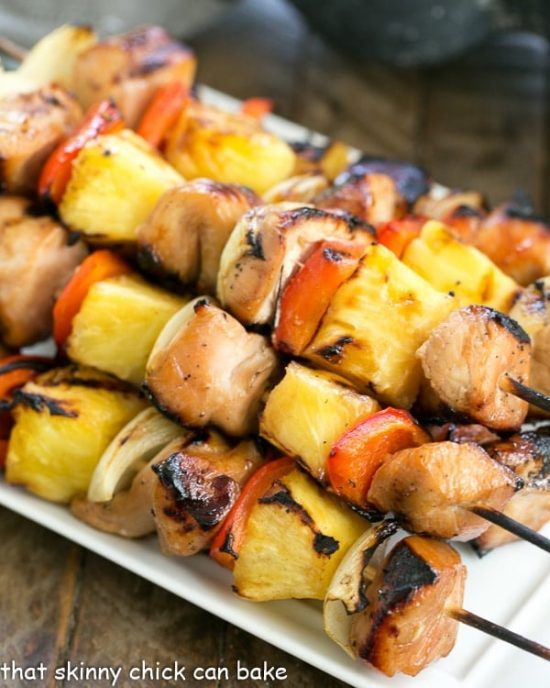 A simple marinade transforms ordinary boneless, skinless chicken into these splendid Honey Glazed Chicken Kabobs! Hello, barbecue season!!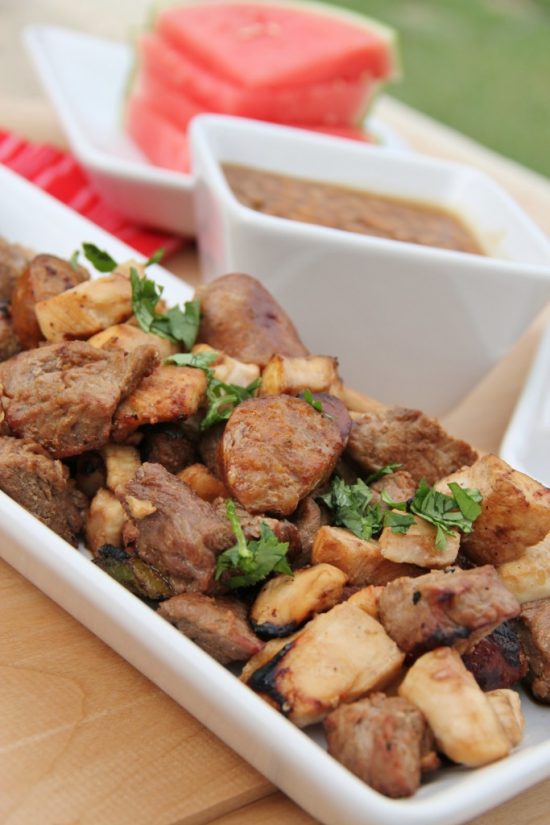 The best part about this recipe is that it is totally customizable.  Use whatever veggies and meat that you want.  Make them vegetarian, make them all meat, use leftovers, or clean out the freezer….the recipe is really for the marinate that is perfect for summer kabobs!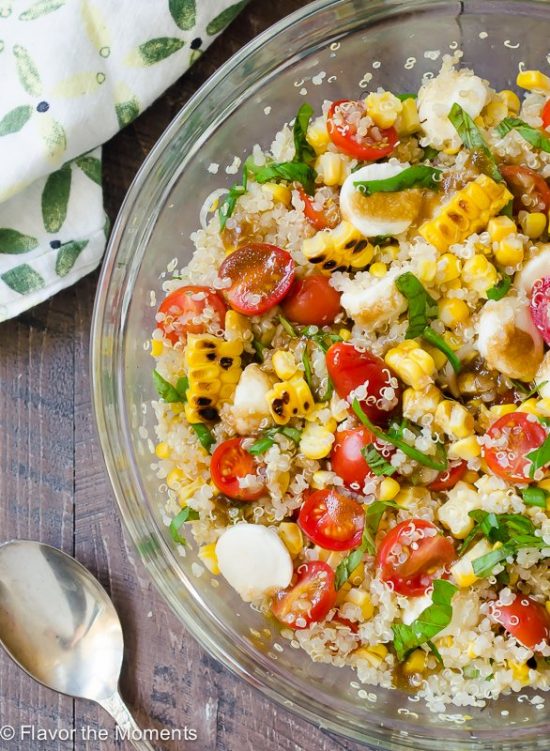 Grilled Corn Caprese Quinoa Salad combines grilled corn with caprese flavors, quinoa, and a tangy balsamic vinaigrette.  This salad is healthy, delicious, and is what summer is all about!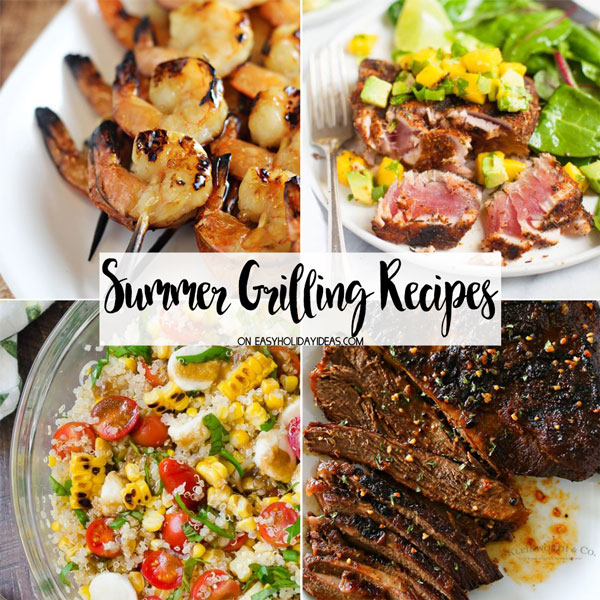 If you love grilling, these make any summer meal delicous!