Do you love easy appetizer recipes? These Slow Cooker Dip Recipes are perfect for any season, holiday or party. If you are looking for something savory & delicious to keep your guests coming back for more- check these out!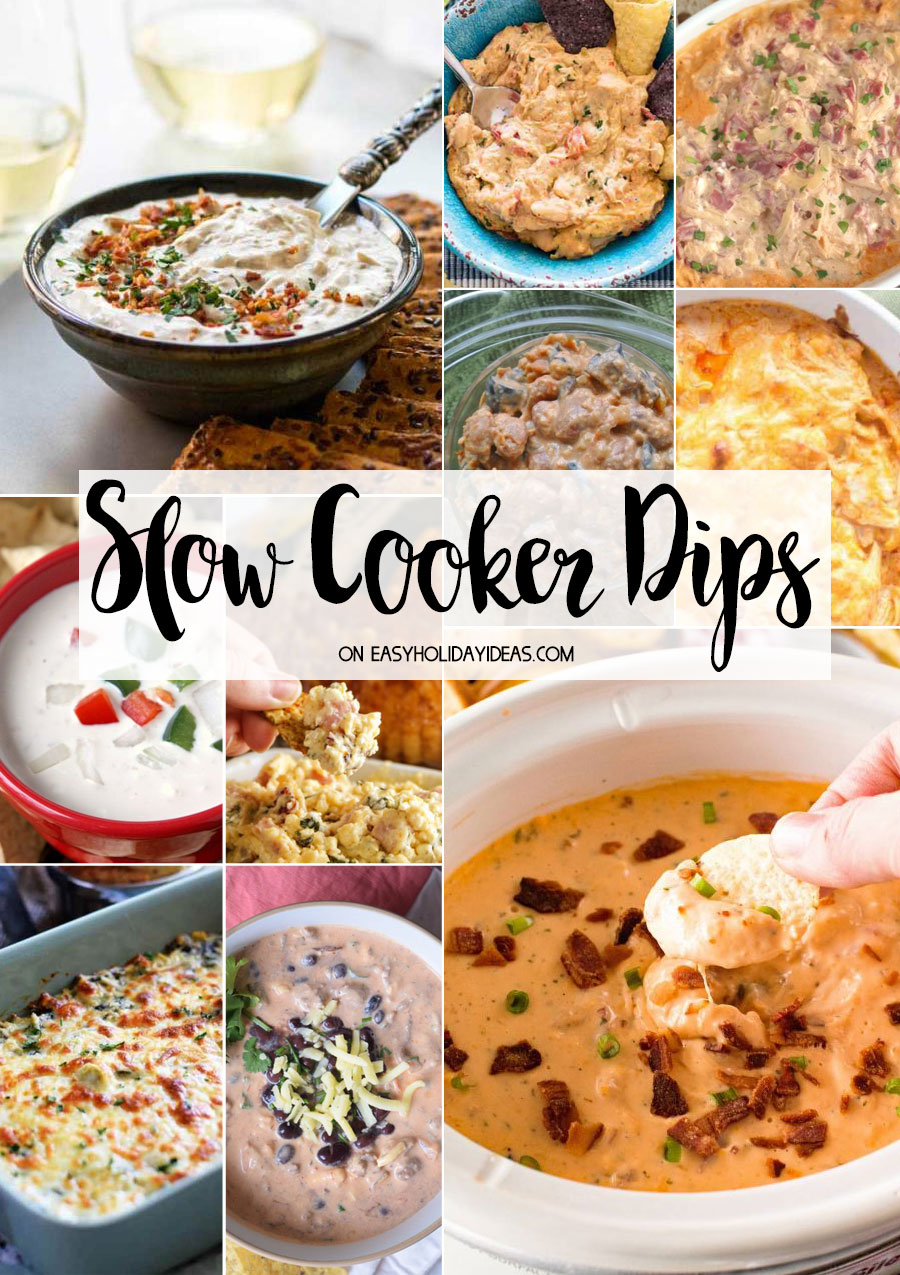 Easy recipes is where it's at- especially when it comes to appetizers. Whether you are hosting a summer backyard bbq & want to keep the house cool or you are having family over for the holidays, these Slow Cooker Dip Recipes are sure to keep everyone happy. Just toss it all in the pot & it basically cooks itself. It doesn't get any easier!
Slow Cooker Dip Recipes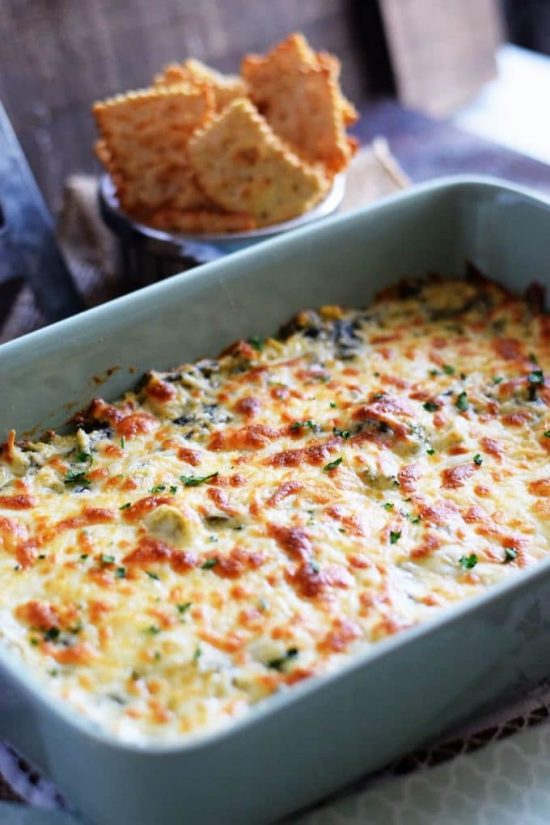 Oh so good and absolutely effortless, this Slow Cooker Spinach and Artichoke Dip is the perfect appetizer for any occasion.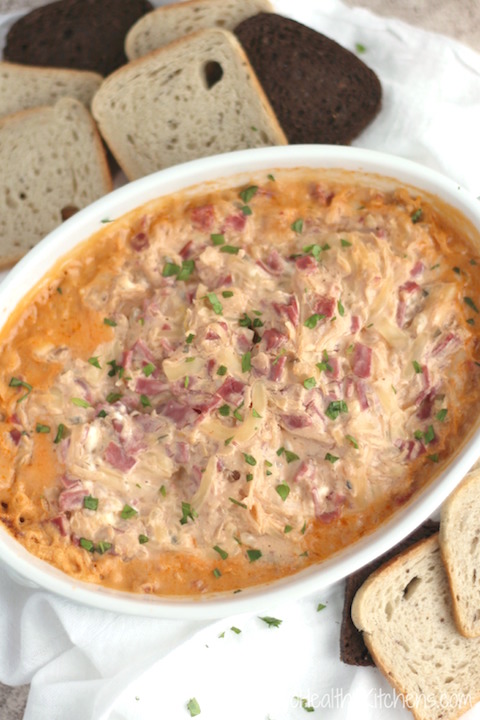 Rich and creamy, this appetizer recipe is just loaded with the ever-popular flavors of a Reuben sandwich! It's so much healthier than typical Reuben dips, but no one can ever taste the difference.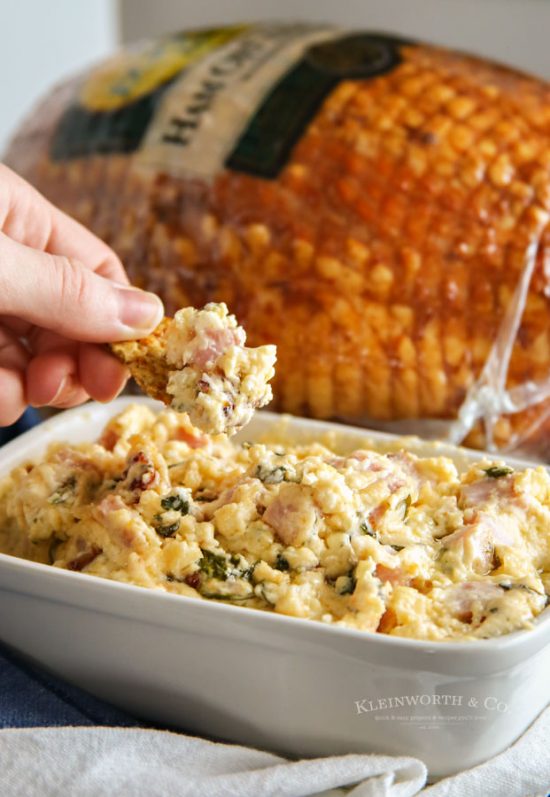 Slow Cooker Ham & Cheese Spinach Dip is an easy game day appetizer that preps in just 5 minutes. Perfect for your homegating parties, it's delicious.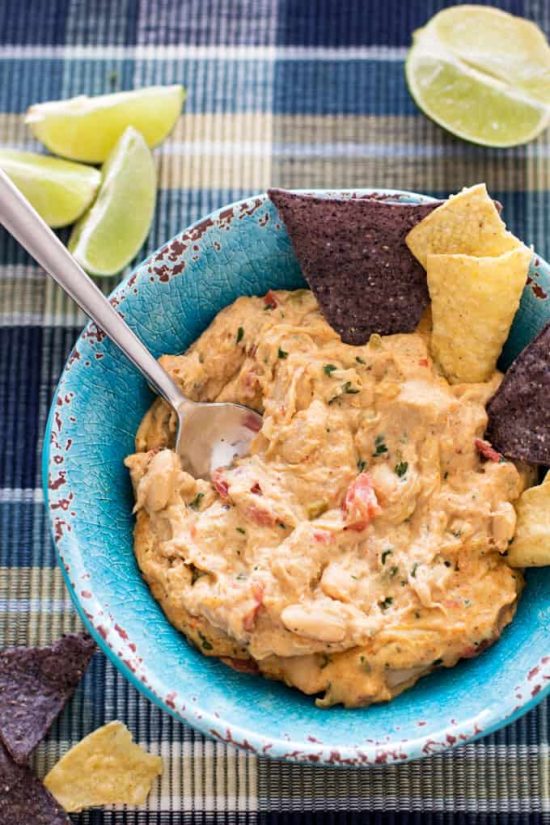 Hearty and full of flavor, this dip hits the spot and is super versatile!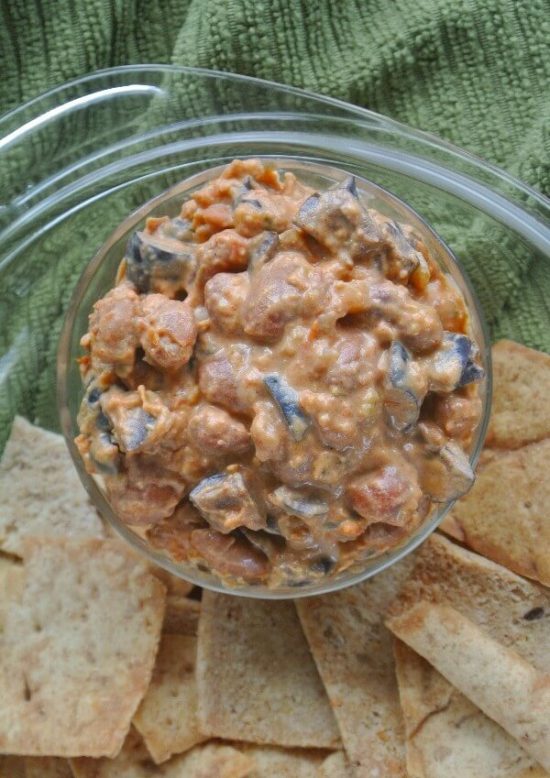 This dip is cooked in a crock pot and is done in a few short hours. Spicy good with fresh veggies and chips makes this a 5 star recipe.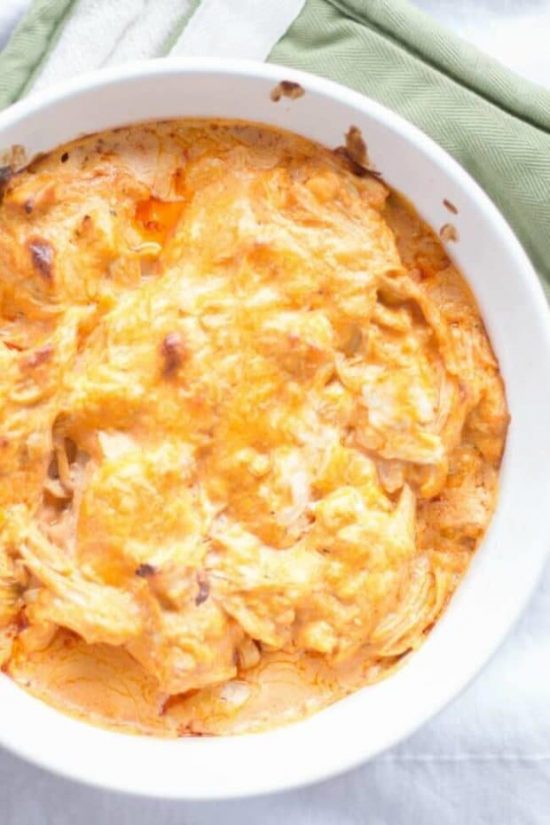 Although Frank's Buffalo chicken wings are traditional fare for things like football and Super Bowl gatherings, many guests prefer this "cleaner and tidier" version.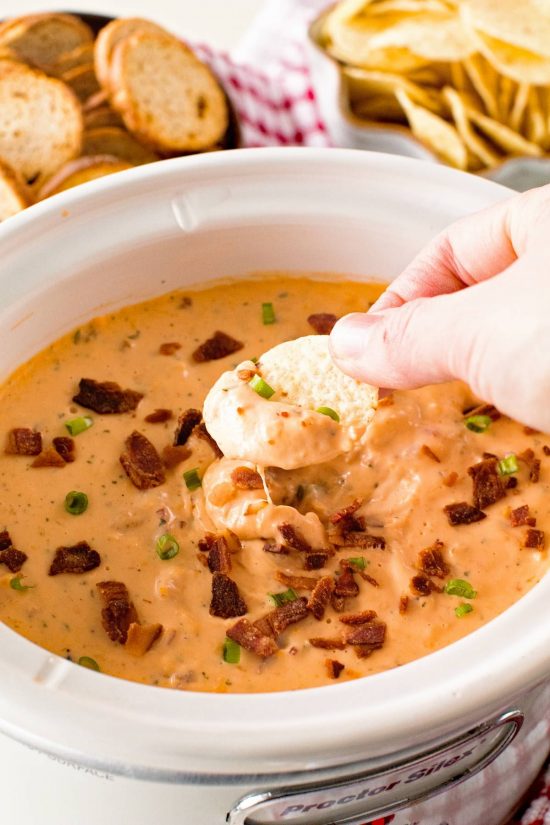 This delicious Slow Cooker Bacon Cheesy BBQ Chicken Dip is loaded with cheese, bacon, chicken, bbq and ranch. I mean, really can you go wrong with that combo?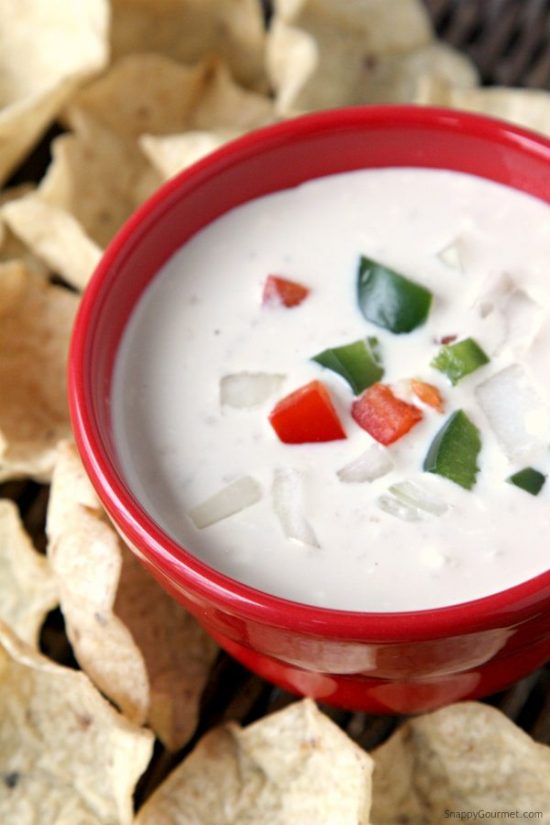 Easy Slow Cooker Philly Cheesesteak Dip is a perfect appetizer or snack for a Super Bowl party with lots of cheese, steak, onions, and peppers!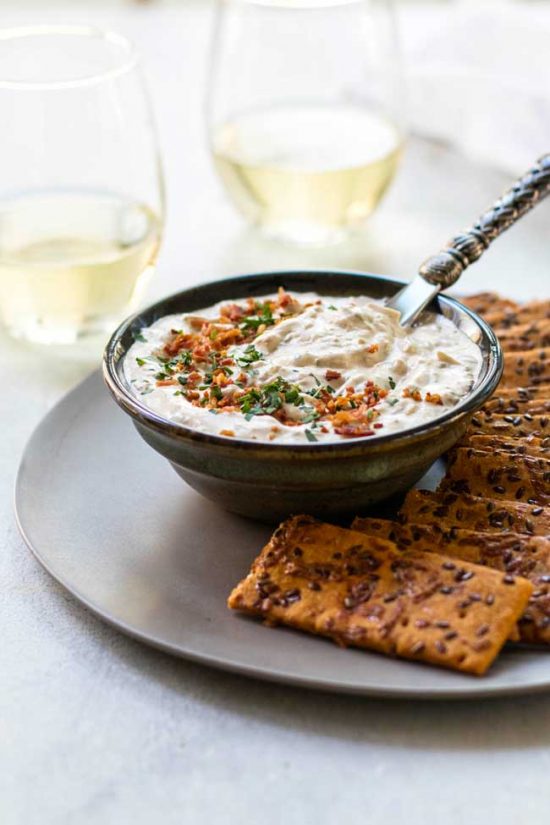 You don't need to stand at the stove caramelizing onions for over an hour to make this onion dip – instead, pull out your slow cooker and let it do all the work for you.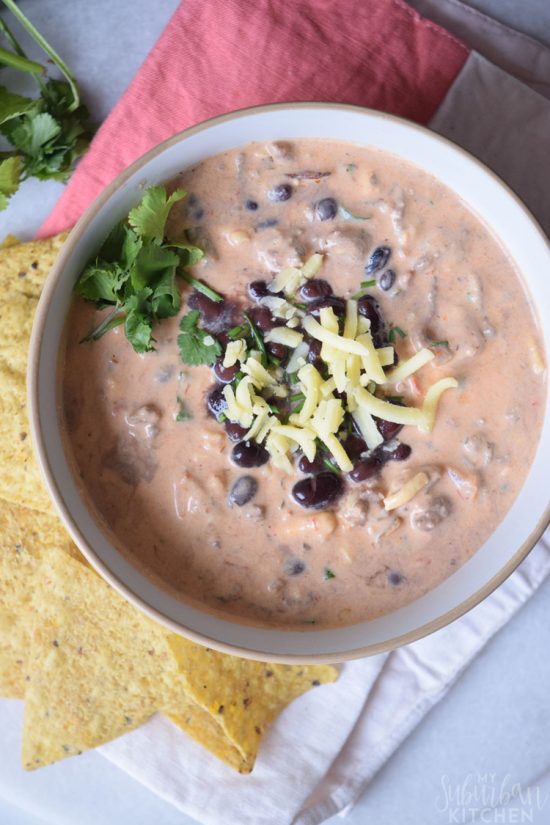 This dip gets made in the crockpot so it is so easy to fix it and forget it! You can even pick up a rotisserie chicken and use the meat from that if you don't have the time to cook chicken breast and shred them.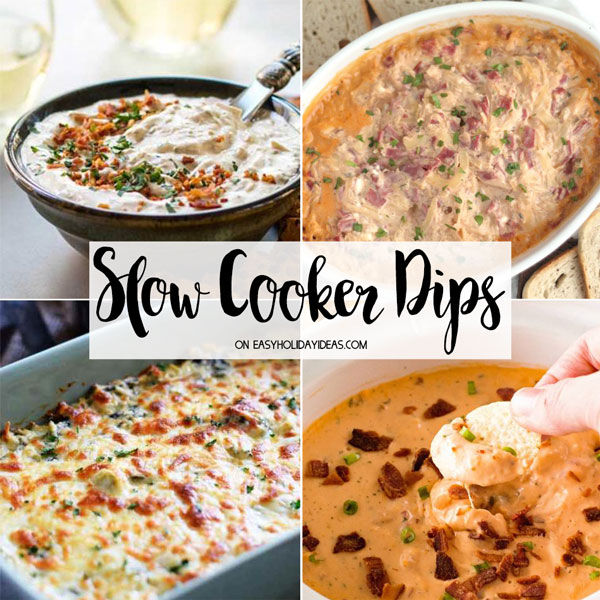 We hope you love these as much as we do!