Whether you're looking for Instant Pot Chicken Recipes or healthy quick options, this list has a little of everything for you, plus a quick rundown of what an instant pot is – in case you're still wondering!
You've likely read and heard more about Instant Pots in the past few months than you have over the course of your entire life. These handy machines have been around forever, but they're all the rage now.
So, what IS an Instant Pot?
An Instant Pot is a pressure cooker, slow-cooker, rice cooker, and yogurt maker all in one package. Want to dump it, set it, and forget it for a slow-cooker dinner? It'll do that. Want to make homemade yogurt? It'll do that, too.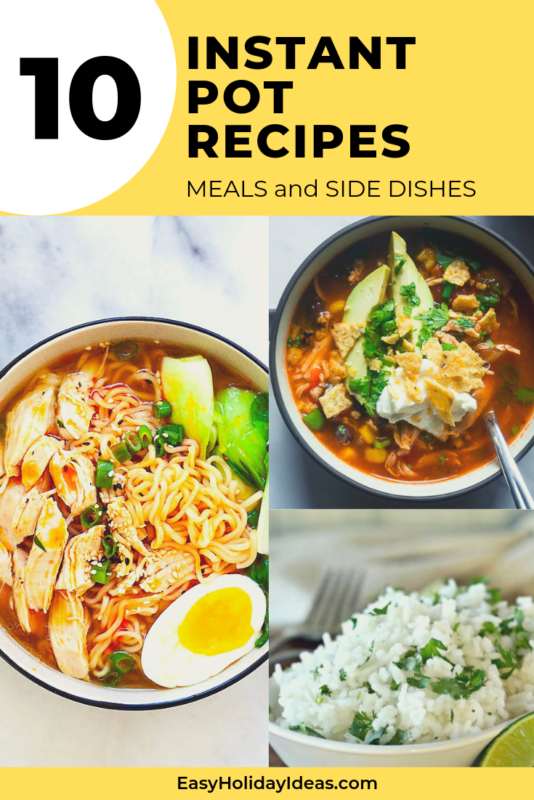 Take a look at this list of 10 Easy Instant Pot Recipes and you're sure to find some new favorite weeknight meals!
Which one of these recipes will be making it to your family meal plan first?
Looking for some Instant Pot HACKS and TIPS? Check out this post that will give you everything you need to be an instant pot expert!
You can cook just about anything you want in an Instant Pot – basically, if you want it, there's likely a recipe for that!
You may also want to go old school and make up some of these FOIL PACKET RECIPES.