Coming up with lunch ideas for picky eaters can be a struggle that you're tired of dealing with! Packing lunches when you have a picky eater (or more than one!) in your house, can be frustrating, to say the least! When you've got to work around challenging food issues, it can be hard to come up with new, unique school lunch ideas.
Here are some unique recipes that are perfect school lunch ideas. Some of them are even great ideas for quick weeknight dinners that the whole family will love!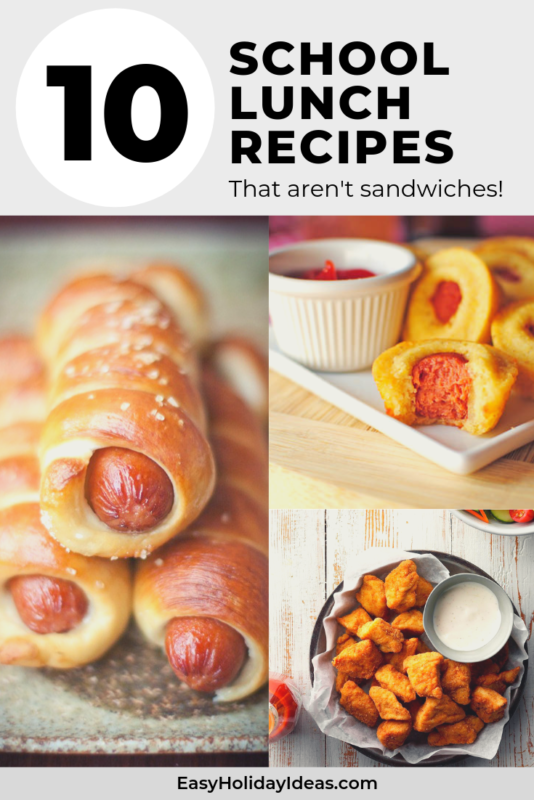 These BACK TO SCHOOL LUNCHBOX HACKS are genius, too – so don't just stop with finding lunch ideas for the picky eaters – change the lunchbox game forever with these fun hacks!
We also love this graphic that can be a great visual when planning lunch ideas for all of the kids. Print it out for the side of your refrigerator. Older kids could even create their own lunch meal plans on the weekends and decide what they'd like. What a great way to help teach them the importance of a balanced meal.
Can't get enough? See even more LUNCHBOX IDEAS here and here! The ideas are endless, and I know as a kid, I loved it when my mom put in some new, fun ideas for my lunch. It can be a bit more work, but when they open that lunch box and see the fun ideas you created, they'll recognize that extra special touch you put into making their lunch special.
Why not continue your planning and add some of these Easy Weeknight Dinner Recipes to your meal rotation? Make your weeknights easier and plan your dinner leftovers as lunch ideas. If you can get your meal plan to line up with your lunch ideas, you will surely thank yourself!